10 Non-Traditional and New Trends in Web Design for 2022
The second month of 2022 is slowly getting to the end, meaning that we can already see new trends in web design being adopted by websites of various businesses and companies releasing ready-made themes. Some web design trends are here to stay for many years to come. However, plenty of innovative approaches to presenting website content and managing the layout structure have never been introduced before yet cannot be left without proper attention.
After looking through multiple designs of websites released or updated in 2022, we've come up with the following collection of 10 new web design trends that we expect to gain the leading positions this year. Let's dive in!
Welcoming Designs
The world we live in today is very much different from where we lived before 2020. The pandemic has brought many changes to our minds, making people more careful as they get adjusted to the new normal. They pay more attention to safety and sanitize more often than they did it before. When buying something online, they need to ensure the selected products are safe to use and consume. That's why websites should also adapt to the clients' needs and make people feel certain the promoted products and services are safe and healthy.
To achieve the desired effect on your site, you may opt for the welcoming design trend. It's a new trend in web design that involves using images, shapes, and colors, letting users feel a sense of safety and comfort, reducing stress and anxiety, and promoting healthy habits. Websites with welcoming designs use images, shapes, and colors resembling those we see in nature. It includes natural colors, organic shapes, and web design elements that add a sense of comfort and safety to websites. Spacious web designs mimic the popular trend for social distancing,
Websites featuring welcoming designs are to make people more comfortable as they browse the web pages and less irritated.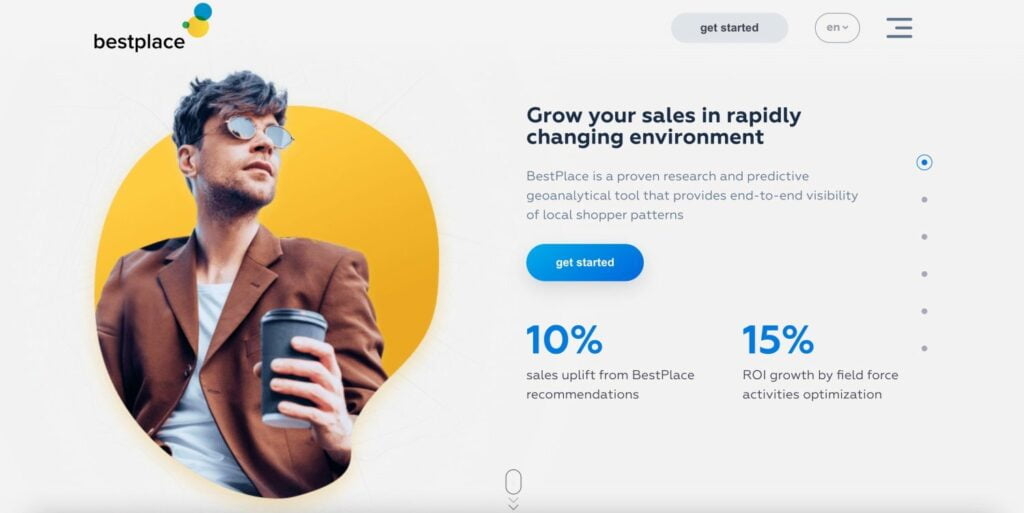 Micro-interactions
If you are still wondering how you can capture your visitors' attention once they land on your web page, you should unleash the power of micro-interactions. Users have short attention spans. You should consider playing with these short attention spans by integrating your website with elements that can capture their attention, keep them engaged with your content, and invite them to take the needed actions on your site. One of the best ways to do it is through small moving designs moving around your web page. As a rule, this is done through adding moving objects to the top of homepages so that people can notice them as soon as they land on your website. These may be moving icons for some crucial elements of your site designed in bright colors contrasting to the other elements featured on your web page.
Still, one should be careful and avoid over-animating web pages. While using too many animated elements on a website can achieve a contrasting effect. Over-animated pages can irritate and distract users rather than serve as attention-grabbers.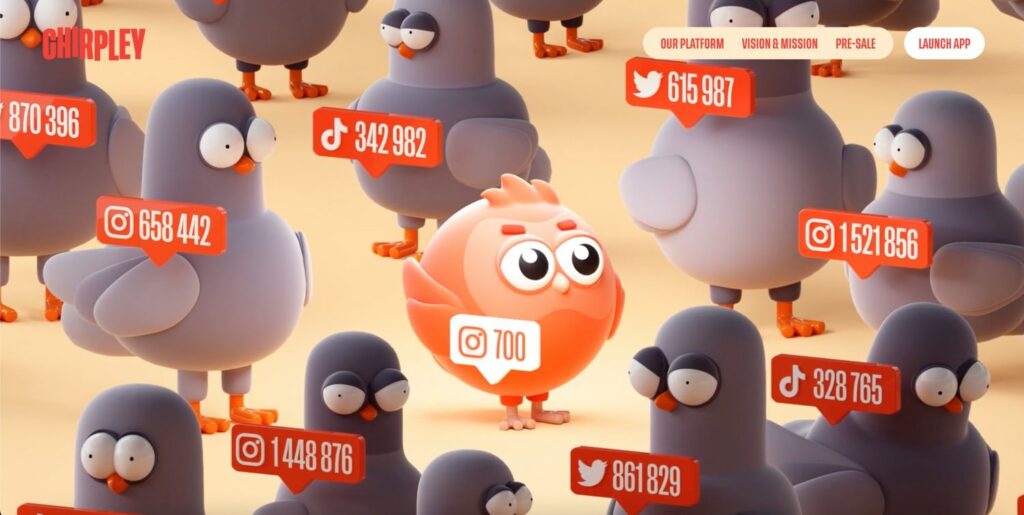 Inspirational illustrations
People often look for inspiration on the web. One way to inspire your audience directly or indirectly is by using inspirational designs matching the topic of your website. These are comforting and welcoming designs enabling you to create a positive user experience on your site. Rather than using dark and dull shades, you'd better use bright and fun colors that awaken positive emotions and convey happiness. Using inspirational illustrations on your site can create a fun user experience while making people feel more cheerful as they browse your site's content.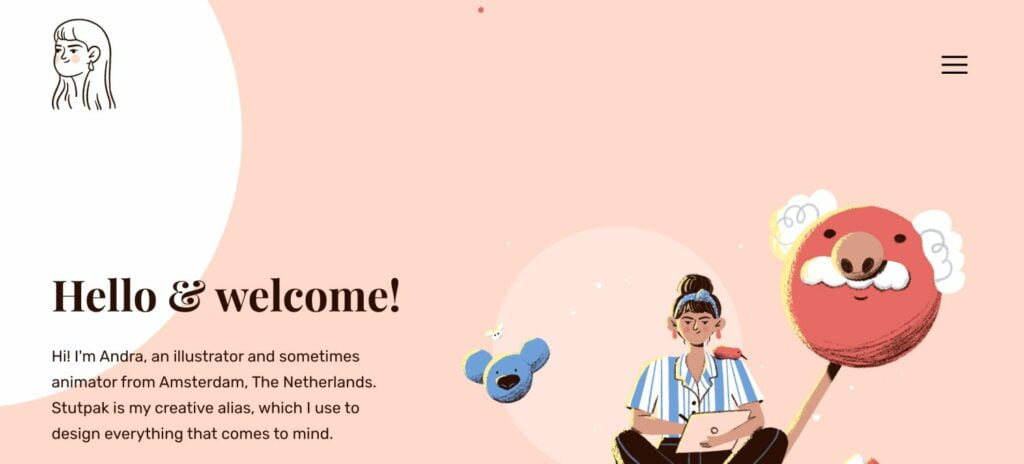 Interactive Web Designs
The trend of adding interactive elements to web design is rising today, and it's expected to get even more popular in 2022. It's a proven fact that people tend to spend more time on websites featuring interactive elements. Though it may be costly and time-consuming to implement this new trend in web design, it's still worth the time and effort you spend. Interactive web designs can be visually striking and increasingly informative, thus keeping users on your site for longer and increasing their brand awareness.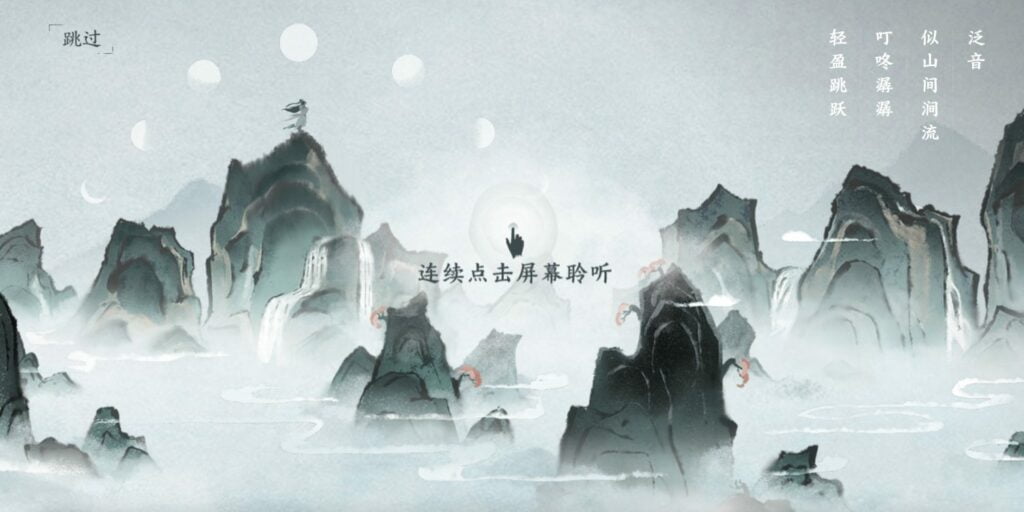 Embedded Videos
Some might say the trend is not new. However, it's especially trendy to embed video backgrounds in websites' homepages in 2022. Such short video clips may feature absolutely different messages, ideas, and goals. In most cases, embedded videos serve as attention-grabbers that keep users more interested in your content as they land on your site's front page. These can also be used to understand the brand and its latest deals better. If you build a new website or look forward to updating the existing one in 2022, using embedded videos should be a win-win solution for you, regardless of your business niche.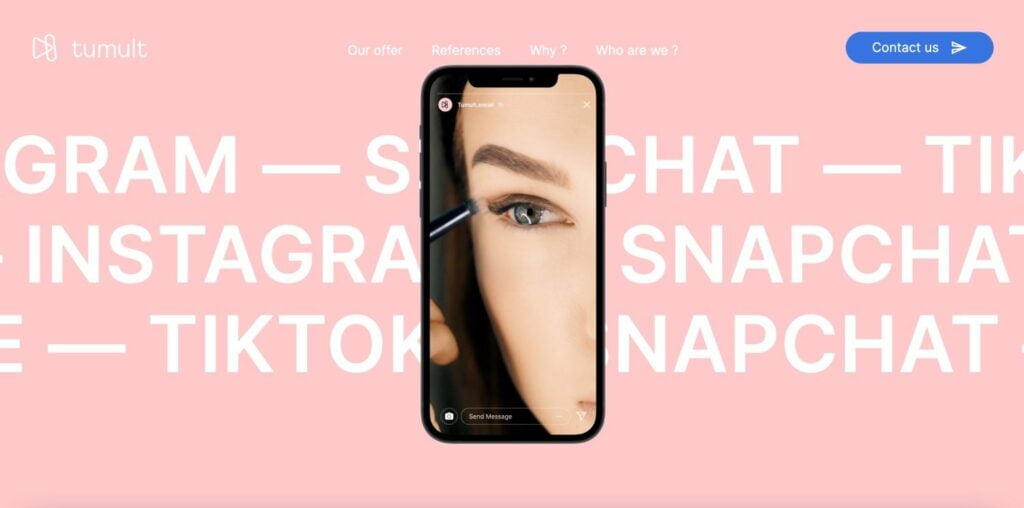 Neo-brutalism
Neo-brutalism has its roots in the architectural movement of 50s-70s – Brutalism – that emphasized exposed materials like concrete. It was in 2014 when Brutalism was used in web design. Some of the major characteristics of digital brutalism include the usage of plain backgrounds, default computer fonts, asymmetrical layouts, and untreated photos.
In 2022, we can already watch a growing number of websites implementing neo-brutalism as a new trend in web design. It features a combination of effects and approaches used in brutalism with the approaches popular in minimalism. Websites featuring elements of neo-brutalism appeal to less avant-garde customers.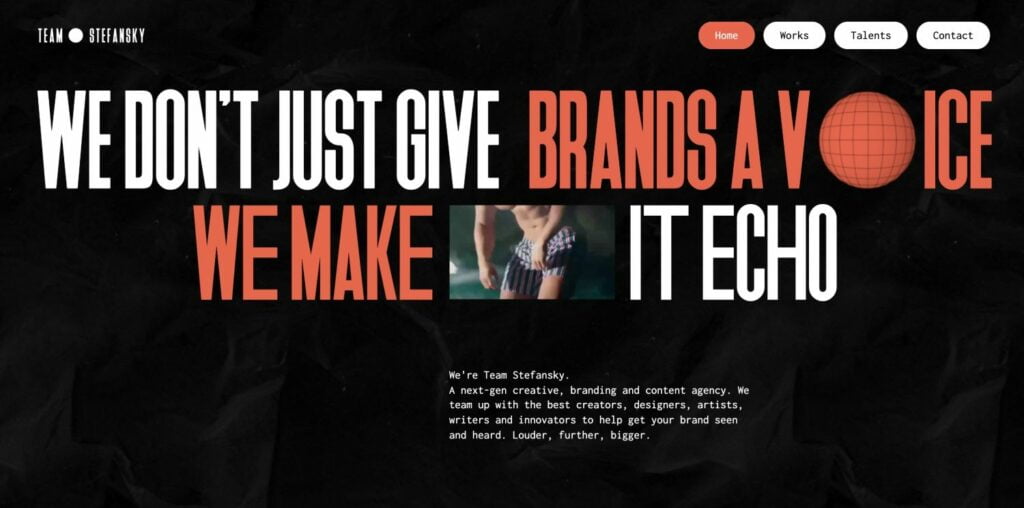 Modern minimalism
It's not the first year when minimalism is featured among the top web design trends. Businesses looking for trendy web design approaches that feature other elements rather than bold and vibrant colors always opt for minimalist web design approaches. Such web designs are not dull by any means. On the contrary, such web designs let companies showcase their products and services more effectively. Such web designs are easier and less expensive to create.
By updating your website in minimalist style, you can choose elements that perfectly align with your brand. For example, businesses related to beauty, wellness, and spa topics can use natural colors and elements in web design, which lets them easily achieve a relaxing look and feel yet let their visitors get fully focused on products or services the business offers. If you want to add a more luxurious feel to your site, then using monochromatic colors should be the best choice.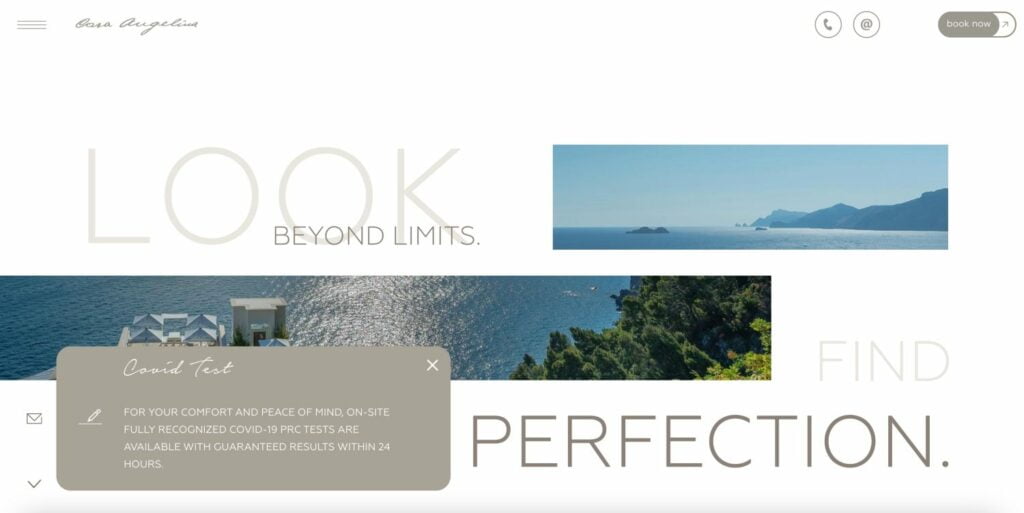 Extra Large Titles
Modern users are always in a hurry. They need to get as much information as possible in the shortest time. If you want people to stay on your site, you need to find a way to capture their attention. It can be done by featuring large and bold titles that capture users' attention and decrease converting time. There is a working, time-tested technique of accompanying large texts with sub-copies featuring smaller fonts whenever more information is needed.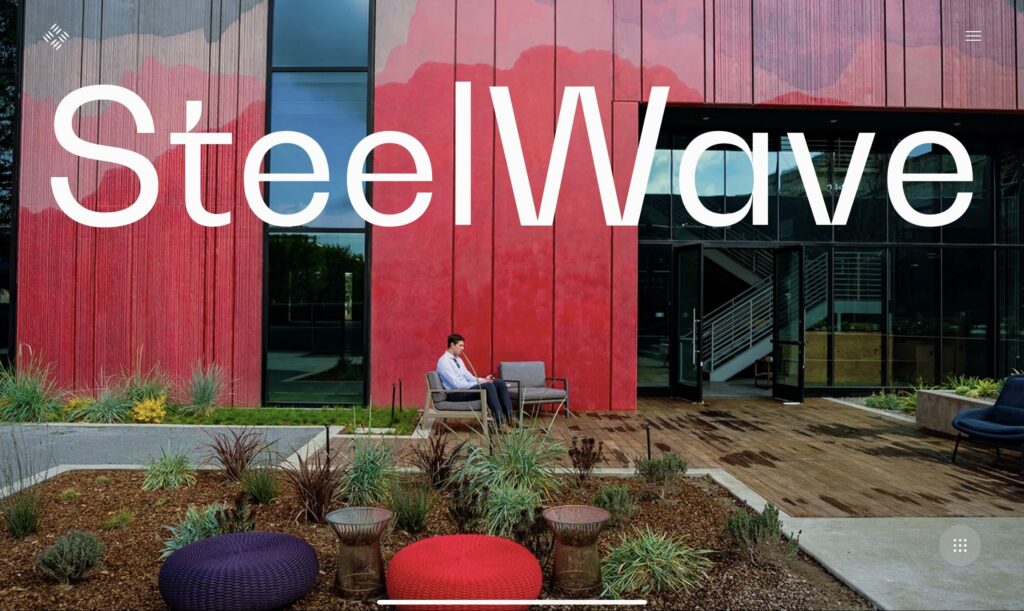 Memphis design
This design style appeared back in the 1980s. It's often characterized by multiple chaotic patterns and shapes in the same layout. Contrary to minimalist, Memphis design makes the design more colorful and adventurous at the same time.
We expect more sites to make a major shift from minimalist to Memphis designs in 2022. Businesses who feel stirred and overwhelmed by simple and minimalist designs and search for an explosion of color usage in different forms should appreciate adopting this new trend in web design.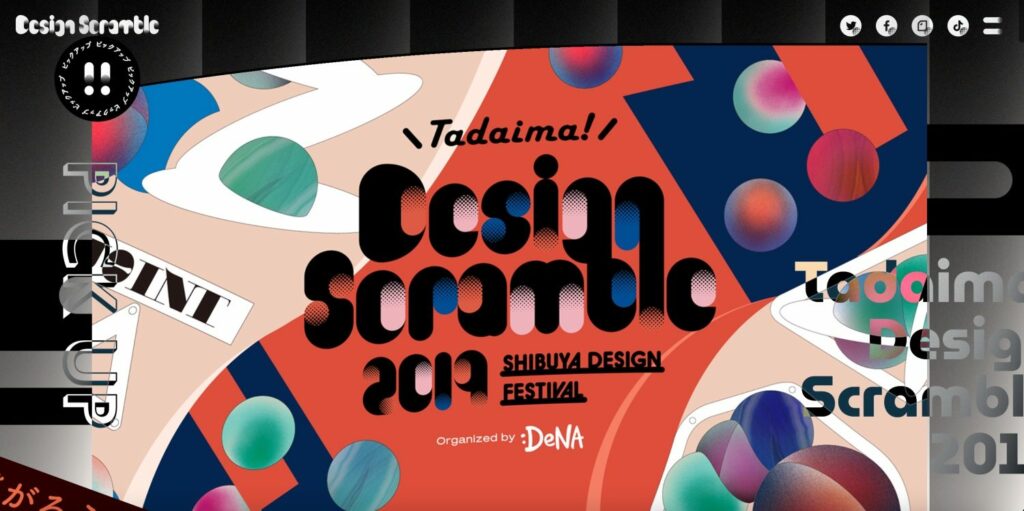 Visible Borders
In 2022, web designers look forward to adding a more realistic vibe to websites through simple borders and frames. The visible grid lets users easily distinguish between different sections on web pages. By adding visible edges to the layout, you can allow users to easily scan your website and make the content appear less crowded. By implementing the new trend in web design, you can add a touch of retro style to your site. The approach perfectly fits other 90s-adjacent trends making a comeback in 2022.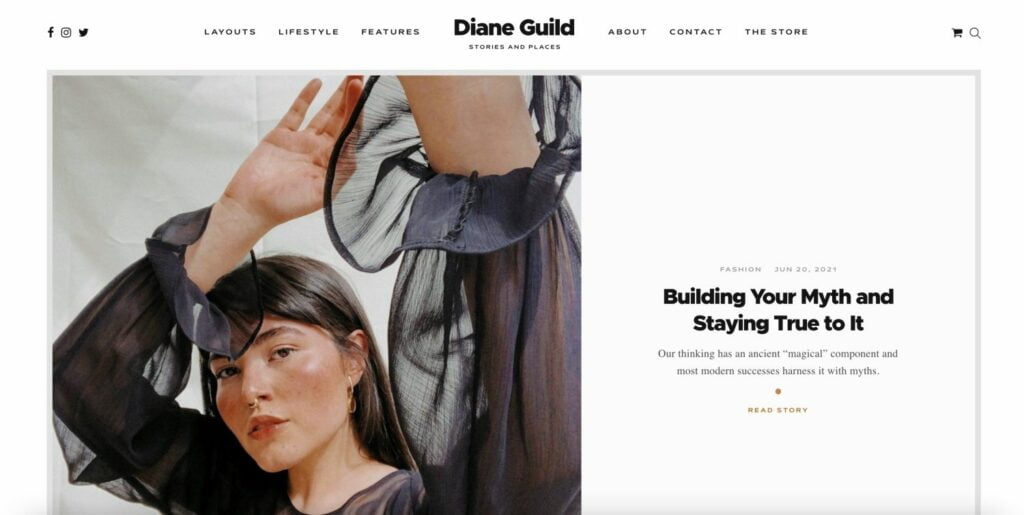 If 2022 is synonymous with a website redesign for you, consider using the latest web design trends for 2022 that we have listed above. Besides making your site look trendy, let it be fun, usable, enjoyable, relaxing, and deliver a great user experience to every website visitor.