10+ Time-Tested Techniques to Promote WordPress Blog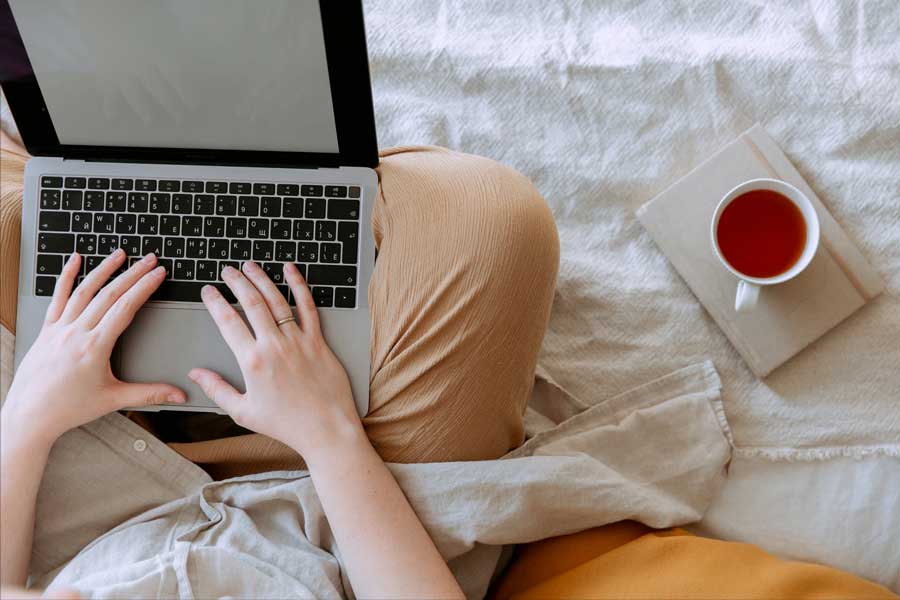 Why to run a WordPress blog if no one can reach it? Designing and launching a stunning web project is not enough. To achieve better results, you must properly promote your WordPress blog and target the right audiences to drive more customers to your brand.
Using a smart online marketing strategy is a wise way to achieve better visibility and promotion of your brand. Thus, you can convey your business message to a larger number of people who may be potentially interested in your services.
While optimizing your WordPress blog content, you can better present it across multiple platforms and drive more traffic to your web resource. Because of the stiff competition, writing blog posts is not enough. It's essential to optimize your content for better online visibility. Keeping this in mind, we've made up a collection of 10+ time-tested approaches that let you promote WordPress blog wisely.
Pick the Right WordPress Theme
It's vital to take care of a proper visual presentation of your blog. Many bloggers use ready-made WordPress themes because it's both time- and cost-effective to launch web resources on their basis. A properly chosen design can leave a long-lasting impression on your blog's visitors, thus encouraging them to keep coming back and enjoy the read.
While looking for the best WordPress blog design, keep in mind the micro niche to which your blog refers, as well as the audience you target. For example, if you work on a blog related to business and financial topics, then a WordPress theme made in a classic style will be the best choice for you. A bold multi-colored design rich in visuals and animation effects will be a perfect choice for entertainment web resources.
Besides the design aspect, you need to ensure that you pick a mobile-friendly WordPress theme. Keeping in mind Google's switch to mobile-first indexing for all websites starting September 2020, it's vital to make your WordPress blog mobile-friendly from the moment it launches.
Select from those WordPress themes that are marked as mobile-friendly. You may check how well the WordPress theme works on different screen sizes while zooming in your web browser's window. A mobile-friendly WordPress theme will adjust its content based on the screen size you use to browse the page.
Create Engaging Content
Working on your WordPress blog content is the first step that you need to take toward making it more visible online. Writing unique, high-quality, and informative pieces to engage your audience and provide people with rich online experiences.
You need to understand what information people expect to find on your blog. You may discover it while checking people's search requests to reach your web portal. Look through those keywords and make a content publishing plan to meet your readers' expectations. Plus, it should be better structured than what your competitors can offer. Once you reach your blog posts, people should get explicit answers to their questions about a specific topic.
Write SEO-Friendly Posts
When you work on your blog posts, keep SEO in mind. We do not ask you to write SEO-first articles. What we suggest you do is to optimize descriptions, titles, and the content of your blog posts in a way that will make it easier for your potential readers to reach your content in search results.
Ensure your articles are readable for humans and appealingly present your content. At the same time, your meta descriptions and title tags should feature the relevant keywords your piece ranks for.
Post Articles Regularly
Updating your WordPress blog regularly with new posts is another technique you must keep in mind. Frequent updates give your readers a reason to return for more valuable insights. Posting something new up to three times per week is enough to keep people engaged with your blog. In a perfect scenario, you need to update every category of your blog with a new piece once a week. As in our example, there are three categories that we update weekly.
Optimize Permalinks
Another way to optimize and promote a WordPress blog is by ensuring that your permalinks are keyword-rich. There is no special science in the way you publish blog posts. When you finish writing your piece, all that it takes is to hit the "Publish" button and your WordPress blog will automatically generate permalinks for you.
So, before you make your content visible to the public, ensure that you haven't forgotten about including the target keyword in the post title and your site's permalink, respectively.
Optimize Images
In addition to taking care of the optimization of texts, you shouldn't forget about making images SEO-friendly as well. Google prioritizes websites that load fast, no matter how much data they store. Creating visual content lightweight is one of the biggest things that directly affects your site's performance.
If many images are stored on your website's server, you should be interested in using image compression tools like WP Smush Image Compression. 1+ million websites trust the free WordPress plugin. With its help, you can optimize images, compress them, enable the lazy load effects, resize whenever it's needed, and drastically improve your website's Google Page Speed.
Use of YouTube Videos
A picture can speak a thousand worlds. A video can deliver even more. While integrating your WordPress blog posts with YouTube videos, you can make your content more informative and engaging. This is a popular marketing technique. Yet, it requires you to be creative from your side.
When you embed someone else's video content into your posts, ensure it brings your reader the maximum value. Launching a YouTube channel and recording your videos there is a way better option. You may begin with something simple that lets you get the hang of how you can create your future video clips. Whatever option you choose, try to be as creative and innovative as possible.
Create an XML Sitemap
Creating an XML sitemap is an integral step you must consider implementing to let search engines index your WordPress blog. It's set as the default setting that WordPress creates a sitemap for you. However, it doesn't mean it will be well-optimized for search engines. To achieve a better result, you'd better use WordPress extensions that create sitemaps for you.
One of the leading extensions that are used for this purpose is Google XML Sitemap Generator. With its help, you will get an SEO-ready sitemap that lets the leading search engines like Google, Bing, Yahoo, etc. to see your website's complete structure and better index your pages. It supports all types of WordPress-generated pages and custom URLs. The plugin also sends notifications to Google whenever you add a new article to your WordPress blog.
Use Rich Snippets
Using rich snippets is one of the best approaches to boosting your search traffic. Still, it's often underused by marketers because of some coding issues. Luckily, there's an easier way to implement snippets into your WordPress blog by means of a plugin.
There are many freebies that you may add to your site. The functionality may vary, however, most of them share some common features like adding a summary to your WordPress pages (the previews that people see in Google search results), along with star rating, image preview, author bio, etc.
Check for Broken Links
Broken links can harm your SEO, so fixing or removing them as soon as you notice something went wrong is essential. Instead of checking hundreds to thousands of links manually, you may rely on the assistance of a WordPress plugin that can speed up and simplify the process.
For example, you will get instant notifications using the Broken Link Checker whenever the plugin comes across a broken link on your WordPress blog. Using a handy dashboard, you can edit broken links immediately whenever they appear.
Promote on Social Media
It's not a surprise that social media promotion is included as one of the most effective online promotion techniques in the 21st century. 3.6 billion people are using social media worldwide, which keeps growing daily. Marketing your blog posts on Facebook, Twitter, Instagram, LinkedIn, etc. increases the chances to drive more traffic to your site.
You may post notifications about new blog posts on your official social media profiles, in groups related to your micro-niche, or you may launch promo campaigns that will your social media marketing campaigns to the target audience.
Use Guest Posting
This excellent technique lets you reach audiences of other blogs and websites. While getting in touch with the editors of other blogs in your micro-niche, you can encourage a wider audience to learn about your web project and invite them to come and check your content.
The technique is about giving you external links from authoritative blogs in your niche and improving your SEO positions while sharing your expertise with the audiences of fellow bloggers.
Email Marketing
The technique is, last but not least vital. Whatever kind of project you run, do not miss a chance to implement an email marketing approach into your marketing campaign. It's one of the best ways to stay in touch with your audience and send them notifications about new content or special deals they can find on your WordPress blog.
Wrapping Up
These proven tips will help you promote your WordPress blog effectively and drive more traffic to your blog posts. Use them if you are starting with a new web resource, or use them as a checklist for your live blog. Running a WordPress blog suggests that you should instantly work on its improvement and optimization according to the latest web standards. So, keep your hand on the pulse of the latest innovations, and don't miss a chance to implement something new.