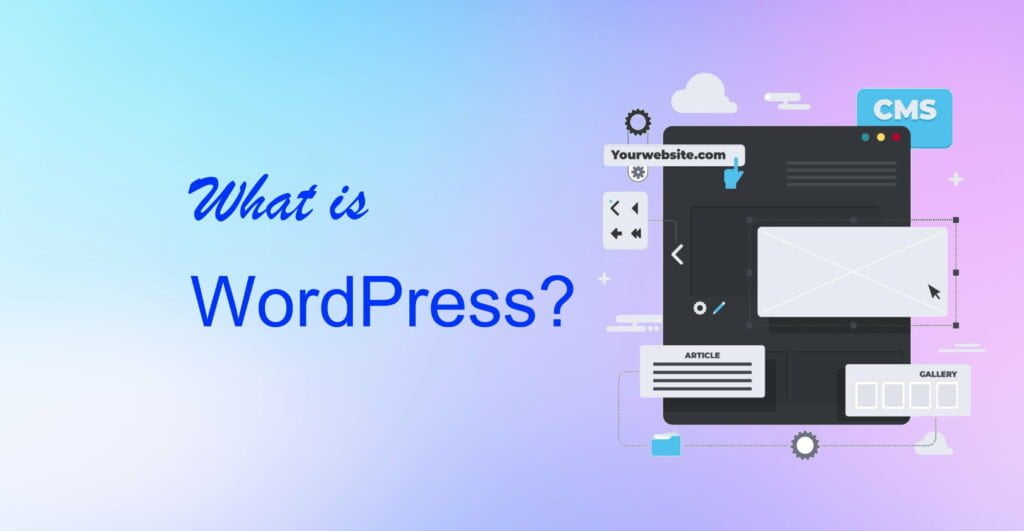 What is WordPress? There is a lot to say about this CMS. Everyone who has ever worked with this CMS should define it as the ultimate platform for users of all skill levels looking forward to launching a blog, online portfolio, or even an online store without worrying much about coding and technical tasks. When it comes to building websites, WP is an excellent choice for various purposes, including blogging, e-commerce, business, and portfolio websites. This versatile CMS is designed to offer flexibility and usability, making it an ideal solution for websites of all sizes – whether a large corporation or a small business. This article provides an extensive overview of the platform and discusses how it works, what WP features, who it's best suited for, etc. Let's dive in and get WordPress explained!
What is a WordPress Website?
WP is a highly versatile platform suitable for various websites, including blogs, eCommerce, business, portfolios, etc. This content management system (CMS) is designed flexibly and easily, making it a popular choice for large and small websites.
A WP website refers to any website that uses WordPress as its CMS. This platform powers both the site's backend, where users can log in to make changes or add new content, and the frontend, which is the visible part of the site visitors see.
There are numerous types of websites that you can create using WP. For instance, a blog is a website focused on sharing ideas, photos, reviews, tutorials, recipes, and other types of content. Blogs generally display the most recently published content first.
An e-commerce website, on the other hand, allows you to sell products or services online and accept payment through an online payment system. By downloading and installing a WordPress eCommerce plugin, you can extend the default functionality of WP and create an online store on your website.
If you're a business owner looking to establish an online presence, a business website built on WP can be an excellent option. Your website can provide customers with information about your company and the products or services you offer and enable them to get in touch with you, request quotes, schedule appointments, and more.
A membership website is another type of website that you can build using WP. Putting content behind a paywall or account login allows you to create an exclusive community and generate revenue from subscriptions. Additional plugins can be used to enhance the functionality of WordPress and make it suitable for building a membership website.
WordPress is also a great platform for creating a portfolio website to showcase your design skills, artwork, and more. A forum website is another option, allowing users to ask questions, share advice, and engage in discussions. You can even use WordPress to create an event website, enabling you to share information about your upcoming event and sell tickets.
WordPress is an excellent option for those looking to create an e-learning website. You can offer online courses, track student progress, provide downloadable resources, and more, with the help of a WordPress LMS plugin.
Customizing a WordPress website is easy, thanks to the many themes and plugins. You can add new design options and functionality to your site by using free themes and plugins available at WordPress.org.
What Kinds of Sites Can You Build with WordPress?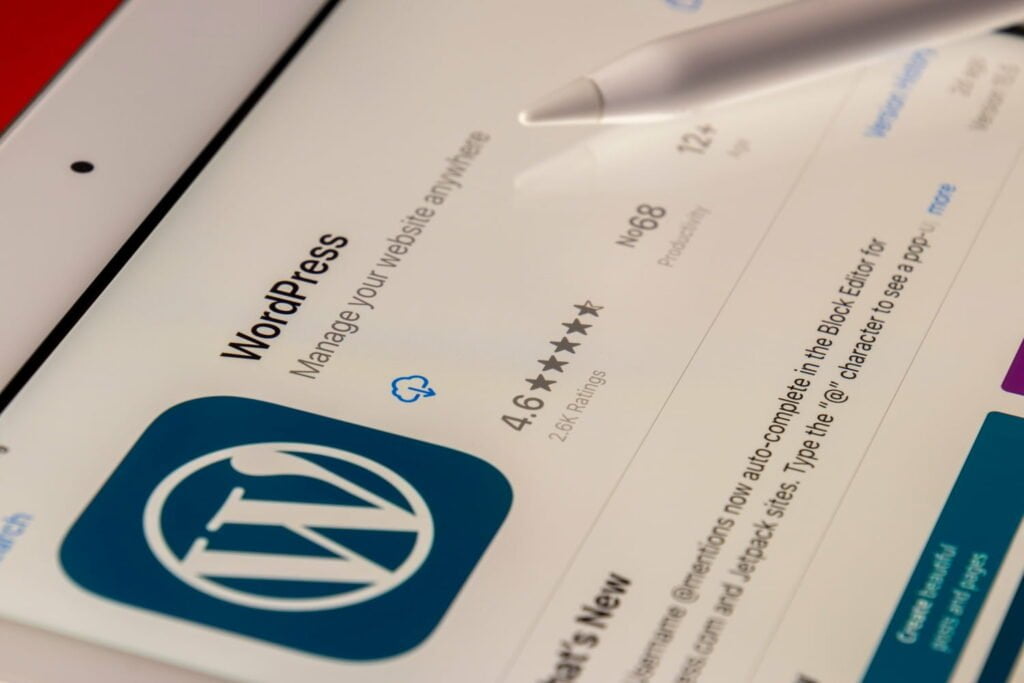 A while ago, WP was mainly used for blogs, rather than conventional websites. However, that is no longer the case. Thanks to modifications in the fundamental code and the vast array of plugins and themes available, WordPress can now be used to create any website.
Today, WordPress is the driving force behind an extensive range of business sites, blogs, and e-commerce stores. It has become the most favored platform for creating an online store. With WordPress, you can craft various websites, including business websites, eCommerce stores, blogs, portfolios, resumes, forums, social networks, membership sites, and virtually anything else you can envision.
Why Should You Use WordPress?
WordPress has become one of the world's most widely used website content management systems. This is due to various benefits that come with using WP as a website platform. One of the key benefits of WP is its simplicity. Even beginners can quickly build and publish website content using WordPress.
In addition, the actual WordPress software available on WordPress.org is free to download and use. However, users will need to pay for web hosting and a domain name. Despite these costs, WordPress remains a cost-effective solution for building and managing a website.
Another benefit of WP is its flexibility. It can be used to create various websites, from personal blogs and online stores to magazines and newspapers. Furthermore, WordPress is easy to use. Using a word processing software like Microsoft Word, you can easily build and manage a website using WordPress.
WordPress is also open-source software licensed under the GNU General Public License (GPL). This means that a single company or entity doesn't own it, but hundreds of developers and users collaborate and contribute to the software to improve it. The spirit of open-source means constant improvements, accountability, and free usage for everyone.
Using WordPress doesn't require any coding knowledge, as it removes the requirement of knowing how to code to build a website. Additionally, the core WordPress software can be extended with WordPress plugins, which can be uploaded to a website to add more features such as e-commerce, SEO, backups, contact forms, and more. Thousands of free WordPress plugins are available on the WordPress.org plugin directory and a thriving premium (paid) plugins industry.
WordPress is also highly customizable with WordPress themes, which provide the design and layout of a website. With a click of a button, a user can change the entire look of their website by applying a new WordPress theme. More advanced WordPress themes are more like WordPress page builders, giving users even more control over their layouts.
While no website platform is 100% secure, WordPress security continues to improve with a vigilant security team of core developers and users. Common WordPress security issues are usually due to user error rather than the software itself. Furthermore, when a user builds a website with WordPress, they become part of the thriving community of users and developers. The WordPress community is incredibly welcoming, helpful, and innovative.
Lastly, while many free plugins and themes exist, most serious WordPress website owners invest in premium (paid) plugins or themes. By doing so, they support the ongoing development and support of the plugin or theme, including new features, security patches, and more.
What is WordPress?
WordPress.com is a managed hosting platform that leverages the software from WordPress.org to offer a seamless user experience. Owned by Automattic, the same company behind other notable platforms like WooCommerce and the Jetpack plugin, it operates as a for-profit business, allowing users to host and manage various aspects of their website.
By signing up for a WordPress.com account, users can enjoy the benefits of a website builder, hosting account, and domain name in one convenient package. Users can manage everything they need from the platform's dashboard to build and grow their website. Depending on their plan, they can extend their site's functionality with a wide range of themes and plugins.
Pros:
User-friendly interface that is easy to learn and use.
Automatic site maintenance that simplifies website management.
Built-in hosting that provides users with a hassle-free hosting experience.
Cons:
Limited monetization options, which can restrict users looking to make money from their website.
Fewer options for customization and scalability may limit the flexibility of users looking for more advanced features.
Limited Search Engine Optimization (SEO) and analytics tools, particularly on the free plan, which can hinder users' ability to optimize their website's performance.
What is WordPress.org?
WordPress.org is a popular open-source Content Management System (CMS) that serves as the foundation for WordPress.com. This free platform allows users to utilize, modify, and contribute to the core software. The interface of WordPress.org is similar to WordPress.com, and users can access a vast library of plugins and themes to customize their website's appearance and functionality.
While WordPress.org is free to use, users must pay for hosting and a domain name to make their website live. However, this also gives users greater control over their website, enabling them to customize every aspect of it to their liking. In addition, WordPress.org offers multiple monetization opportunities, allowing users to create membership and eCommerce stores.
Pros:
Offers various monetization opportunities, allowing users to earn revenue from their website.
It provides a high level of flexibility and customization options, enabling users to customize their website.
Enables users to create membership and eCommerce stores, offering even more revenue streams.
Cons:
Has a steeper learning curve than WordPress.com, requiring users to have a more technical understanding of the platform.
Needs more manual maintenance in most cases, requiring users to take a more hands-on approach to managing their website.
Does not include a domain name or hosting, requiring users to acquire these separately.
WordPress.org vs WordPress.com
When deciding between WordPress.com and WordPress.org, several critical factors must be considered. One of the most important is ease of use, especially if you're new to building websites. If simplicity is your top priority, you may prefer WordPress.com.
Ease of use
To create a site on WordPress.com, you'll need to sign up for an account and follow several steps, including selecting your website's type, choosing a theme, and customizing a few other details. The platform's dashboard is relatively straightforward, and fewer features are available, making it less overwhelming for beginners.
With WordPress.org, you'll need to purchase hosting and a domain name, then install the WordPress software on your hosting provider's dashboard. Some hosts may handle the installation process for you, but the platform has a steeper learning curve. Once you start working with it, however, the dashboard looks very similar to WordPress.com, and the platform is still beginner-friendly despite its greater complexity.
In conclusion, WordPress.com may be the better option if you prioritize user-friendliness and simplicity, while WordPress.org may be more suitable if you're willing to put in a bit more effort for greater control and flexibility.
eCommerce
If you want to create an online store with WordPress.com, you'll need to invest in a dedicated eCommerce package. This package allows you to accept international payments, connect with shipping companies, and customize the design of your online shop. However, these features are not available with the cheaper WordPress.com packages, so you'll need to make a more significant financial commitment to launch your store. On the bright side, you can still access free ecommerce plugins like WooCommerce.
In contrast, WordPress.org can be a more affordable option for running an ecommerce store since you don't have to pay for a WordPress account. The CMS provides access to multiple ecommerce plugins, both paid and free, and you can integrate third-party payment providers like PayPal or the Stripe platform. This flexibility can make launching an online store on a tighter budget easier.
Monetization
If generating revenue from your website is a priority, then WordPress.org is likely the better option due to its flexibility. You won't face any restrictions on how you can monetize your site, and you can implement various strategies such as affiliate marketing or creating a membership program.
Additionally, you can use advertising plugins such as Advanced Ads to manage your campaigns directly from your WordPress dashboard, providing further monetization opportunities.
On the other hand, monetizing your site on WordPress.com is more challenging, as some features are only available on higher-tier pricing plans, such as Business. Google Adsense and ecommerce capabilities require the Business plan or higher, limiting your options.
Furthermore, WordPress.com has specific guidelines that limit the use of affiliate marketing. While the rules are somewhat unclear, you cannot use the platform primarily to promote affiliate products. WordPress.com also restricts websites with a "vast majority" of sponsored content, which you should keep in mind when planning your monetization strategy.
Technical Support
When it comes to technical support, WordPress.com offers more options than WordPress.org. Depending on your plan, you can access email assistance, live chat help, and priority chat access. However, if you have a free account, your access to support is limited. On the other hand, WordPress.org doesn't have dedicated technical support, but you can find helpful information in the provided documentation or through the support forums, which are run by volunteers. It's important to note that some web hosting providers offer managed WordPress hosting plans, which provide technical support for WordPress.org websites.
Customization
WordPress.org offers users access to thousands of plugins and themes, both free and paid. This allows for high customization and flexibility, as users can find software that fits their specific needs and budget. Additionally, users can directly edit the HTML or add CSS classes to make further adjustments to their site's appearance and functionality.
On the other hand, WordPress.com limits customization options for cheaper plans. Users cannot use plugins without a Business plan or higher, and advanced design customization features are only available with a Premium package or higher. This can significantly restrict the customization and scalability potential of less expensive sites.
Pricing
When it comes to cost, choosing between WordPress.com vs WordPress.org is crucial.
WordPress.com offers multiple pricing options, including a free WordPress branding plan. There are also paid plans available, including the Personal plan for hobby websites, the Premium plan with added features like live chat support and video capabilities, the Business plan with access to the full plugin library and SEO tools, and the Ecommerce plan for online stores with international payment gateways and shipping integrations.
On the other hand, WordPress.org is free to use, but you'll need to pay for hosting and your domain name separately. This means that ongoing costs can vary depending on your chosen hosting provider.
Security
Both WordPress.com and WordPress.org can be vulnerable to security threats, as the number of cyberattacks continues to rise. Outdated WordPress software is often the culprit, with roughly 40% of hacks happening to sites not using the latest version. Third-party plugins and themes can also leave your site vulnerable to attacks.
If you use WordPress.com, your site will automatically update themes and plugins, as well as the core software updates happening behind the scenes. This can help keep your site secure without much effort on your part.
However, WordPress.org does not automatically update its software. You'll need to enable these upgrades and keep an eye out for any changes to ensure your site is secure. If you don't want to monitor your site constantly, WordPress.org might not be your best option.
SEO
SEO (Search Engine Optimization) is important when choosing between WordPress.com and WordPress.org. It's essential to have a robust SEO strategy in place to make your site more visible in search engine results, attract new readers, and grow your website.
If you choose WordPress.org, you have almost complete control over your SEO strategies. You can install plugins such as Yoast SEO, which can help you optimize your posts and pages for specific keywords. Additionally, you can use Google Analytics to gather data about your website, such as traffic sources, conversions, and the performance of your content. You can then use this information to refine your strategies and attract more readers to your site.
In contrast, WordPress.com offers limited SEO options. Google Analytics integration is only available with a Premium plan or higher, and advanced SEO tools require a Business plan or higher. Cheaper plans do not offer comprehensive SEO optimization.
How to Start Using WordPress?
Now that you know WordPress, you're probably asking, "How do I start WordPress?"
WordPress is a free platform that you can use to create a website. To get started, you'll need to have a few things, including reliable web hosting, a domain name, and the WordPress software installed on your website. Most web hosting providers offer one-click installation of WordPress, which makes it easy to set up your site quickly. If you prefer to use the hosted version of WordPress available on WordPress.com, you can create an account to get started.
Editing Content with Gutenberg Editor vs. Classic Editor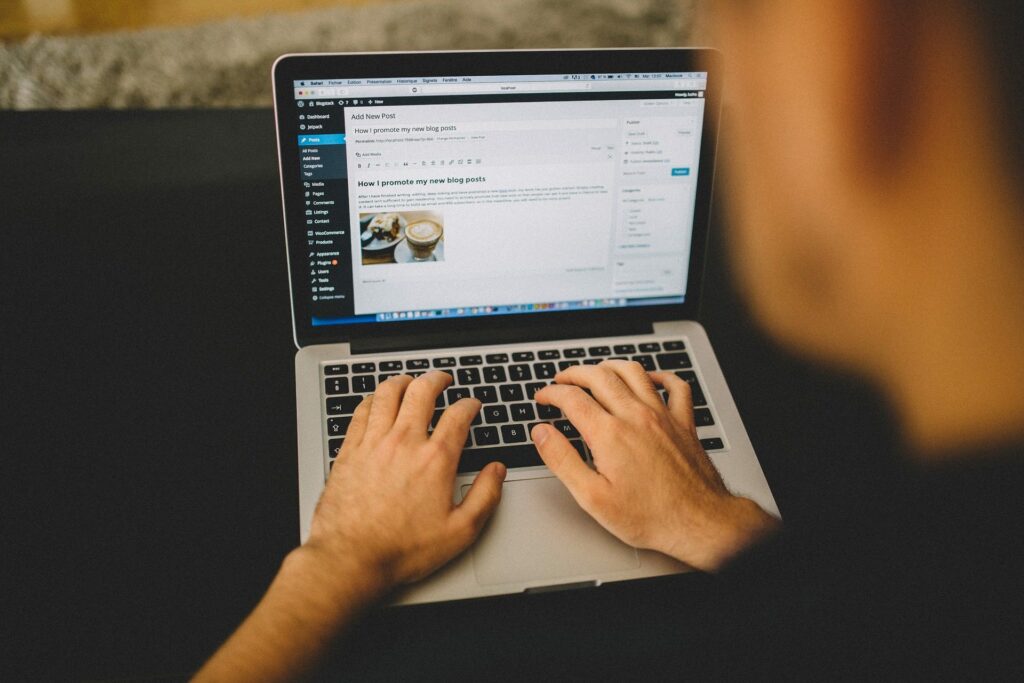 When it comes to content creation in WordPress, users can choose between two editors: the Classic Editor and the Gutenberg Editor. While both editors serve the same purpose, they have notable differences.
One significant difference is the editor interface. The Classic Editor offers a simple text editor that is similar to Microsoft Word. On the other hand, the Gutenberg WordPress block editor has a responsive and user-friendly interface with easy-to-access, self-explanatory icons.
Regarding content creation, the Classic Editor provides a blank canvas for writing posts and pages, while the Gutenberg WordPress block editor offers a broader range of features for creating content and managing its visual aspects more efficiently.
Another significant difference is the ease of use. The Classic Editor requires basic HTML knowledge to utilize all its possibilities, while the newer Gutenberg Editor does not require technical expertise. Instead, users can drag and drop blocks to create pages and posts.
While the Classic Editor has basic formatting features for site editing, it lacks design flexibility, making it less suitable for creating media-rich pages or complex layouts. In contrast, the Gutenberg Editor includes features such as reusable blocks that enable users to create templates and design complex layouts more easily.
What is a WordPress Plugin?
A WordPress plugin is a set of extra code you can install on your website to add new functionalities, features, or integrations. You can easily add plugins through the Plugins menu in your WordPress dashboard. Using the built-in search function, you can find free plugins on the WordPress.org Plugin directory. Alternatively, you can install plugins packaged as zip files by uploading them through the Plugins menu uploader in your WordPress dashboard.
Must-Have WordPress Plugins for All WordPress Sites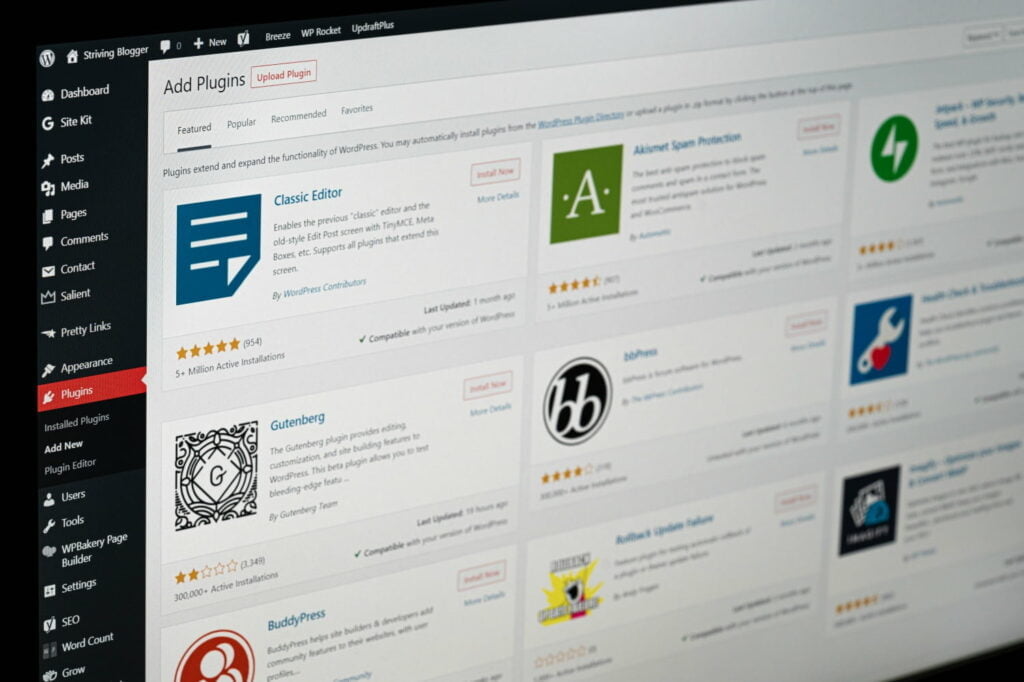 To optimize and enhance the performance of your WordPress website, it is essential to incorporate some essential WordPress plugins. These plugins will ensure the smooth functioning of your website and help you save a lot of time and effort. Let's dive into some must-have WordPress plugins that can benefit all types of WordPress websites.
First and foremost, having a WordPress backup plugin is crucial as WordPress doesn't have a built-in backup function. It is imperative to have a WordPress backup solution in place to avoid any data loss on your website. Moreover, having a backup plan is crucial to prevent security breaches or hacks. BackupBuddy is an original and reliable WordPress backup plugin that allows you to back up, restore, or even move your website to a new host or domain.
Another important plugin is the WordPress security plugin, which helps to fix common security holes and strengthen your website against attacks. iThemes Security is a well-known WordPress security plugin that safeguards your website from potential threats.
In addition, a WordPress SEO plugin can significantly enhance your website's visibility and reach. Plugins like Yoast SEO or Rank Math can help you add advanced SEO features and functionality to your website, making it more search engine friendly.
A WordPress form plugin like Fluent Forms can help you create custom and dynamic forms such as contact forms, surveys, file uploads, and more, that can add immense value to your website. It is an effective way to interact with your visitors and customers.
If you plan to sell goods or services on your website through an online store, a WordPress e-commerce plugin like WooCommerce is a must-have. It offers an array of features that can help you easily create and manage your online store.
Lastly, suppose you are looking to accept donations for charity or any other cause. In that case, GiveWP is a reliable WordPress donation plugin that allows you to create customizable donation forms, view donor data and fundraising reports, manage donors, and integrate with a wide variety of third-party gateways and services.
What is a WordPress Theme?
A WordPress theme acts as the backbone of your website's design. It provides a foundation that encompasses the overall appearance, feel, and style of your website. In addition, most WordPress themes offer features such as site-wide font styles, color schemes, and blog post styles. These features are essential in creating a coherent and aesthetically pleasing website.
Moreover, WordPress themes come equipped with customizable page layouts, commonly called templates, which provide a consistent structure throughout your website. Widgets are also included in most themes to allow for additional website customization.
Some WordPress themes function as page builders, providing a drag-and-drop interface to design web pages without requiring any coding skills. This feature makes it easier for beginners to customize their website according to their preferences.
In WordPress, adding themes is straightforward. You can easily access the Appearance > Themes menu in your WordPress dashboard, where you can search for free themes available on WordPress.org using the built-in search function. Alternatively, themes can be added as zip files by uploading them through the Appearance > Themes menu uploader in your WordPress dashboard.
WordPress Drag-and-Drop Page Builders
Drag-and-drop page builders have significantly contributed to the growth of WordPress in recent years. Although WordPress was initially designed to simplify website creation for those without coding skills, it faced stiff competition from Flash-based website builders that allowed users to create sites using a drag-and-drop interface. This was more convenient than the WYSIWYG editor that WordPress offered.
Thankfully, drag-and-drop page builder plugins were rescued, making WordPress relevant and providing users with easy website design. These plugins have made it easy for experienced developers and beginners to create visually stunning web pages without coding knowledge. They offer complete design control, allowing users to create pages easily.
There are now dozens of drag-and-drop page builder plugins available for WordPress, offering users a range of options to choose from. Before embarking on your website design adventure, it's essential to understand the core elements, benefits, and criticisms of these plugins.
Using a drag-and-drop page builder plugin has several benefits, such as saving time, simplifying the design process, and allowing for more creativity. However, some criticisms exist, such as the tendency for some plugins to generate bloated code, slow down site speed, and create compatibility issues with other plugins.
Elementor
Elementor is one of the leading drag-and-drop page builders for WordPress.
With its visual editor, users can easily create visually stunning pages and dynamic websites or landing pages in no time. This plugin is particularly useful for eCommerce websites, as it allows users to integrate features such as live chat, star ratings, search bars, breadcrumbs, and hero images.
The all-in-one solution this WordPress plugin provides enables users to manage every aspect of their website design in a single platform. With the page builder, users can personalize their website to reflect their brand identity by incorporating motion effects, choosing from a range of fonts, and adding enhanced background images.
Bottom Line
WordPress.org is a popular website building platform and is gaining momentum every day. In fact, more than 500 new websites are created using WordPress.org every day. This shows how the platform is being embraced globally due to its user-friendly interface and the availability of various themes and plugins.
Moreover, WordPress has become the preferred choice for many businesses in the United States. According to Inc. 5000, which ranks the fastest-growing businesses in the country, 62% of these businesses use WordPress. This is a testament to the platform's effectiveness in meeting the demands of modern businesses, especially those that aim to grow rapidly.
WordPress has continuously evolved to become a robust and versatile platform that can handle various website needs. It offers a range of features and customization options that make it suitable for businesses, individuals, and organizations across all industries.