How to Integrate a WooCommerce Site with AR & Put Your Products to Users' Homes
Sooner or later, every business owner who runs a WooCommerce site starts seeking additional opportunities of keeping users more engaged with their content and present their offers for maximum efficiency. Integrating WooCommerce sites with augmented reality (AR) is one of the best ways to make your e-commerce project keep up with the times by adding a couple of interactive elements for better user engagement. How to integrate a WooCommerce site with augmented reality with the minimum effort? Let's find out and see examples of how popular companies use augmented reality for better user engagement.
Using augmented reality and virtual reality in web design is not new. We've already seen some stunning examples in the e-commerce world, which we'll share below for your inspiration. Still, not so many industry players have adopted this new interactive technology on their websites. If you want to gain an edge over other companies in your industry, you should look forward to integrating your WooCommerce site with AR.
Why You Need AR in eCommerce
The demand for augmented reality if e-commerce wasn't as high as it is now. Before the pandemic, the world didn't have any issues visiting online stores and checking out products in real-life. However, when we all had to stay at home for months, companies had to find alternative options to enable users to make the right buying decisions, even though they couldn't visit their retail stores. That's when the idea of using AR in e-commerce became way more popular than it previously was.
There is no doubt that one of the main reasons to integrate a WooCommerce site with augmented reality is to grow sales. Still, there are other reasons why the innovative interactive technology will benefit you, like:
Increasing user engagement by 66%. The more time users spend on your site, the more likely they finish the browsing session with a purchase. Even if a person leaves without an order, increased engagement means they've developed a relationship with the brand. It increases the likelihood of future purchases.
40% higher conversion rates. By engaging users and keeping them on your site, AR also boosts conversion rates on your site. People making purchases online cannot feel the texture of the chosen items, so vendors look for alternative ways to get more information about selected items. Augmented reality combined with product 3D view helps your customers make the right buying decisions.
People are 35% less likely to return products they bought on AR e-commerce sites. Decreasing return rates is one of the main goals that every modern business has. Unless you integrate your website with AR or similar technology for better user engagement, you might face up to five times higher e-commerce returns compared to the purchases made in brick-and-mortar stores.
By integrating your WooCommerce site with augmented reality, you give your customers greater confidence about the quality of your products before they hit the "buy now" button. AR brings you more happy customers and fewer returns.
Brands Using Augmented Reality in eCommerce
One of the best ways to learn how to integrate your website with new technology is to check examples of other companies that have already adopted the technology on their websites. So if you are looking for a gilt of inspiration on bringing augmented reality to your website, the following examples will come in handy for you.
IKEA uses AR to let customers see how well the selected furniture items fit in their homes. Using the camera of a smartphone or a tablet, people can use the app to scan the dimensions of any room and see how well the furniture would fit the interior design with 98% accuracy.
Lego adds more gamification to the way kids use their products. Lego Hidden Side is a ghost-hunting game over physical creations made by kids.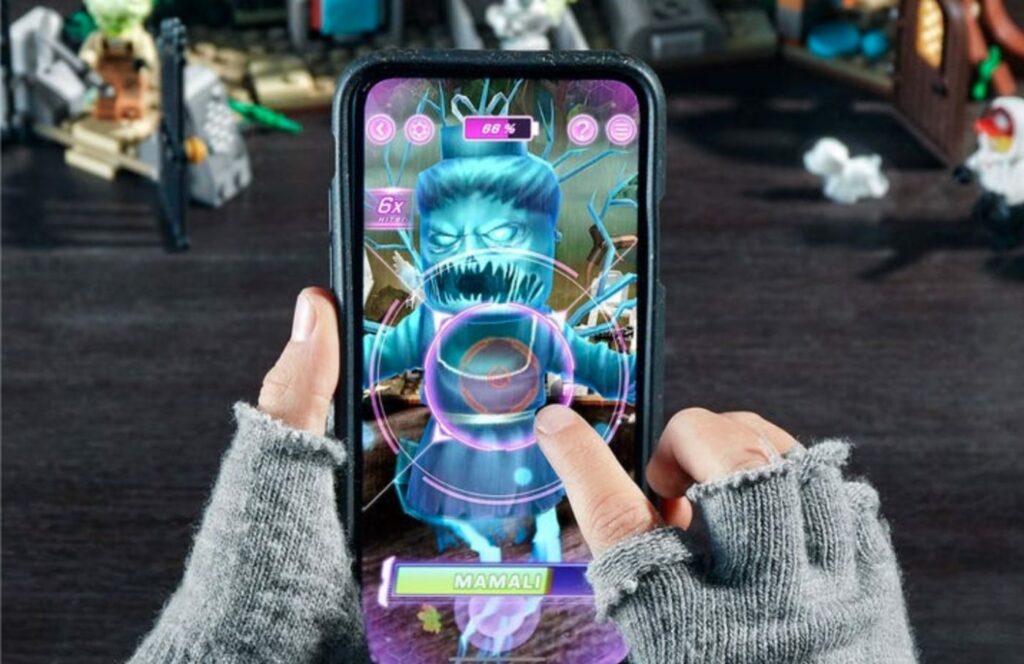 By downloading the app, users can try how sneakers look on their feet.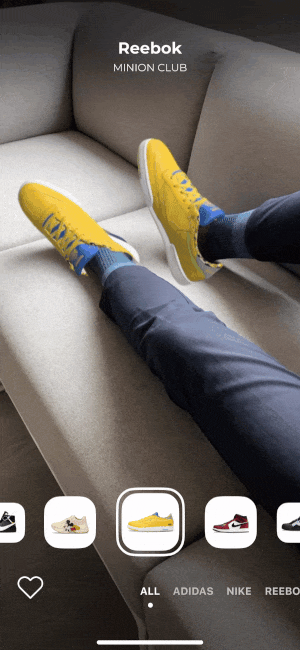 How to Integrate WooCommerce with AR
To add augmented reality to your e-commerce website, you need to create 3D models of your products in advance. Using smartphone or tablet cameras, such visuals will be projected or overlaid over reality.
Spiff 3D app for WooCommerce will let you create 3D models of your products to achieve the desired AR effect on your site.
To begin integrating your WooCommerce site with AR, navigate to your WP dashboard and click on Plugins in the left-side menu.
Next, you need to download the AR for Woocommerce plugin to your PC. Unzip the archive and upload the file to your WP directory. For this, you should connect your website's server with a free or premium FTP client:
Get an FTP client that will connect your PC to the server to let you upload the file.
Login to the FTP client using credentials you get from your hosting provider.
Upload the file to the Plugins folder using the FTP client.
Open the WP dashboard, find the uploaded plugin and activate it.
You may also upload the plugin more traditionally and simply using the respective "Upload Plugin" button. Activate upon installation.
You may also consider using the Augmented Reality and 3D visualizer for WooCommerce plugin. This free plugin lets you update your web store with augmented reality. The plugin is especially useful for online stores related to such categories as furniture, electronics, home-deco, interior design, gifts, packages, kitchenware, etc.
Another handy WooCommerce plugin that lets you add AR to e-commerce is CartMagician. It's a premium WooCommerce plugin that lets you add as many AR products to your site as you wish. You can begin by adding a couple of hero products to your online store or transform your entire product range into an augmented reality virtual showroom ready for your customers to bring into their home or workplace.
If you have enough time and human resources, your team may develop a custom AR plugin to enable your clients to try your products and check how much they fit their homes. Or, you may consider using a ready-made WooCommerce theme that comes integrated with AR features. The possibilities of integrating WooCommerce with augmented reality are numerous if not limitless. Choose the best path you want to follow in e-commerce and impress your clients with a more interactive, enhanced online shopping experience. You will be rewarded with so-much-desired sales boost.