Personalize Single Product Page with WooCommerce Custom Product Addons
The design and structure of product pages influence customers' decision-making. A poorly designed product page that looks messy and doesn't feature eye-catching visuals will hardly appeal to your potential buyer. However, things can be different with a personalized product page according to your branded style and the clients' needs in mind. The process gets easier with WooCommerce custom product addons that we will talk about in this article.
A product page aims to introduce customers to the details about a chosen product and convince them to buy. You won't increase your web store's conversion rates with the product pages that do not look catching. Working with the default WooCommerce product pages is not a good idea either. They include limited functionality, and you will hardly find the needed modification options if you work in the niche-specific market.
You can significantly enhance your customers' site browsing experience and boost sales by customizing WooCommerce product pages. While modifying your product pages, ensure they showcase your offers beautifully and provide users with all the relevant information that will be of use to your customers. A default layout of a product page may lack the needed tools and features. That's why creating custom WooCommerce product pages will help you make a big difference.
How to Customize WooCommerce Product Page with Elementor
Elementor page builder makes it so much easier and quicker to apply all the needed changes to your web store's selected sections and pages. The drag-and-drop functionality also lets you modify WooCommerce product pages without any technical or coding skills required. Every design customization process is done on the front end. It enables you to see the results of your work straight away and apply all kinds of further modifications without the need to delve into various PHP files.
Why may you decide to replace the default WooCommerce product page? A picture speaks louder than words. Just take a look at how the product page is designed by default: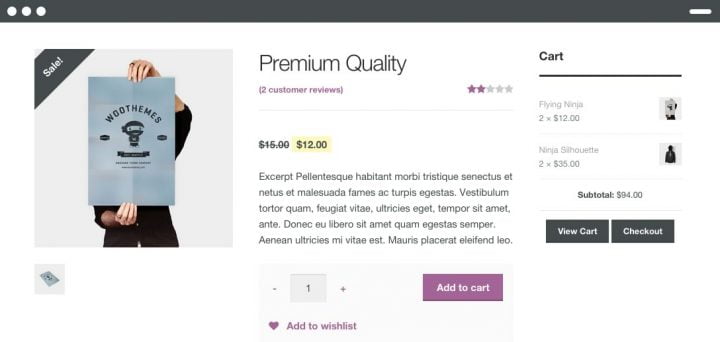 There is nothing special in it, right?
Elementor page builder facilitates the customization process, which lets you build an outstanding design that perfectly matches your aesthetic needs and business goals. Wo, let's see how you can add a versatile look and feel to your WooCommerce product pages using the Elementor page builder.
As soon as you get WooCommerce installed on your site, you will get several related products added. To start adding a custom look to the selected pages of your web store, you will need to use the Elementor Pro version.
To get started, create a single product template.
Go to Elementor → My Templates and click on the "Add New" button. Choose "Single" as your template type, click on "create template," and take further steps as described in the video below.

Next, select a pre-designed product page template and customize it to fit your brand. Elementor gives total control over the design and style of WooCommerce product pages. There are several pre-designed product page templates available. Choose an option that you enjoy, and proceed to add widgets to the layout (ensure that you work with a full-width template).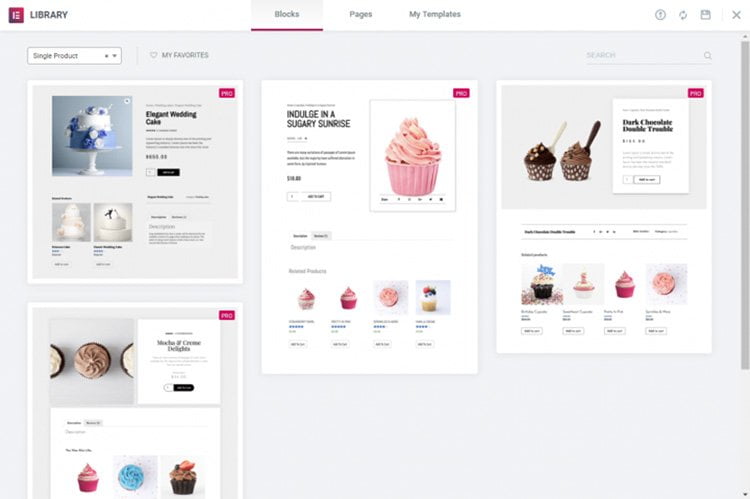 The next step is to start adding selected widgets, which include:
Product Title widget
Woo Breadcrumbs;
Product image;
Product rating;
Short description;
Product price;
Add to cart;
Product meta;
Product data tabs;
Related product;
Upsells.
The intuitive drag-and-drop page editor lets you play around with different elements and widgets, thus picking the layout structure that will be the most effective for your business and engaging for your customers. Besides, you can add other widgets and custom fields to your web page using the dynamic content feature.
Ensure that your product page has the right design while uploading it with several other products. To do it, click on the eye icon on the bottom left panel, then click on settings. In the Preview Settings option, select what particular product you'd like to display on the product page. Apply the changes to preview how the page looks like with a new product.
Adjust the conditions where the custom product template will appear. By default, it is applied to all product pages on your site, but you can also choose a category of products where your custom product page template will be applied.
Hit Publish when you finish customizing your WooCommerce product page.
Best WooCommerce Product Add-Ons Plugins
WooCommerce product personalization can be achieved with the help of dedicated WooCommerce custom product addons plugins. Having them installed and activated on your site, you can update your product pages with extra fields and handy features that your customers may choose from. Let's take a look at some of the most popular WooCommerce product add-ons plugins that you can install on your store.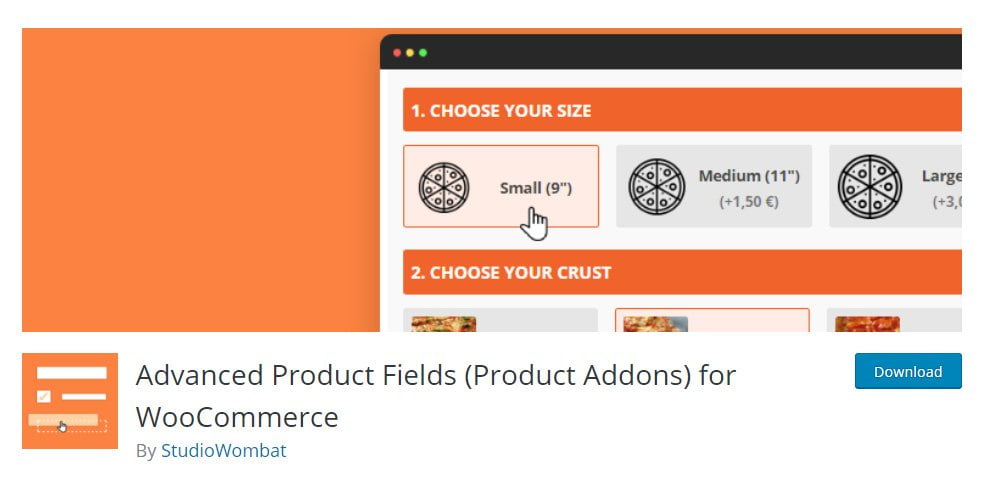 Price: free
It's a free-to-use WordPress plugin that lets you update product pages of your WooCommerce store with extra forms that would help you customize your web store's performance just the way you want. The plugin will come in handy to web stores related to different niches and micro-fields. It will come in handy for food-related websites that look forward to updating their product pages with an online order configurator. It also lets you update product pages with a handful of extra tools by choosing which your clients will see different final product costs in their shopping carts. The plugin supports extra customization options, letting you decide which products should be displayed with additional options.
Features:
Intuitive and beautiful backend builder which looks like Advanced Custom Fields
9 different form elements to choose from
Dynamic product price
Optimized for speed
Translation-ready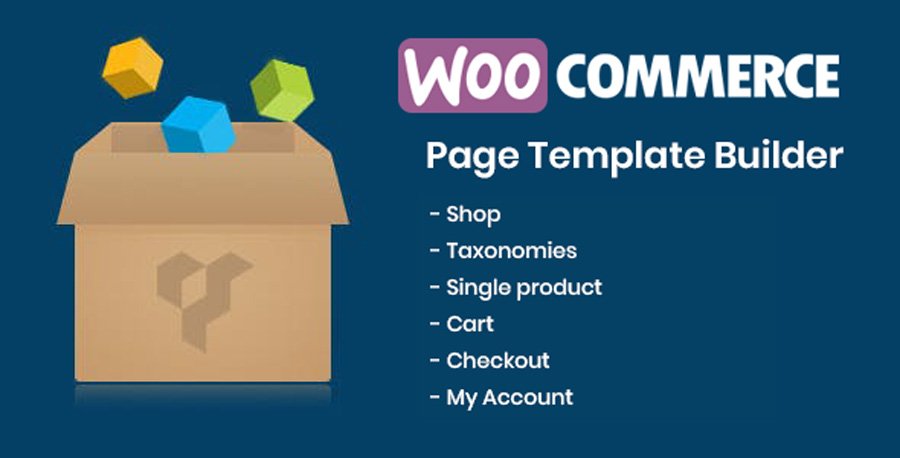 Price: $29
With the help of the DHWCPage WordPress plugin, you can create visually stunning and fully customized WooCommerce product pages in the drag-and-drop mode. Rather than that the plugin lets you bring a fully personalized look and feel to My Account, Checkout, Cart or Shop page on your site. The drag-and-drop functionality of the plugin is delivered thanks to the WPBakery Page Builder. Using the DHWCPage WordPress plugin, you can enjoy the freedom of designing unique product pages based on different types of products and product categories that you sell.
The premium WordPress extension also lets you add custom fields and extra product options to single product pages on your WooCommerce store. Besides, there is an option to add a custom design to the products belonging to certain categories. You can also assign unique product pages to every product type.
Features
Requires WPBakery Page Builder plugin or Fusion Builder in Avada theme to work
Supports Woocommerce shortcodes
Lets you create single product by each category
Create single product by product types: Simple, Grouped, Variable, Downloadable, Virtual product
Create single product for each products
Supports display product description and review separately (no tabs).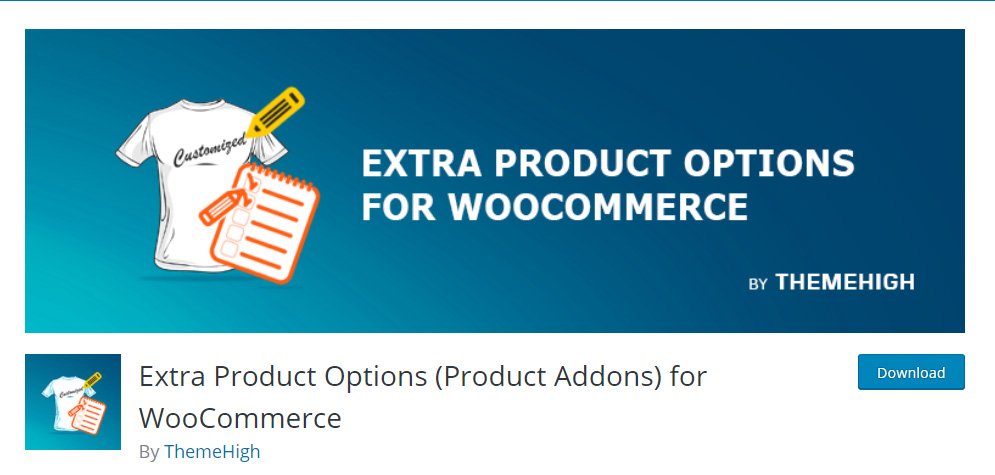 Price: free
The plugin lets you make your WooCommerce product pages more functional while choosing any or all of the 14 field types that it provides. The plugin will come in handy to the owners of small and large web stores There are two different sections for placing additional fields available. While using the conditional logic, you may feel free to adjust when a field or section should be displayed in your product page. You can also edit the add-to-cart buttons of your site with custom texts, Thus, your customers will see different copies when they browse the simple product, products featuring extra features, and variable products' pages.
Features
Add custom product fields on your WooCommerce store
Place the additional fields in two different sections
Conditional display rules
Customize the appearance of the additional fields
Additional customization options with hooks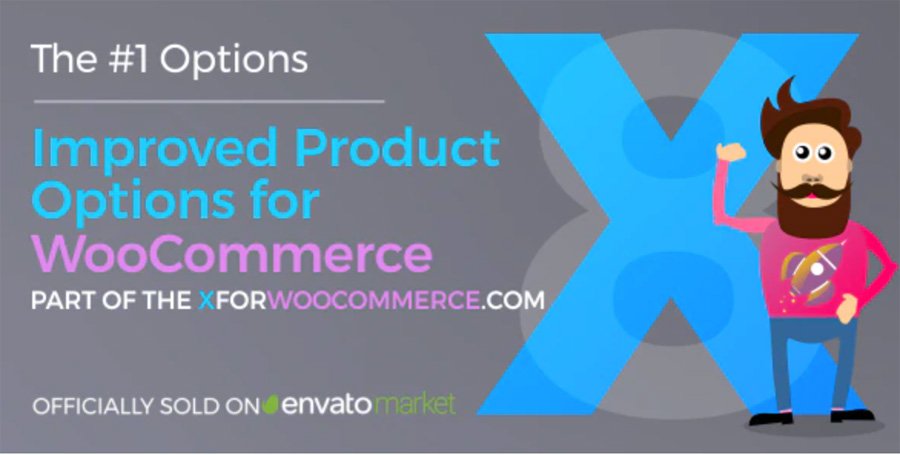 Price: $2
The plugin helps you easily integrate your shop, product archive, and single product options with unique attributes and extra fields. It's one of the most advanced WooCommerce plugins that let you customize literally every section of your product pages. It lets you add custom product options and style product attribute selectors. It provides unlimited product add-ons options, text input, text area, checkbox, colors, html selectors and more.
Features
Get product attributes directly in your shortcodes, shop page or the product archives
Add to Cart for Variable Products using AJAX
Improved Variable Product Attributes for WooCommerce
Combine attributes and show in stock and out of stock variable products
Unlimited customization possibilities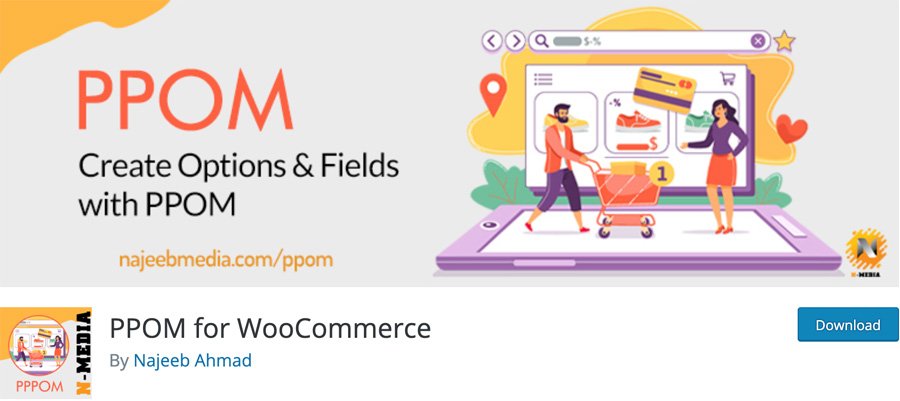 Price: free
Making use of the drag-and-drop builder of the Personalized Product Option Manager, you can easily add fully personalized custom fields to the product pages of your WooCommerce store. Having this custom WooCommerce product add-ons plugin installed and activated on your store, you can add custom pricing to each field of your product pages. The input fields come with many options: text, radio button, checkbox, text area, number, date, email, etc.
Features
Drag and drop form builder.
Input fields like text, text area, checkbox, color, date, email, etc.
Lets you adjust pricing for each field
Conditional logic is applicable.
Show/hide fields based on user roles
Easy Export Plugin to export all data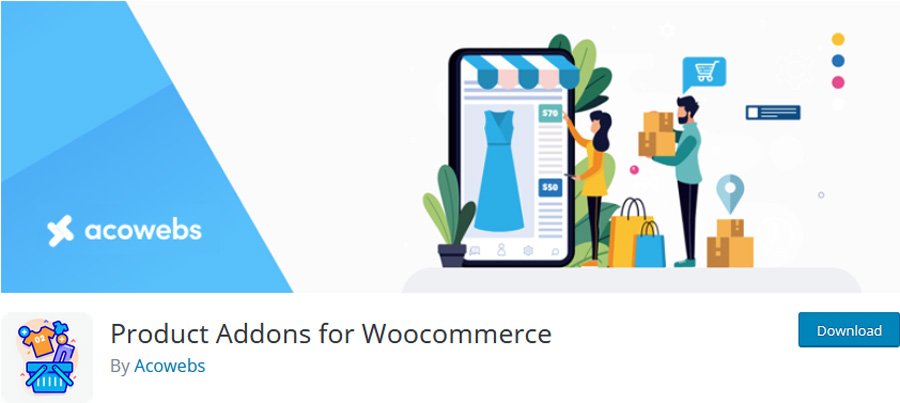 Price: free, a premium version priced at $39 per year is also available
Product AddOns for WooCommerce is an easy-to-use and lightweight WordPress plugin that lets you add custom product options and fields to your WooCommerce product pages. It comes loaded with the intuitive custom form builder that lets you add extra products functionality in the intuitive drag-and-drop mode. You can take advantage of adding 10 different field types to the selected product pages on your store. It includes everything starting from custom checkbox fields to radio fields to color pickers.
The plugin will come in handy to those business owners looking for an opportunity to collect more details about their customers. To do this, the plugin lets you manage custom fields to collect customer notes, dates, engrave texts, etc. Every field can be fully customized to match your personal and business requirements.
Features
Drag-and-drop form builder
A lightweight plugin
Allows you to add custom fields to WooCommerce product pages
10+ unique fields
Use the admin backend to track and record order details/receipts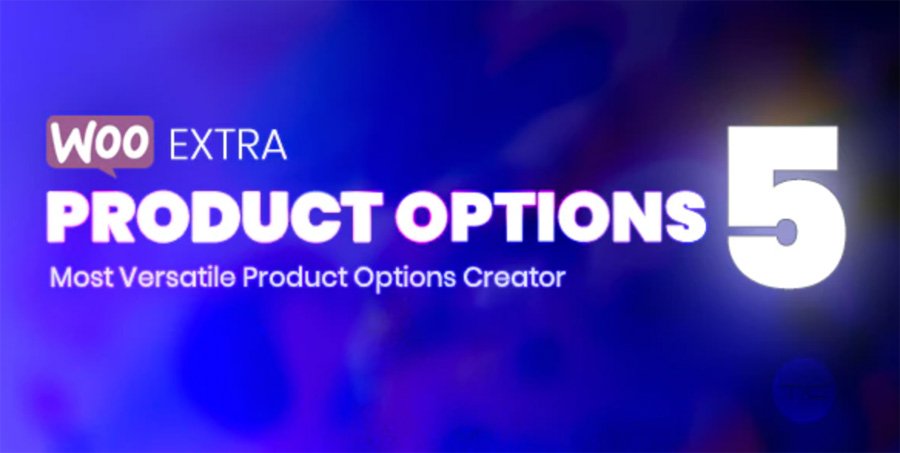 Price: $39
It's one of the most popular WooCommerce custom product add-ons plugins. It's a frequently updated solution that lets you add multiple field types, conditional logic and form building capabilities for your WooCommerce store. It also lets you enable add-ons based on the user roles on your site. The plugin features an updated drag-and-drop builder, which lets you update your web store with the required text fields much faster and worry-free. The plugin also features an updated control panel that significantly improves the way you control your web store's options.
Features
Drag-and-drop builder
Multiple field types to create additional product options
Toggle the display of additional options based on user roles
Control pricing, appearance and placement of the fields effortlessly
Conditional logic
Fixed or percentage pricing for fields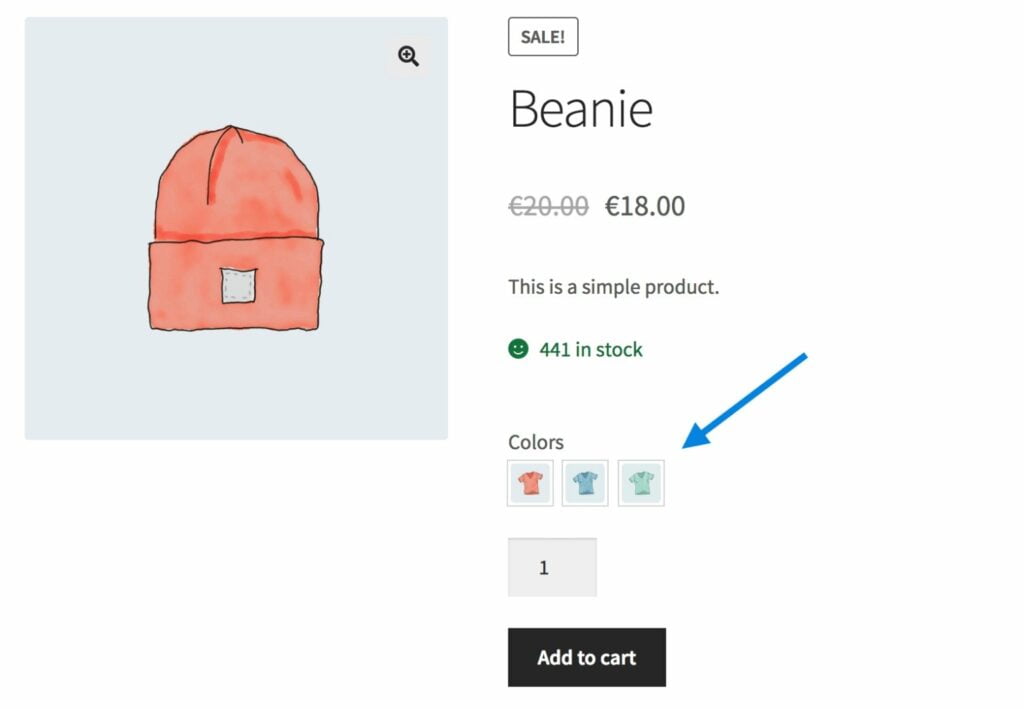 Price: $49
The plugin lets you customize your clients' shopping experience to take full control of the product and services they order in your store. Thus, your customers will add extra options from the product pages before adding them to the cart. As a website owner, you can update your WooCommerce product pages with different field types, including checkboxes, text boxes, dropdowns, custom price inputs, and even sample images. You will have the option to add custom fields only to selected items on your web store or globally. Besides, you can let your customers enter their custom prices for your offers. This feature will be especially useful for websites offering donations.
Features:
WooCommerce product customization
Several field types available
Multiple options to calculate fees for additional product options
Compatible with WooCommerce Subscriptions and Bookings
Custom price feature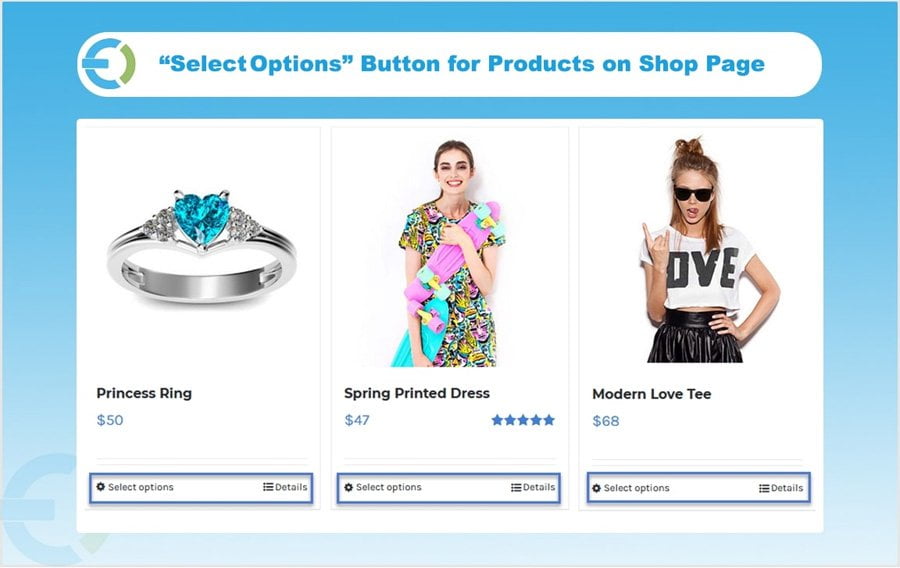 Price: $29
Take advantage of using this WooCommerce extra product options plugin to add unlimited extra product options to your web store. It includes adding such field types as text area, text field, upload file, dropdown, checkboxes, multiple select, etc. You can create global options that are applied to selected products and categories on your site. It's rather easy to manage the plugin all by yourself. You can set the price for each option. It also offers conditional logic to control the display of fields.
Features
Option to add specific product to sell
Option to display options' price separately or dynamically
Option to display fields after add to cart button
Don't display in cart & checkout option with each field
Don't display in order details option with each field
Up ro 14 custom field types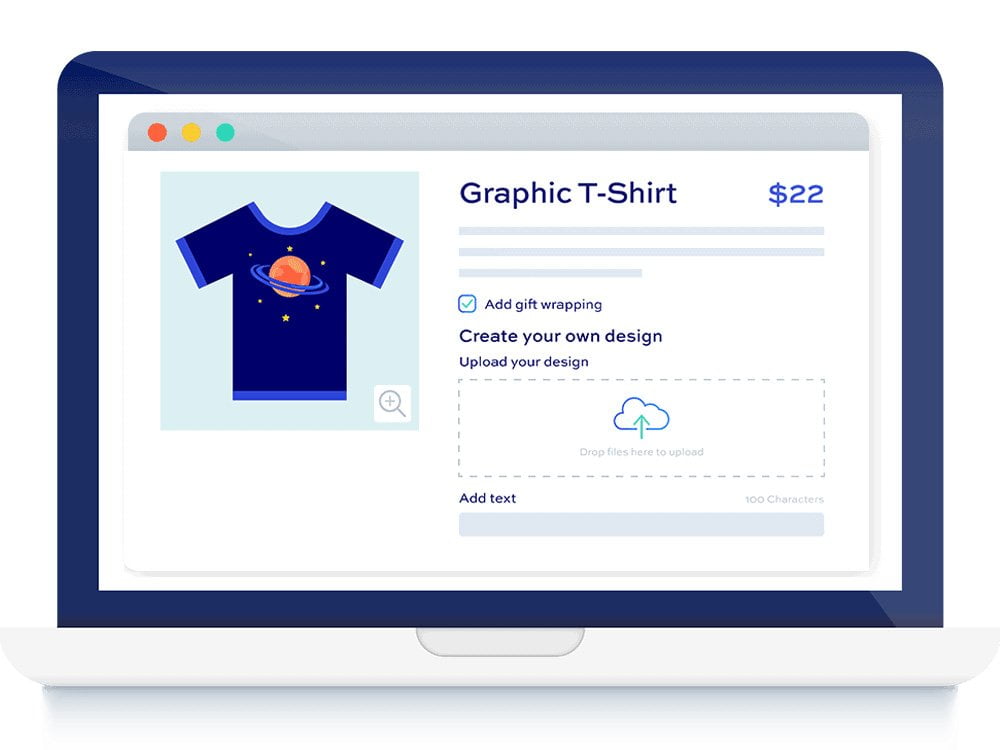 Price: $69
It's one more handy WooCommerce custom product add-ons plugin that lets you provide your customers with an improved online shopping experience. It's easy to work with this plugin even if you don't have any specialized experience. A user can personalize the products sold on your web store using extra options that you add to the product pages. 16 add-on field types are available, which include text fields, checkboxes, dropdowns, and more. By means of the conditional logic feature, you can provide your clients with a more advanced shopping experience. Depending on the types of products you sell in your store and your business strategy, you can add the flexible cost feature to your site.
Features
Simple interface
Add extra fields per product or globally
16 different field types
Assign cost per field or option
Add charges to extra fields
Conditional logic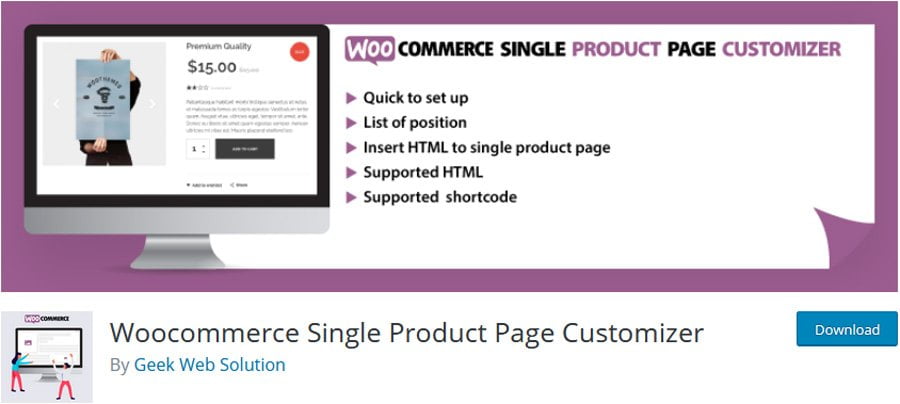 Price: free
The WooCommerce Single Product Page Customizer is a completely free-to-use WordPress plugin. With its help, you can add text, media, or HTML elements to your Product pages. It includes a visual HTML Editor that allows you to add custom HTML elements to the product pages on your WooCommerce store. The plugin lets you adjust where you would like to add your text – before a single product or its summary, before add to cart button or variants form, etc.
It's a perfect choice for those users who know how to code. It's the ultimate choice for everyone looking for an opportunity to add custom WooCommerce hooks to your product pages without the need to install any extra plugins or extensions.
Features
Quick to set up
List of Hooks
Visual editor to add text and HTML
Insert HTML to Single product page
17+ different unique positions to add HTML elements
Supports custom texts, HTML codes, links, media, embeds, etc.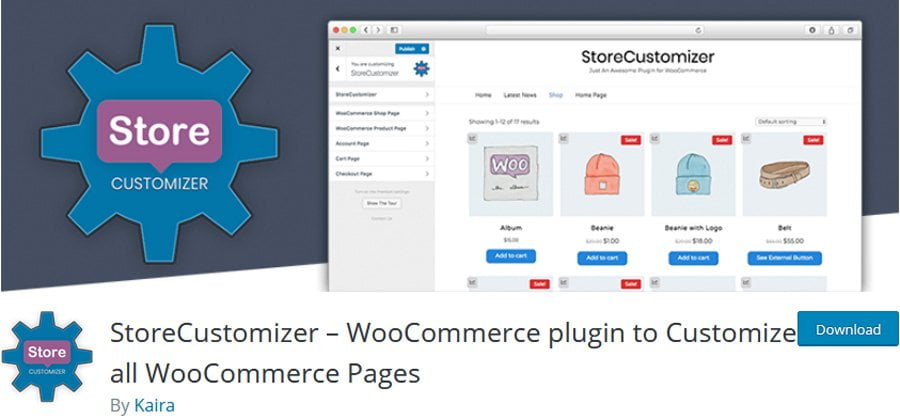 Price: free, a premium version starts at $49 per year
StoreCustomizer is the all-in-one WordPress plugin that lets you customize nearly every element of your site. While installing the plugin on your site, you can modify everything from adding product sales stats to the admin users, customizing shop and product pages, adding the custom design to fonts and buttons on your store to adjusting the 'on-sale' buttons, Ajax cart, login redirects, and other features of your site. Using the StoreCustomizer WordPress plugin, you can easily add or remove any element or button on your product pages.
Features
Fast and intuitive
Set WooCommerce Catalogue Mode
WooCommerce Ajax Search
Add or Remove different elements, modules, and buttons from the WooCommerce Product page
Options to edit the typography, font size, and font colors for your Product page, Shop page, Checkout, and more
Enable Add to Cart increments/decrements button with options to set Min/Max values for the increments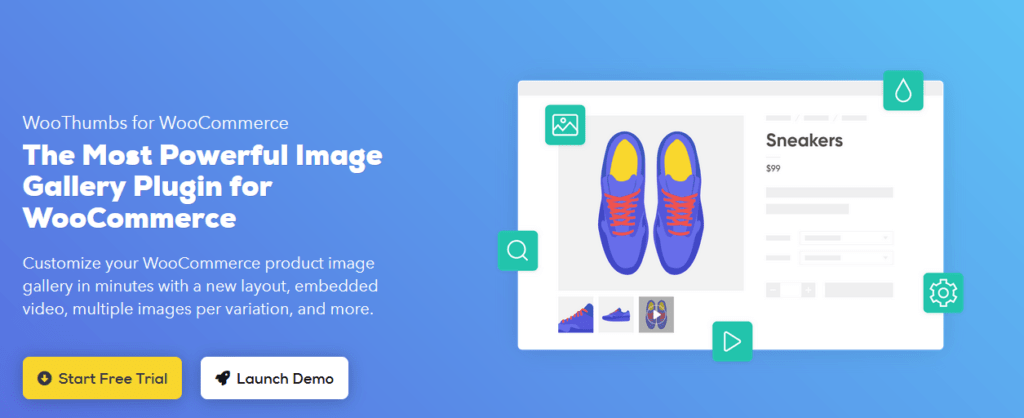 Price: starting from $79 per year
WooThumbs WordPress plugin lets you improve the visual presentation of your store's products while creating unique galleries that can be embedded with videos and enhanced with stunning transition effects. To let your customers take a closer look at the products that you have on offer, the plugin lets you work with customizable zoom effects and add stunning animation effects to the image galleries. Besides, the plugin helps you create flexible product galleries that will flawlessly adjust when users switch between different products in your store. Besides embedding videos into your single product pages, you can include additional video options that will showcase the functionality of your products or services beautifully.
Features
Fully customizable image galleries and sliding thumbnails for your products
Embed videos directly in the image gallery
Mobile-friendly
Choose from multiple zoom effects, including inner, outer, and follow
Flexible image galleries designed perfectly for variation products
Supports Embedded video as well as full-screen galleries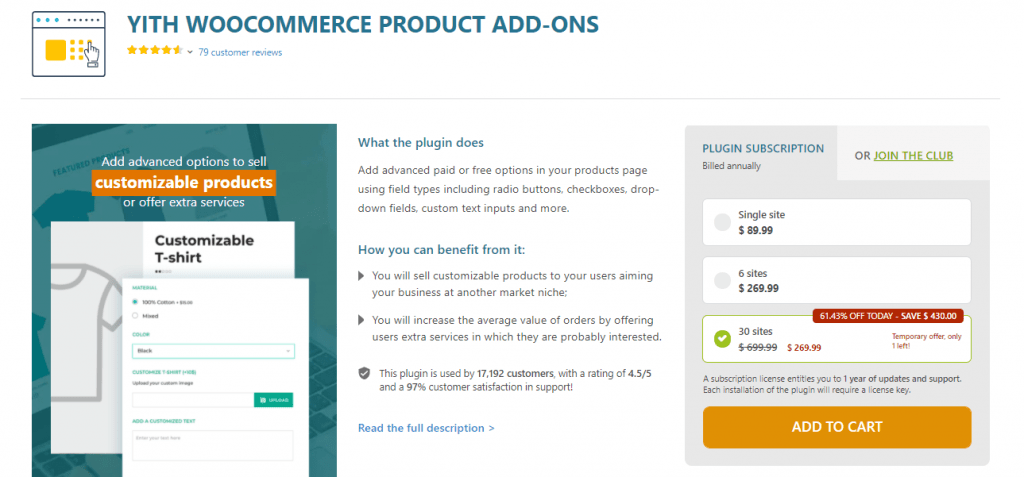 Price: $89.99 for a single site
YITH WooCommerce Product Add-Ons plugin is the last but not the least impressive WordPress plugin on this list. Use it to customize your WooCommerce product page the way it will appeal to your customers. It helps you enhance your WooCommerce product pages with radio buttons, checkboxes, drop-down fields, custom text inputs, etc. Do you offer additional services with your products? Increase the order value while offering them on your single product page.
Features
Offer product addons through different field types
Conditional logic
Let users upload photos, images, or files to request a customized product
Set fixed or percentage price for add-ons
Replace product images incorporating the add-on
WPML compatibility
Bottom Line
While bringing a customized look and feel to your WooCommerce product pages, you can appeal to your clients and boost the conversion rates of your web store. The modification process gets simpler and faster with the help of dedicated WooCommerce custom product add-ons plugins that we have listed in this article. Choose from free and premium extensions that will drive the maximum profit for your store. The availability of the visual page builder in most of the aforelisted plugins lets you achieve the desired results in the shortest time.