15 Must-Have WooCommerce Email Marketing Plugins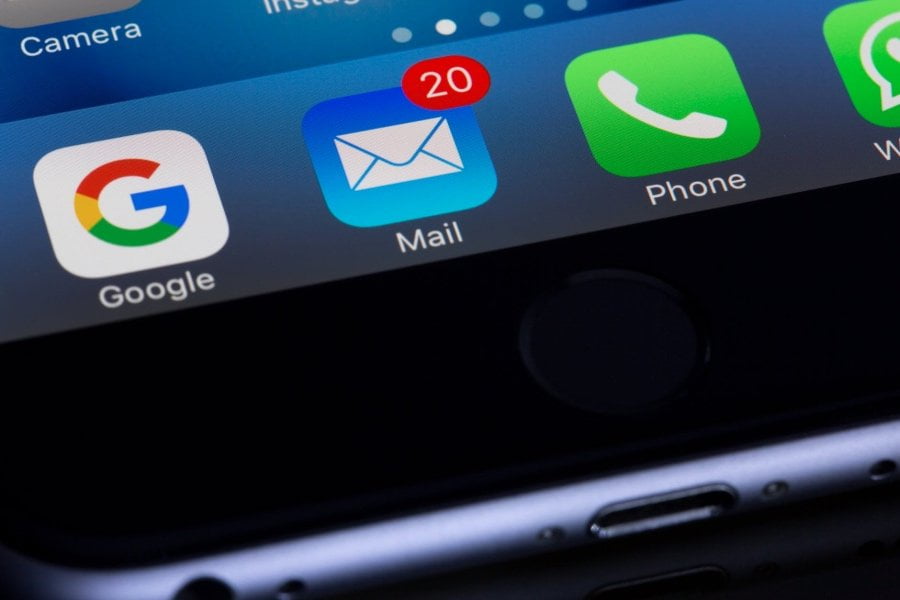 As of January 2020, a total of 3,876,748 websites used WooCommerce for their eCommerce projects. There is no doubt that WooCommerce is the leading webshop platform on the modern-day web, which is exceptionally usable and affordable at the same time. A growing community of webmasters releases functional WooCommerce plugins that let you build conversion- and customer-oriented web stores. WooCommerce email marketing plugins are among them. Using some common email marketing techniques, you can significantly benefit your business, promote your deals for better efficiency, and boost your web store rating.
In the collection listed below, you can come across 15 handy WooCommerce email marketing plugins that will help your business grow through the email marketing channel.
---
Newsletter Subscription
Price: $49 billed annually
As the plugin's name suggests, it lets your WooCommerce customers subscribe to MailChimp and CampaignMonitor mailing lists. The plugin integrates a checkbox into your checkout, allowing your clients to subscribe to the mailing list with a single click. There is also an option to configure a widget that will add a signup form in the sidebar of your WooCommerce site or any different widget area of your choice. The plugin offers simple yet effective dashboard widgets that let you look at the current mailing stats recorded for MailChimp, MailPoet v2, and Campaign Monitor emailing clients. In a word, the plugin enables you to manage your email list quickly and effectively to target your audience with promotions and special deals, thus letting you grow the sales.
---
Follow Up Emails
Price: $99 billed annually
The Woocommerce email marketing plugin lets you better engage with your audience while developing complex drip campaigns based on your clients' interests, purchase history, and other factors that let you drive more sales and drive more customer-oriented promotions. Follow-Ups make it easier to automate communication with your buyers through Twitter and email. With its help, you will track your emails' efficiency while keeping an eye on the number of users who opened your emails, clicked links, etc. Follow-Ups use WordPress editor, which is easy and intuitive to use. Pick the plugin to create reminders to ensure that no communication is missed.
---
WooCommerce Instagram
Price: $79 billed annually
Instagram isn't only about fun. It has grown into a powerful sales funnel that lets millions of brands worldwide target their audiences and promote their deals. Using the WooCommerce Instagram extension, you can transform your Instagram posts into ads for campaigns. To use the plugin, you need to have a valid Instagram profile. The extension displays your products' Instagram images as you use your specific hashtag in the content area. The plugin lets you use stunning Instagram pictures on your website and use a hashtag for every product. People can also use these hashtags to tag their pictures.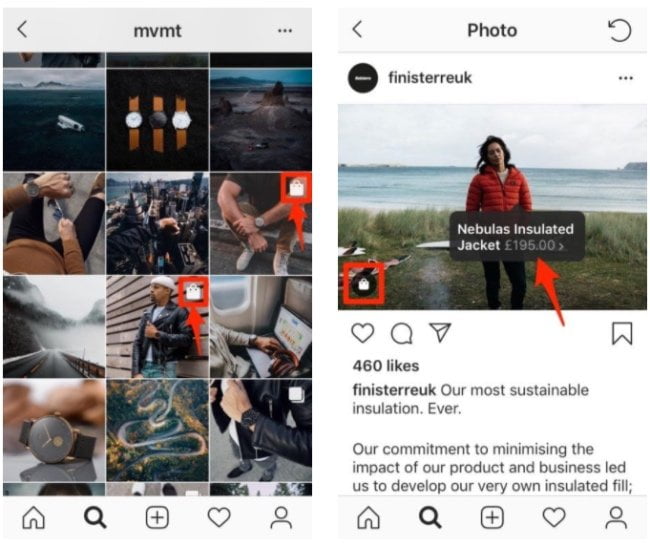 ---
Metrilo
Price: free 14-day trial, $119 – $299 monthly subscription
Metrilo is an all-in-one WooCommerce email marketing plugin that offers deep insights into your marketing analytics, emails, and customer database. Using the plugin, you can easily check how your WooCommerce website is doing as you keep an eye on sales and performance metrics. The customers' list will feature all the relevant details concerning users' orders and interactions with your website. Metrilo is the ultimate extension for your web store, which offers limitless opportunities for engaging your 'offering The emails you generate and send with the plugin work with both segments of your buyers and automated emails sent based on trigger actions. The plugin syncs data in real-time and offers accurate reports and historical data on every customer's account.
---
Automatewoo
Price: starts at $99 for a single site license
The plugin offers a comprehensive list of tools and features that let you create and grow your email list, and establish better communication with your audience. It includes follow up emails asking users to review the items they've purchased. There is also the abandoned cart feature that lets you remind your customers about the products they've left in your shopping cart. Besides, you can send SMS notifications to customers based on a wide range of triggers.You can also use extensions to offer coupons to selected groups of customers set at specific intervals. Besides, you can email customers automatically after they complete an order on your site, asking to post a review or give feedback about your service.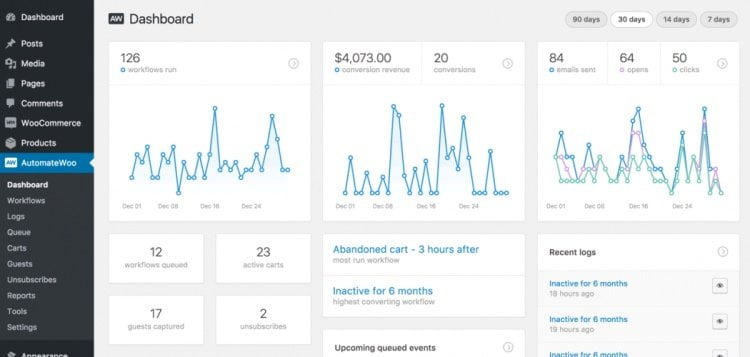 ---
InstantSearch+ for WooCommerce
Price: 30-day free trial; $4.99 monthly subscription
The plugin adds a cloud-based instant search to your WooCommerce store. It features a rich autocomplete that reveals names, descriptions, images, and prices from the first typed character. This is an excellent tool for those who look forward to enhancing their online stores' search capabilities. The plugin comes with a free 30-day trial and won't cost you anything from the start. It's cloud-based, so no load is put on your server. There is also a configuration section that lets you optimize the search algorithm.
---
Google Product Feed
Price: single site subscription starts at $79
To use the plugin, you need to have a Google Merchant Center Account. Using the Google Product Feed plugin, you can create a feed for sending to the Google Merchant Center. It's a prerequisite for adjusting Google Shopping Product Ads. You may decide what fields you'd like to include in the Google feed. Once you fill in all the required details, you will develop an automated feed with all the product details that match Google's format. Using the plugin's additional data entry fields, you can capture what other data Google requires you to specify.
---
WooCommerce Dynamic Pricing & Discount
Price: $59
The plugin comes in handy for effortless customization of product pricing and discounts. It's an all-purpose extension for WooCommerce that lets you set product pricing rules and lucrative discounts for your cart. With this tool's help, you can easily run seasonal promotions for your products, set clearance and flash sales, reveal deals of the day, specify individual pricing, loyalty programs, etc. The plugin also features dynamic pricing functionality, allowing you to adjust the product price based on a set of rules managed in a usable dashboard.
---
AffiliateWP
Price: $49 for single site license
Affiliate marketing is the technique that many online businesses resort to. As part of the method, you let other shops promote and sell your offers, and receive a commission from every sale they generate. Using the AffiliateWP plugin, you can track the number of traffic that affiliates generated to your website. A user-friendly dashboard of the WordPress extension lets you track affiliate referrals, pay affiliated directly to their bank accounts with reliable payouts, track affiliate-referred visits in real-time, etc. The plugin features a 30-day money-back assurance.
---
WooCommerce Amazon Affiliates
Price: $39
Here comes one more handy WooCommerce extension that's suited for affiliate marketing purposes. The plugin lets you become an Amazon affiliate and start selling Amazon products on your WooCommerce site. It's a great way to generate more revenue with your WooCommerce project since Amazon pays up to 25% commission for every product you sell. The plugin includes many useful modules that let you easily import products from Amazon and track what you've imported. It also includes Advanced Search and Bulk Import modules that allow you to search for the needed items by categories and keywords.
---
YoastSEO for WooCommerce
Price: $49 for a single site license
YoastSEO is one of the must-have WooCommerce email marketing plugins for everyone who works with WordPress. It's a powerful extension that lets you dig deeper into your website's SEO side and optimize it for better performance and visibility on the web. YoastSEO enables you to improve the content and product descriptions on your WooCommerce site. It also lets you share your social media posts in a better way on platforms like Pinterest. The same extension enables you improve your website's sitemap and discard the unnecessary things from it. Besides, the plugin makes it easy to optimize the essential elements in the backend of your WooCommerce shop.
---
Bottom Line
These plugins and extensions let you implement and succeed with the email marketing strategy on your WooCommerce site. It's up to you to decide which of these features are worthy of adding to your web store. While some of them are intended to be used with the primary purpose of improving your site's performance, others let you better promote your deals and establish healthier relationships with your buyers.