How to Boost Productivity with WordPress Extensions for Chrome
Adding extensions to your web browser can help you improve productivity in so many ways. If you run a WordPress-based web project, you can get more productive while adding WordPress extensions to Chrome. How can you decide which extensions are the best to use to improve your WordPress workflow and be more effective? In this article, we'll provide you with our hand-picked collection of must-try WordPress extensions for Chrome.
Do you have Google Chrome installed on your PC? What about your colleagues? The web browser is the absolute leader worldwide. According to Global Stats StatCounter, as of October 2021, Chrome holds a whopping 67% of the desktop browser market share worldwide: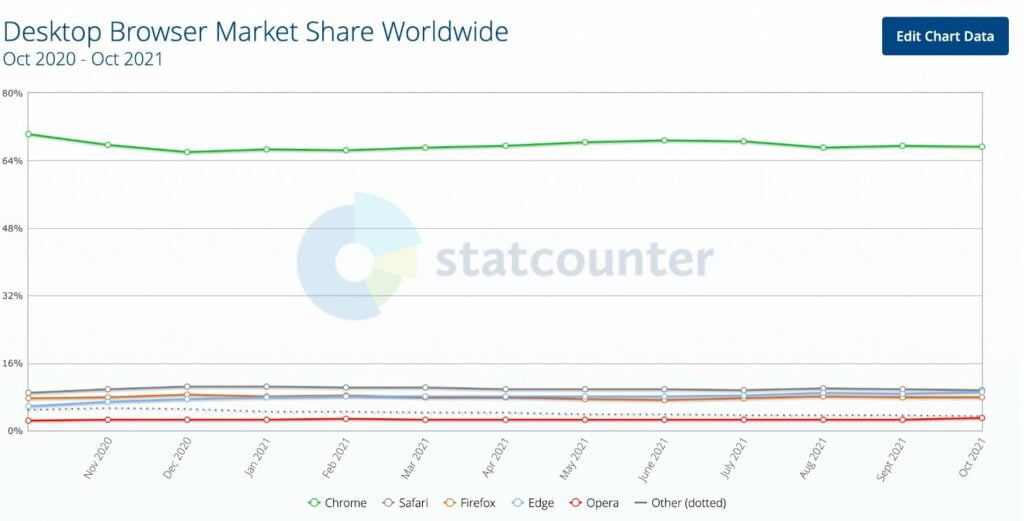 Google Chrome features an impressive collection of extensions that you may use for private or business purposes. Extensions let you add more advanced functionalities to your site, which are not available by default. There is also a wide choice of extensions aimed to help you facilitate and boost the web development process, be a more productive content creator, manage tasks, etc.
WordPress extensions for Chrome let you manage WordPress tasks much easier and quicker. Thousands of such solutions are available, so it may be easy to get lost in their abundance. The goal of this blog post is to help you focus on the essentials. We've researched the market and picked the 10 best WordPress extensions for Chrome that you can use for blogging, to improve your site's performance and boost your professional productivity.
Blogging and Writing WordPress Extensions for Chrome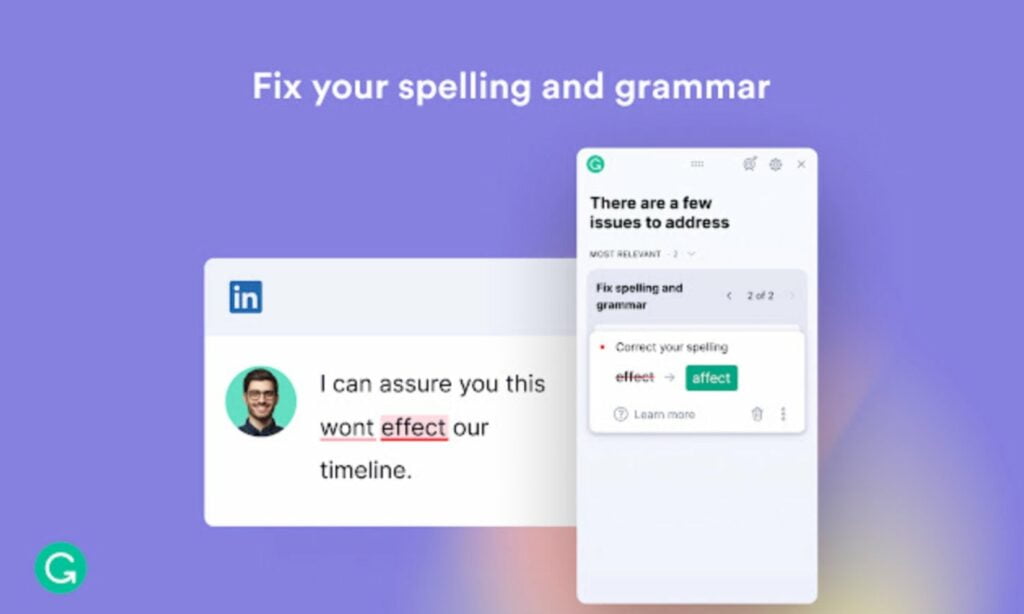 Grammarly is an indispensable tool for everyone who works with content. It lets you check spelling mistakes in your texts and grammatical ones. One of its most helpful features is the display of the suggestion when you hover over a word or sentence where you've made a mistake. With just one click, you can correct the error and apply the suggested changes to your piece.
Grammarly works not only with WordPress posts. It will help you improve texts in your online documents, website pages, and even emails.
There are free and premium subscriptions available. If you would like to access more advanced corrections and writing improvements, you should go pro.
---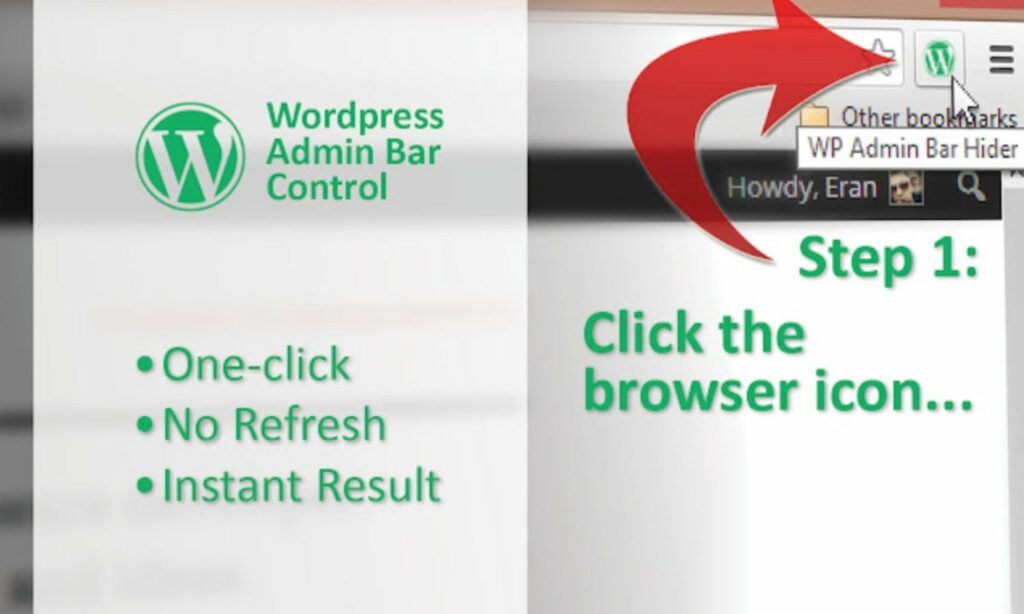 If you feel irritated by the WordPress admin bar that shows up when you view your site's front end, the WordPress Admin Bar Control extension for Chrome will come in handy for you. It lets you hide the admin bar when you click on its icon next to your address bar. That way, you can see all components of your site in the preview mode without having to log out of the admin panel or switch to the incognito mode to see the changes.
---
Design WP Extensions
QR Code Generator is a handy WordPress extension for Chrome that converts your current web page into a QR code. The main features include the ability to create custom QR codes with your branded logos, download QR codes as images, hotkey support, etc. All QR codes that you create a permanent and never expire.
---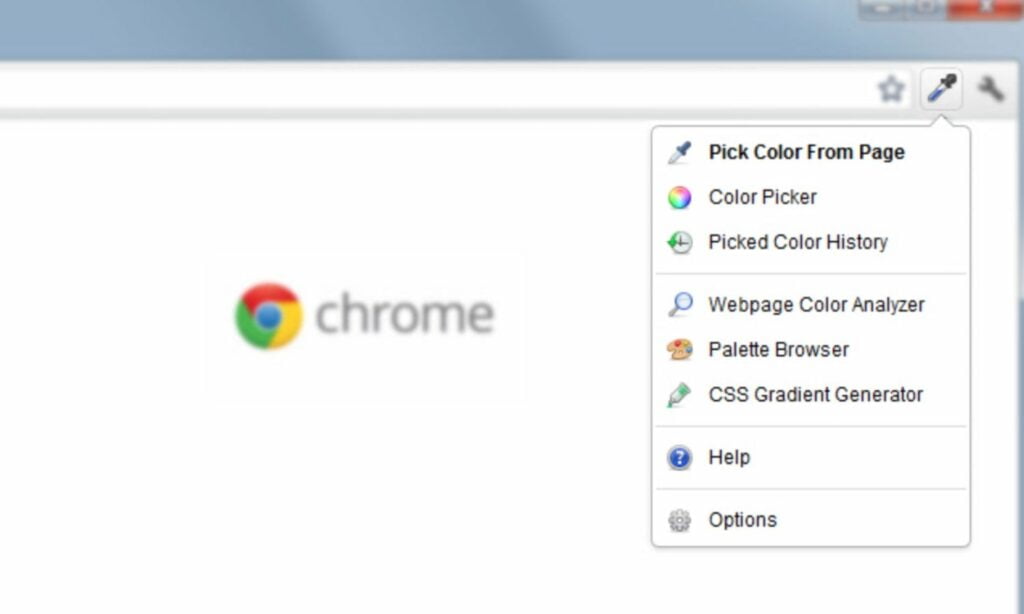 While working on new web designs, we often look for inspiration online. Whenever you come across a site that features an impressive color scheme that you would like to use on your web design project, ColorZilla should come in handy for you. The WordPress extension for Chrome lets you find the hexadecimal code for any color on the web page you're currently visiting. All you have to do is click on the eyedropper icon, hover over the color, and click on it to generate a color code.
The extension features many handy color tools that can match multiple needs, including an eyedropper, color picker, palette viewer, and a gradient generator.
---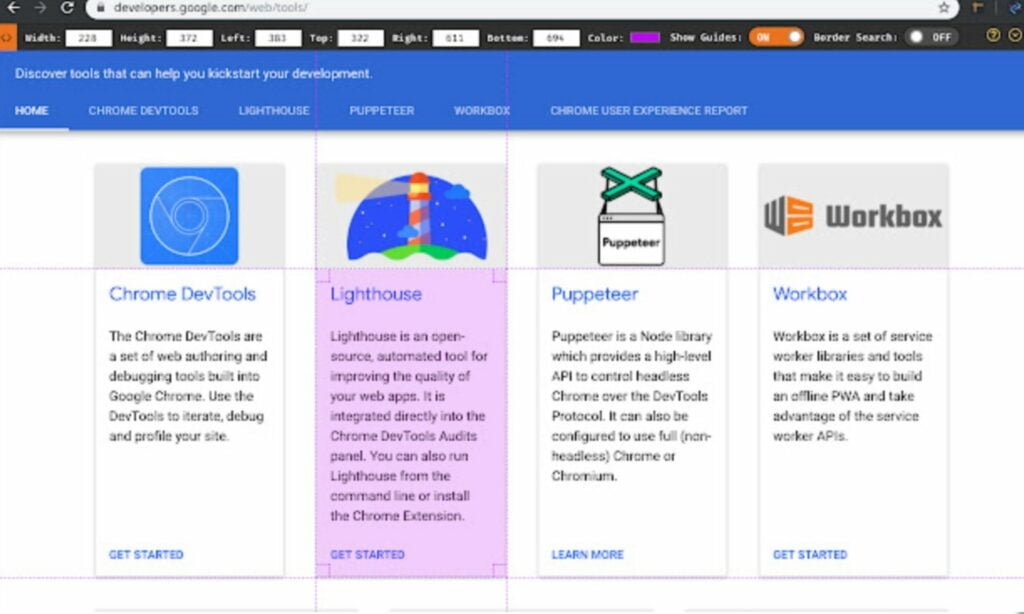 This WordPress extension for Chrome should be especially useful for web designers and web developers who need to get pixel-perfect measurements of web elements for their web designs and front-end development. It also lets you resize the ruler and adjust colors to achieve the perfect contrast on your site.
---
Productivity Extensions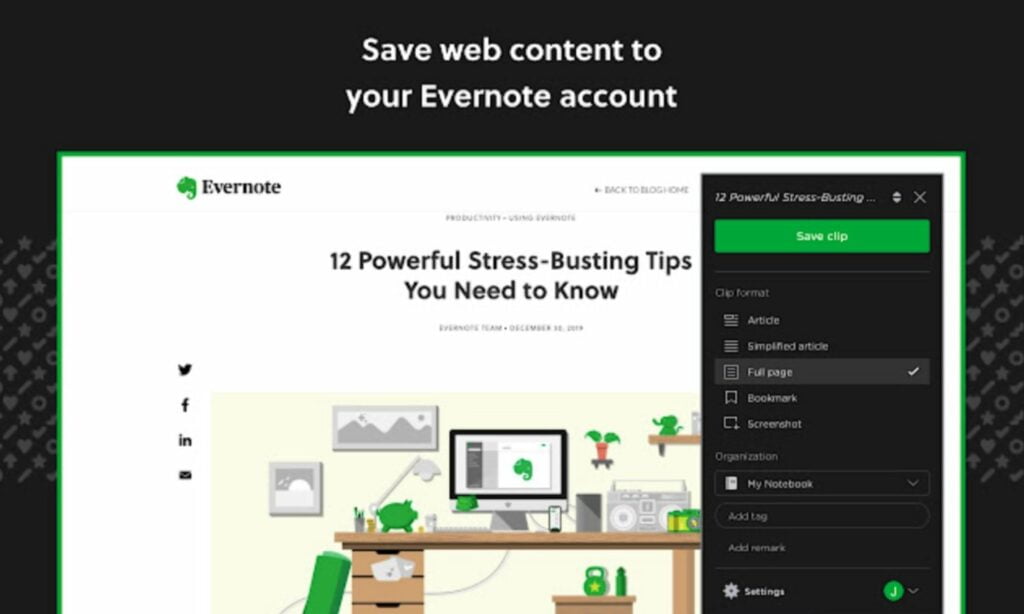 If you are an avid Evernote user, the Evernote Web Clipper extension lets you save the entire web pages or selected clips to notebooks. You can also take a full screenshot of the web page. The extension is a great solution for everyone who wants to track ideas and inspirations whenever they come to your mind.
---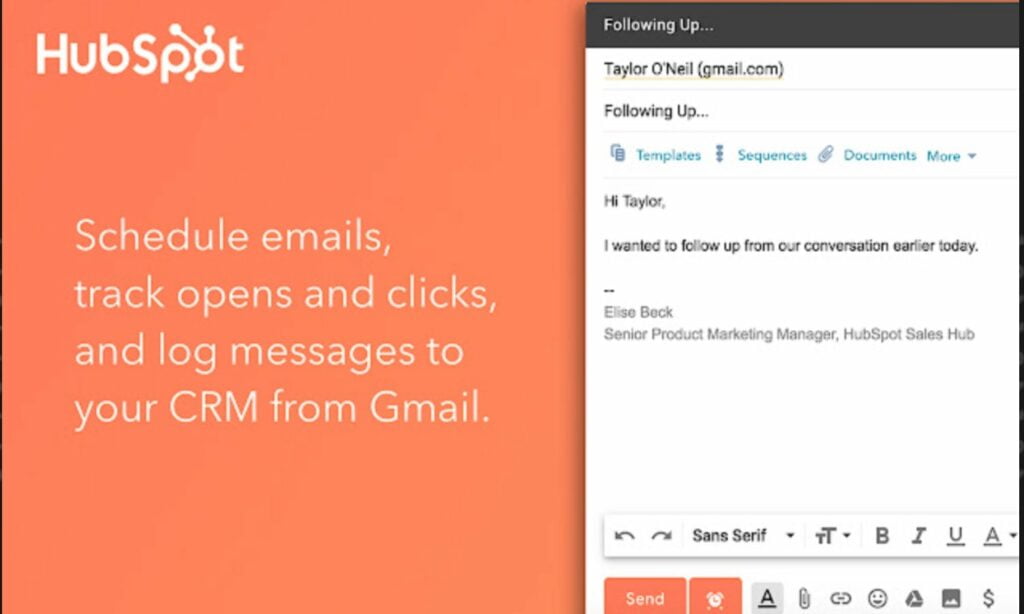 Using HubSpot Sales, you can schedule emails, share email templates with your team, log images from your CRM to Gmail, book meetings that sync with your Google calendar, and more. To use the extension, you need to have an account with HubSpot. There are both free and paid versions of the service available. If you go pro, you get access to advanced features like automated personal outreach, meeting scheduling, email tracking, etc.
---
Toggl Track: Productivity & Time Tracker
To use the extension, you should have a Toggle account to store records made by the extension. It adds a timer into any web tool, which provides you with quick, real-time tracking. It integrates with 100+ tools, including Trello, Slack, Asana, Jira, Notion, etc. Whatever app you use, the extension starts tracking time without making you open a new tab.
---
Site Performance
SimilarWeb – Traffic Rank & Website Analysis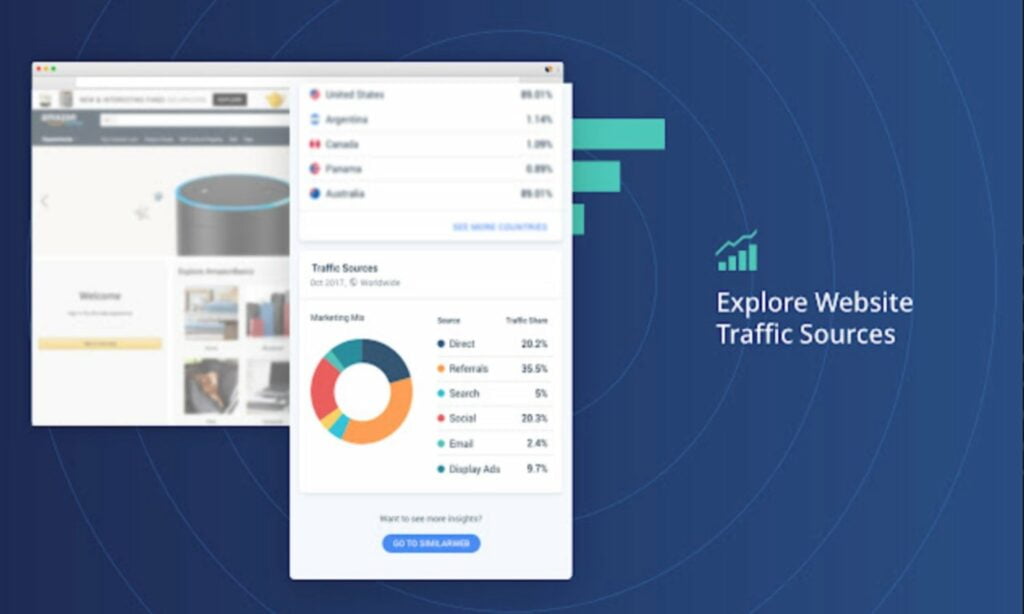 SimilarWeb is the most comprehensive site performance tool that gives you a 360-degree view of your industry, competitors, and customers. It gives you access to the key metrics of your web page, including your customers' engagement rates, traffic, keywords ranking, the source of traffic, etc.
The extension provides you with quick access to all features of SimilarWeb right from your browser toolbar. Click on the extension's icon and see the in-depth stats about your site or the web page that you visit.
---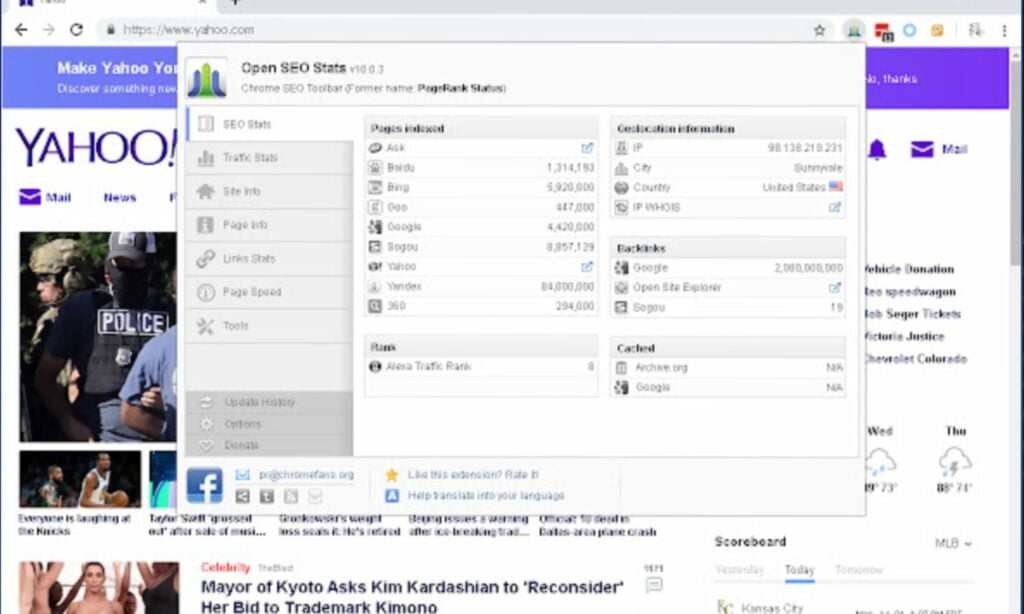 Previously known as PageRank Status, the tool lets you discover where your site ranks for Alexa, Google, Compete, and Quantcast. It also reveals the WHOIS details and lets you check the number of pages indexed in Google, Bing, and Yahoo. The free account also lets you find out the cache stats in Archive.org and Google, information on backlinks, socials, Geo IP location, and more.
---
Here we go. Hope this collection of WordPress extensions for Chrome will come in handy for you while working on the design, content, and marketing promotion of your site.