How to Skyrocket WordPress Site Engagement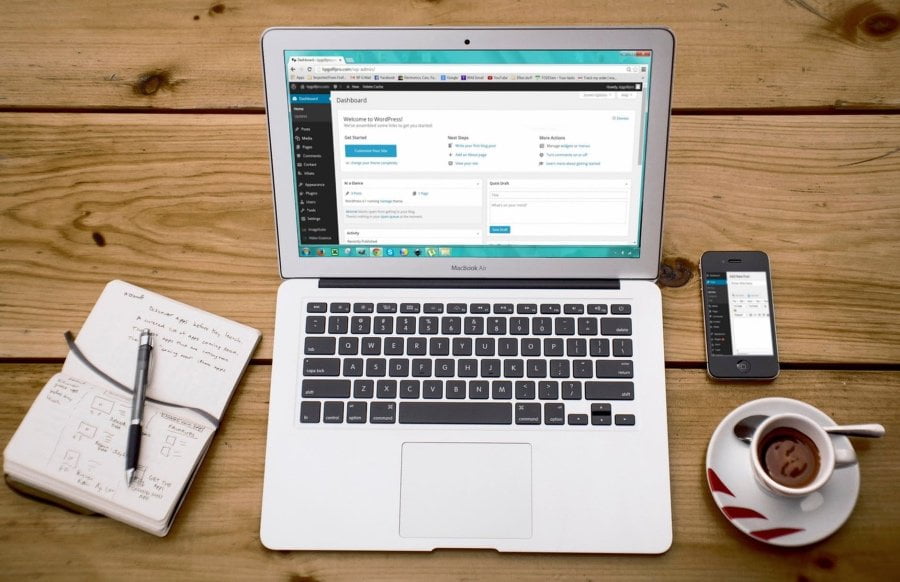 The primary objective of any website is to present your information in a way that engages more visitors, makes them come back, and convert them into your customers. One of the key metrics that reveal your website's performance is the time that a user spends on your website. Better WordPress site engagement and longer sessions result in higher conversion rates, which let you improve your website's SEO rankings.
Every step of your website's development requires investment of time and effort to make it the best place on the web where people can find the needed information, services, and products. If youc want your website to engage more visitors, you need to consider bringing the necessary improvements to your website. Let's begin with the content and its optimization.
Think of Your Target Audience
When you plan the launch of a WordPress blog or a business website, you should clearly understand what audience you will target and what they will be looking for on your site. If you still haven't come up with your target user's persona, consider giving answers to the following questions:
How can you help to solve your readers' problems?
What channels do they use to find answers to their questions?
What kind of content are they interested in?
What's their average age?
What's their most common occupation and education level?
How well are they expertized in the topic of your web resource?
As soon as you find answers to these questions, it will be easier for you to develop your ideal customer persona.
Discover What Keywords You Should Target for
Running keyword research is an integral part of every content strategy. This is where online promotion planning begins. Keyword research is essential for optimizing your website's content and your WordPress blog in general.
Keyword research and content planning give you deeper insights into the topics that people in your niche are mostly interested in. It's not enough to rely solely on your intuition and put aside the requests that people enter in Google to find relevant information. Before you start working on a new publication for your blog, select keywords with high volume and low (or average) competition. By doing so, you can increase the chances that your content will do well in search engines.
It's easier to run keyword research than you think. You can also use Google suggestions as you type in the supposed search request.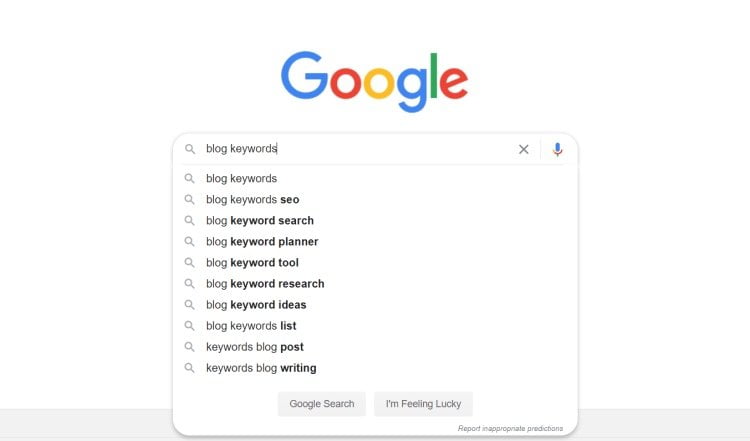 Using keyword research tools like Ubersuggest, Ahrefs, Serpstat, and others, you can check your competitors' keywords. You can also check what search terms people look for in a specific category, and use your website's URL address to come up with more keyword ideas matching your topic.
Keep Stick to Your Plan
To boost the engagement of your websites based on WordPress CMS, you need to create a content plan and a publishing calendar to keep you stick to the content publishing plan. Tools like Google Calendar and Trello, to name a few, may come in handy for this purpose.
The main point is to organize your workflow and manage your writers and content editors' team. If you are launching your website and your team is not that big, it would be easier to control the content publishing calendar. However, when your project grows bigger and more people join your project, the content calendar will help you manage the editorial workflow more productively.
Here are several content planning tips that may come in handy to you on your blog.
Make up a list of categories and update each at least once weekly. Do not feature dozens of categories on your blog. For starters, opt for 2 blog categories, which means that you will need to make 2 publications on your blog every week.
Decide on the days when you update your blog. For example, you may decide to publish updates in one category on Tuesdays and choose Thursday for the second category.
Keep your content calendar visually organized. Use colors, tags, and other attributes. You may also include notes with keyword ideas, suggested table of contents, and other data that will help you create quality content.
Work on Your Content
Content is the most essential part of every web resource. High-quality articles shared on a WordPress blog make it a source of useful information for the audience, which makes them keep coming back for more. However, all your efforts will be worth nothing unless you optimize every piece of content that you publish. Like we've already mentioned above, a thorough SEO analysis lets you choose a set of focus keywords that your article will target and which will make you more noticeable in search engines.
There is a growing trend of using the pillar-cluster model on blogs. The goal of this approach is to divide the content of your blog into pillars, which, in turn, will further develop each chosen topic using clusters. Here are some rules to keep in mind when choosing this content publishing model.
Pillar article should feature highlights from cluster posts. The pillar post can be any article, including how-to guides, tutorials, opinion pieces, research, etc.
The difference between pillar articles and other published pieces on the web is that pillars are more comprehensive and include references to cluster posts that you also publish on your site.
Pillar content is ever-green. As soon as you update your posts regularly, they will bring more value to your readers and encourages them to keep coming back for more updates.
Users and search engines love more comprehensive posts. In the perfect scenario, your article should provide a reader with all details on the chosen topic. If a user keeps on looking further for more information you didn't highlight in your piece, you didn't apply enough effort to provide all information they need. Google sees it and gives you lower rankings. To solve this issue before it happens, you need to make your piece as informative as possible.
It's also essential to make your store easy-to-read.
Writing in simple words, you grow the chances that your readers will understand you and read your piece from the beginning till the end.
To make your content more comprehensive, use short sentences and small paragraphs.
You can also improve your content's readability by using clear fonts, using capitalization where needed, and putting enough white space around your content.
You can check your article's readability using such free online tools as Grammarly and Hemingway app. They will get suggestions on how to edit your sentences for better readability.
The last but not the least important point worth mentioning here is that your articles are not only about written words. Make your content more comprehensive by means of visuals.
Opt for Clean and Clutter-Free Designs
Not only the content but also the design of your WordPress page matters. The most common mistake that bloggers and business owners make is choosing web design stuffed with all elements and features imaginable, making them look cluttered and not user-friendly. A bad web design distracts users' attention from your content and makes them leave for your web page, searching for a more usable web design. Opting for complicated web design, you face your WordPress blog's risk of ranking lower in Google and decreasing page views.
Opting for simple minimalist web design makes your content more discoverable and easier to read.
Track Page Speed
You can hardly boost WordPress site engagement if your site loads slowly. Page speed is one of the main ranking factors that make search engines like Google decide on your website's position in search results.
To optimize your WordPress site's load speeds:
Optimize images by decreasing their sizes;
Use caching;
Integrate lazy loading;
Avoid unnecessary bloat on your web page;
Split long posts into pages;
Keep post revisions to a minimum;
Use speed-optimized plugins;
Choose a lightweight theme, etc.
Always keep an eye on your WordPress site's performance. Google's PageSpeed Insights is one of the most popular free tools for checking your website's performance on desktop and mobile devices.
Bottom Line
Many factors make your audience keep coming back to your website or leave, never to come back. The tips mentioned above and strategies should help you boost WordPress site engagement. Focus on content, and do not forget about the overall usability of your web page. Opting for simple web designs and readable typography of your informative articles, you increase the chances of better WordPress site engagement.