How to Find the Best WordPress Popup Plugins
Popups are one of the most popular and effective marketing tools letting companies promote their deals, run promo campaigns, increase sales, and simply grow the subscribers' list. It's not surprising that most businesses integrate their websites with popups to increase user engagement, boost sales, or achieve any other goal they follow. There are many WordPress popup plugins available in the market today. How can you find the one that perfectly matches your business and goals? We've made up our list of the best WordPress popup plugins that should help you increase the number of customers and improve sales on your website.
How to Make the Best Use of WordPress Popup Plugins
There is a wide choice of free and premium plugins for different purposes and needs. To make the right choice of the best WordPress popup plugin for your website, pay attention to the following factors:
Does the plugin feature a collection of popup templates you can use?
How easy is it to set up and use the plugin?
Does it allow you to run different types of campaigns on your website?
Does it allow you to set up pop-up triggers? Which ones?
Does the chosen plugin support the mailing service you use?
Is there a customer support service available?
The ease of customization is one of the most important factors when you look for the best WordPress popup plugins. You can make the right choice while answering the following questions:
Who will see your popups? Do the popup settings allow you to reveal your popups to users from a selected region or only those customers who use mobile devices to reach your content? Where will it appear? Will it be a small window in the center of the screen or the whole page?
What actions should a user take to see a popup? Should they stay on a website for a set period (like 15 seconds) or hover the mouse over a particular word or section on your website?
Now that you have the answers to these essential questions let's see how to choose the best popup plugin for your project.
How to Choose the Best WordPress Popup Plugins for Your Project
Popups can bring many benefits to websites and businesses using them. However, they can also be annoying sometimes. If your popups are poorly designed or show up every time a user opens a new page on your website, they can do more bad than good for the user experience. You must be careful when choosing the best WordPress plugins to create attractive popups.
Here are several more tips for you to consider when choosing the best popup plugin for your WordPress website.
Consider using a popup plugin supporting the drag-and-drop functionality. It will significantly facilitate and speed up the process of your popups' creation.
Look at the examples of campaigns the chosen popup plugin lets you create.
Check out the supported triggers.
Use popup plugins supporting email marketing integration for maximum conversions.
How to Do Things Right with Pop-ups
Most email marketing tools are integrated with the functionality, letting you add popups to your website. However, the default designs often do not meet our expectations. That's why most businesses prefer creating custom designs that match their brand identity and can potentially appeal to the target audience.
Using a popup WordPress plugin, you can avoid most of such problems. A wide choice of popup plugins and tools enables you to add the respective functionality to your website. One more point worth considering is the speed. A popup should by no means slow down your website. Keep this in mind when analyzing the plugins available in the market and choosing the best one for creating beautiful and appealing popups.
Best WordPress Popup Plugins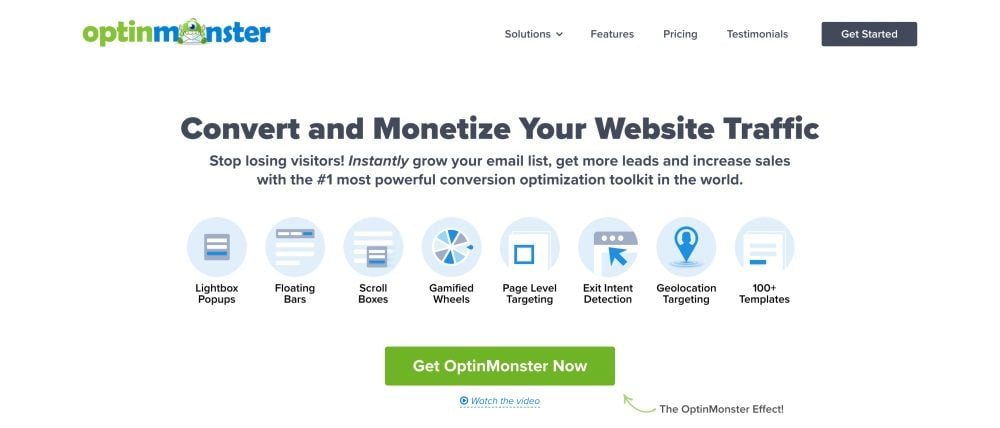 Pricing: premium plans start at $9/month (prices vary based on the number of sites where the plugin will be installed and the number of site visitors)
OptinMonster is one of the most popular WordPress popup plugins. It lets you create visually striking popups with different targeting options. There is a large selection of popup templates that you can choose from. Among the templates, you can find full-width pop-ups and small windows of various shapes. The plugin lets you customize the design of popups and set conditions for their appearance. Besides, OptinMonster enables you to set up multi-stage windows. It has many functions that help you customize the design of the popup and the conditions for its appearance. It does not use WordPress resources and doesn't slow down your website's performance.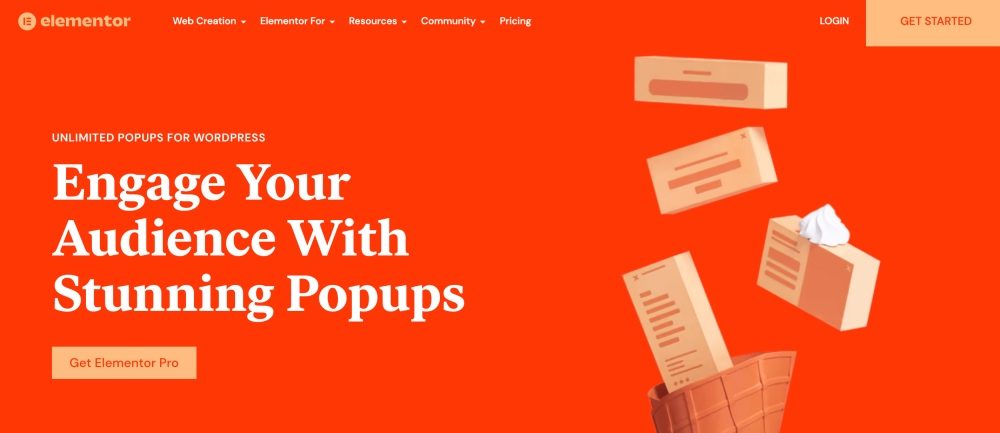 Pricing: $99 / year
One of WordPress's best drag-and-drop page builders lets you create stunning popups code-free. Elementor Pro Builder enables you to create different popups, including email subscriptions, login forms, promotions, sale banners, etc. It allows you to use multiple styles, like fly-in, slide-in, full-screen, help bar, etc. You can choose from 100+ stylish popup templates to set up your campaigns quickly. Besides, there are 100+ Elementor content widgets, which you can use to create unlimited popups for your website.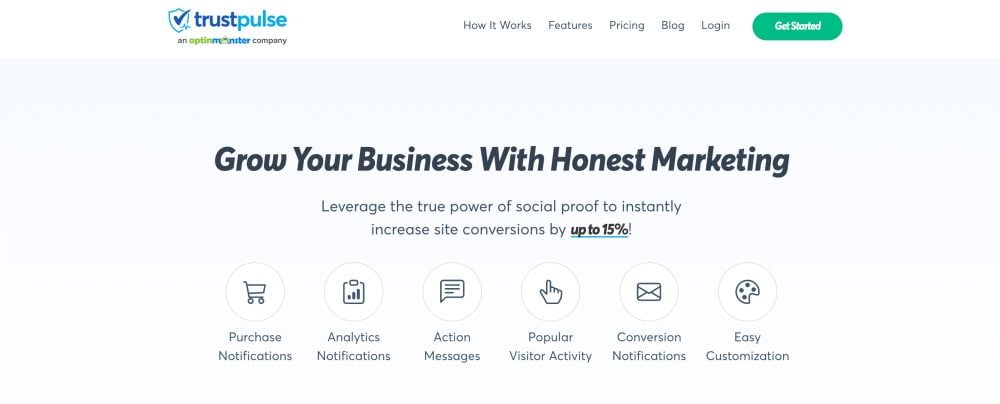 Pricing: premium plans start at $5/mo (the price varies based on the number of site visitors)
Using the TrustPulse plugin, you can create fully customizable designs for your WordPress popups. The plugin lets you use FOMO triggers and track user activity in real-time. Unlike OptinMonster and Elementor Pro, TrustPulse has limited templates. Also, there is no way to collect subscribed users' emails.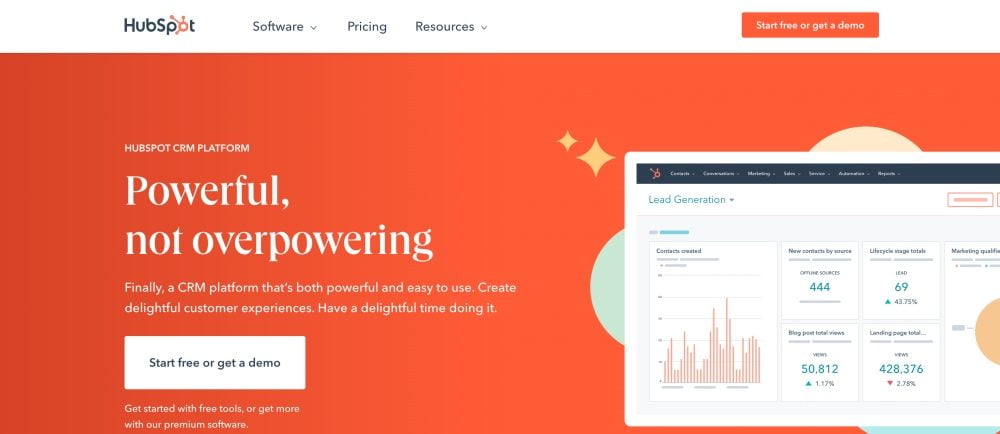 Pricing: free; you can also buy the plugin as part of the package of marketing tools at a price starting from $50
Hubspot is an easy-to-setup WordPress popup plugin, offering multiple targeting options and several design styles you can choose from. The plugin has its helpdesk and CRM. It's free, which makes it one of the most popular WordPress popup plugins in the industry. Some users have reported the plugin slowed down their website loading speed. Mind it when creating popups with its help.
Best WordPress popup Plugins FAQ
Does WordPress allow you to create popups without a plugin?

WordPress isn't integrated with the respective functionality by default. You need to use third-party plugins and services to add popups to your WordPress website.

How to find the best WordPress popup plugins for my website?

The choice of the best WordPress popup plugins mainly depends on your budget and the specific types of campaigns you'd like to run on your website. When choosing a popup plugin for WordPress, ensure it won't slow down your website and provide you with a wide choice of ready-made templates and customization options.

How to get started with WordPress popup plugins?

All WordPress popup plugins work similarly – you install and activate the plugin on your website, and you can proceed with choosing the appropriate template, design, and settings for your campaign.