Best eCommerce Payment Processing Methods & Tools for WooCommerce Websites
Online shopping is the future of retail. According to the online shopping statistics for 2023, 2.14 billion people worldwide will purchase goods online. The convenience and ease of use of eCommerce sites make them the preferred choice for many customers worldwide. Every detail matters when it comes to managing an online store. eCommerce payment processing and the checkout page, in particular, are critical elements of the eCommerce experience, as it is the final step before a customer makes a purchase. A poor checkout page can lead to high abandonment rates and lost sales. Maintaining a secure and seamless payment process is vital to improving customers' shopping experience. Here are several suggestions and tools to enhance digital payments and provide our clients with better payment processing on your WooCommerce site.
Offer Multiple Payment Options
Preferences differ when it comes to online payments. To let businesses meet their clients' requests, offering several payment options is always wise. You can increase trust and confidence in the business by showing that the company values the security and convenience of its customers. By offering various payment options, companies can demonstrate that they take the security and privacy of their customers seriously.
It can also help mitigate the fraud risk by providing customers with more secure payment options. For example, mobile payments and digital wallets typically use tokenization, which can help to protect sensitive information from being intercepted.
In addition to the above, by accepting multiple payment options, businesses can increase their reach to customers from different regions, as some payment options may be more prevalent in certain parts of the world.
Adding multiple eCommerce payment processing options is easier than you think, provided you use the right tools. WooCommerce site owners can always expand their websites' functionality with plugins. Multiple Payment Solutions for Woocommerce is the one that should help you integrate your web store with multiple payment solutions. The plugin has built-in options for Paytm (Merchant), InstaMojo, PayUMoney, and Cashfree. More eCommerce payment processing solutions are yet to be added by the developers.
There are a few different plugins that you can use to add multiple payments to WooCommerce. Feel free to check them out in one of our earlier blog posts.
Improve Payment Security
Retail businesses can improve payment security by using data encryption technology and secure payment gateways for online transactions. Address verification systems (which have been a common feature in online payments) can be counter-productive, and businesses should avoid using them. Data encryption technology protects customer information during payment, and secure payment gateways encrypt sensitive information, such as credit card numbers and expiration dates, to protect it from unauthorized access. This helps to ensure that all communication between the business and customers is secure and keeps sensitive information safe from outside parties.
WordPress security has been a topic of hot discussion on our blog. We've also made up a collection of WordPress security plugins that you can use to improve the security of your eCommerce payment processing solutions.
Simplify the Checkout Process
Retail businesses can reduce WooCommerce shopping cart abandonment and improve the payment process by streamlining the checkout process and making it as easy as possible for customers. This can be done by reducing the number of steps in the checkout process, simplifying the checkout forms and removing unnecessary fields, providing clear directions throughout the checkout process, and offering customers the option to save their payment information for future transactions. Simplifying the checkout process can help reduce the chances of customers abandoning their orders, improve customer satisfaction and make it easier for customers to complete subsequent purchases.
WooCommerce one-page checkout is one of those handy extensions helping retailers to create a streamlined checkout process by displaying both product selection and checkout forms on a single page. This eliminates the need for customers to navigate to different pages to complete their purchases and allows them to add or remove products from their cart and complete payment without leaving the page. It also allows retailers to display checkout fields on a single product's page or to add the field to custom landing pages for unique promotions. This feature can help improve the customer experience by reducing the steps and waiting times required to complete a purchase. It can also help boost conversions by making it easier for customers to complete their purchases.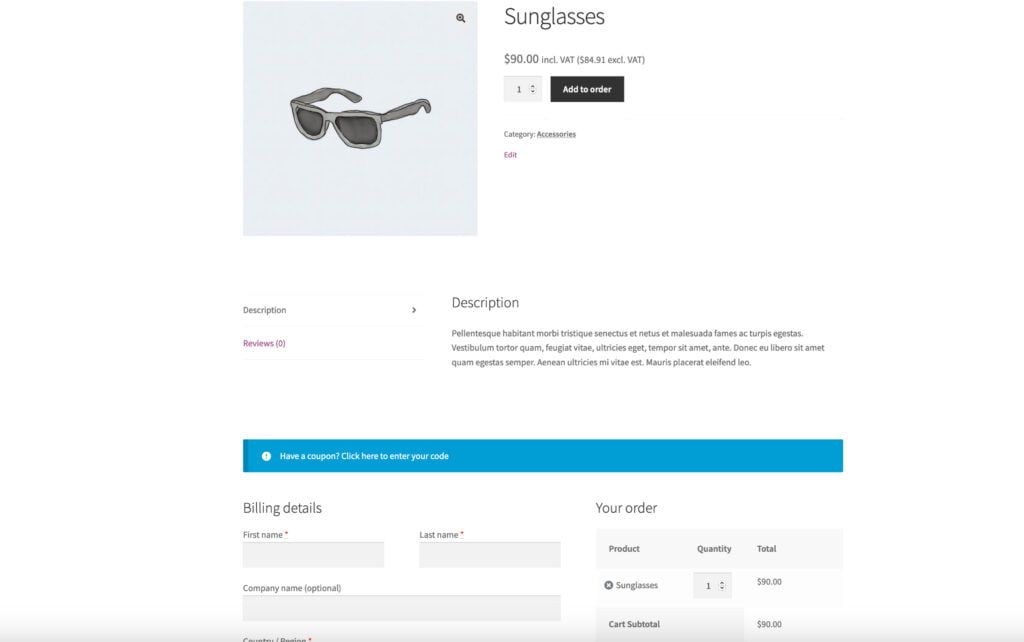 Provide Payment Insights
Payment insight tools allow businesses to provide customers with in-depth information about the security of their payments, give customers peace of mind that their payments are being handled securely, and help them manage their finances. It can also give businesses valuable insight into customer behavior and spending habits. This information can be used to develop strategies for improving the customer experience and increasing sales. Giving customers insights into their payments can be a great way to build trust and loyalty. It can also help businesses improve their security measures to protect customer data and prevent fraud. It is a way to show transparency and increase customers' trust in their payment process.
There are several payment insight tools that can help secure the checkout process for a WooCommerce store. Some popular options include:
These tools are great an can help prevent fraud. Still, they are not foolproof and it's recommended to have a multi-layered approach to security.
Monitor Suspicious Activity
Retail businesses should proactively monitor suspicious activity to reduce the chances of fraud and protect customers' financial data. This includes monitoring customer accounts for unusual or unauthorized transactions and taking action when necessary. Businesses need to have clear policies and procedures for responding to suspicious activity, such as requiring a higher level of authentication for specific purchases or freezing accounts that appear to be compromised. This can help prevent fraud by identifying and stopping it early on. Businesses should also have a system for reporting suspicious activity to the appropriate authorities and for providing customers with information on what steps they can take to protect their accounts.
WooCommerce Anti-Fraud is one of the most popular extensions for WooCommerce online stores, allowing retailers to detect fraudulent transactions and prevent them from happening on your website.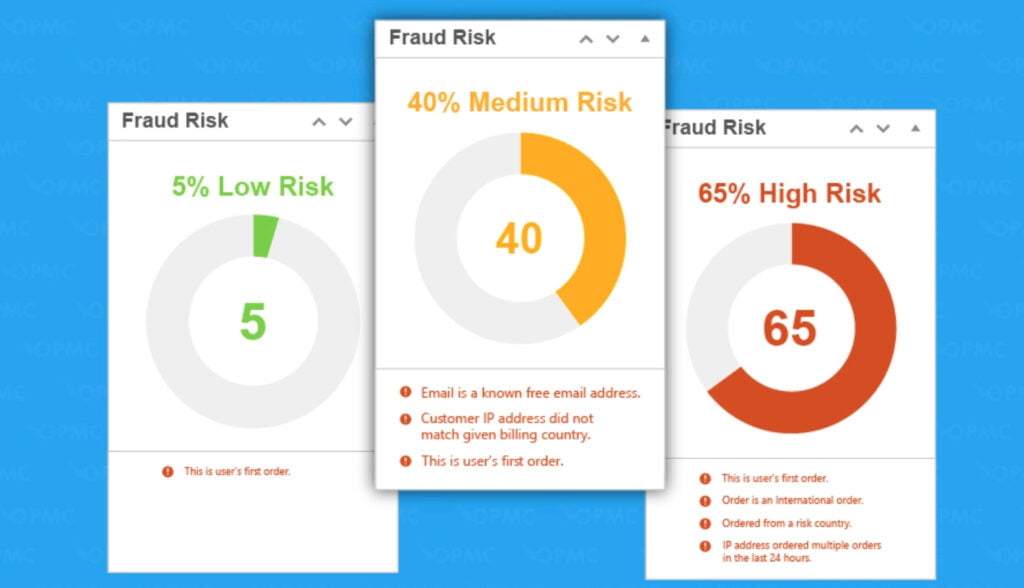 Improve the Payment Page's Design
The design of the payment page can play a crucial role in creating a sense of trust and security for customers. It's important to consider the overall design and user experience of the payment page, as it can have a significant impact on customer trust and ultimately the conversion rate.
A well-designed WooCommerce payment page should be easy to use and look professional. It's recommended to make CTAs clear and outstanding. Write a conside copy and take care of featuring high-quality images on the paymemt page. It will significantly enhance its usability and make the overall checkout process more transparent if you add a progress bar to the payment page. Thus, customers can see a visual indicator that reveals how many steps they should take to complete the checkout process on your site.
Applying extra effort to designing a striking WooCommerce payment page can help businesses make the payment process more enjoyable for customers and install trust in their brand. If you need expert help in creating a striking design of the payment page or need any other help with the management of your WooCommerce site, the IT Monks team is always willing to help! Check out our services and feel free to schedule a call to discuss your project's details.