How to Add WordPress Star Rating in Elementor & With a Plugin
WordPress star rating is an important instrument that can influence customers' opinions.
Whether you're looking for the best restaurant in your area, a hotel to stay in during your vacation, a reliable car dealership company, etc., the star rating of a particular product or service is important in your decision-making. If you look forward to helping people find the best deals on your website, using a WordPress star rating is a wise decision.
Let's see how to add a WordPress star rating to your website using Elementor widgets and dedicated WordPress plugins.
Why Are WordPress Star Ratings So Important?
88% of online consumers trust ratings, with 9 out of 10 users reading reviews and checking ratings on websites before buying something (as per BrightLocal study). After reading user reviews and looking through WordPress star ratings, consumers and website visitors can learn a lot of important information. Integrating your website with dedicated functionality lets people feel more confident about your products or services' quality and benefits.
Integrating your website with a WordPress star rating lets you close the distance between your consumer and brand. It can help your customers decide whether to purchase the selected products or look for more reputable alternatives. By adding star ratings to the website can build trust with customers. Users can start interacting with your website by adding ratings to the deals they bought from you.
WordPress star rating lets you obtain important feedback about your business. More importantly, you can learn if your offers meet consumers' expectations and whether you should make an extra effort to optimize your website and what you sell.
WordPress Star Rating and SERPs
Google uses an algorithm and an average to determine how many stars should be displayed next to a product or web page in search results. It works this way. When users search for something in Google, they see a standard blue link with a star rating featured on rich snippets, ads, recipe cards, product reviews, app store results, etc.
Although Google does not factor star ratings or user reviews into web search rankings, it is obvious that star ratings matter a lot for local search results. According to Google's John Mueller, "Google review count and review score factor into local search ranking. More reviews and positive ratings can improve your business's local ranking."
Even though WordPress star rating is not the key factor that influences your website's organic search, it helps you improve your local search positions, making your website appear more credible in the eyes of potential customers.
How to Add WordPress Star Rating in Elementor
Elementor Pro features the Star Rating widget, which allows you to display author-assigned ratings within your website's content. The intuitive and advanced customization options allow you to bring a fully personalized style to your WordPress star rating. More specifically, you can set up the size, color, typography, and alignment options.
Best WordPress Review & Star Rating Plugins
Before we jump into the best WordPress star rating list and review plugins, let's consider the main features all such extensions should possess regardless of what business they serve.
WordPress star rating and review plugins should feature:
stars or percentages or any other rating system;
ability to approve/disapprove reviews by the site's admin;
filtering options to find positive/negative reviews;
widgets, shortcodes or other options for displaying star ratings in different places on the website;
easy-to-use admin dashboard to find all necessary details about reviews.
With that said, here's a list of our top recommended WordPress star rating plugins. ​​

The Review Schema markup lets you display user reviews, star ratings, and other details, enabling Google to display this information in rich snippets. The plugin lets you display images, descriptions, and more details so your website will look more professional in search results.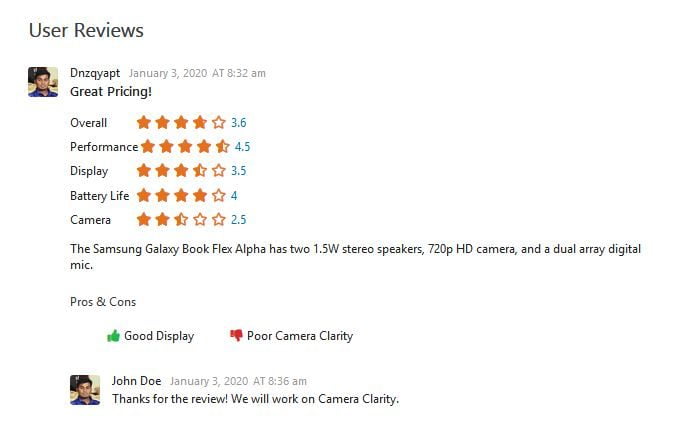 The plugin welcomes users to include star ratings and reviews to any WordPress post, page, and other custom types of content published on your website. Consumers can use multiple criteria ratings and provide an overall score for individual criteria of a product/service. Besides, this WordPress star rating plugin contains premium add-ons for review listings, photo reviews, comparison tables, and more. More importantly, the plugin is integrated with a review schema to display your website's product pages in Google search results.
This Gutenberg blocks plugin has two rating blocks – Review and Star Rating. You can add a review box to your WordPress posts and pages using the review block. The star rating block lets you add simple star ratings to your posts and pages. On top of that, the plugin is schema-enabled. The Ultimate Blocks plugin is speed-optimized, making all blocks seamlessly load on all devices.
There are both free and paid versions of the plugin available. It's a fully customizable WordPress star rating plugin that enables editors to feature product reviews and rating boxes on any website page or post. You can add individual ratings, product rating scores, pros and cons, and other elements to any selected page or post by simply using a shortcode.
In addition to the star rating functionality, the plugin lets users share their thoughts about products or services in reviews. User-generated content makes your website more SEO-friendly and lets you significantly boost user engagement.

The plugin feature lite and pro versions. It lets you gather reviews and star ratings directly on your website. If you choose a lite version, it won't allow photos to attach photos to their reviews. The lite version will enable them to submit reviews with a 1-5 star rating.
The plugin features a usable settings page, enabling you to manage how reviews are collected and displayed on your website. The Site Reviews plugin displays reviews at the default feature. However, you can customize how the reviews are displayed, with one or two top reviews highlighted at the top of the list.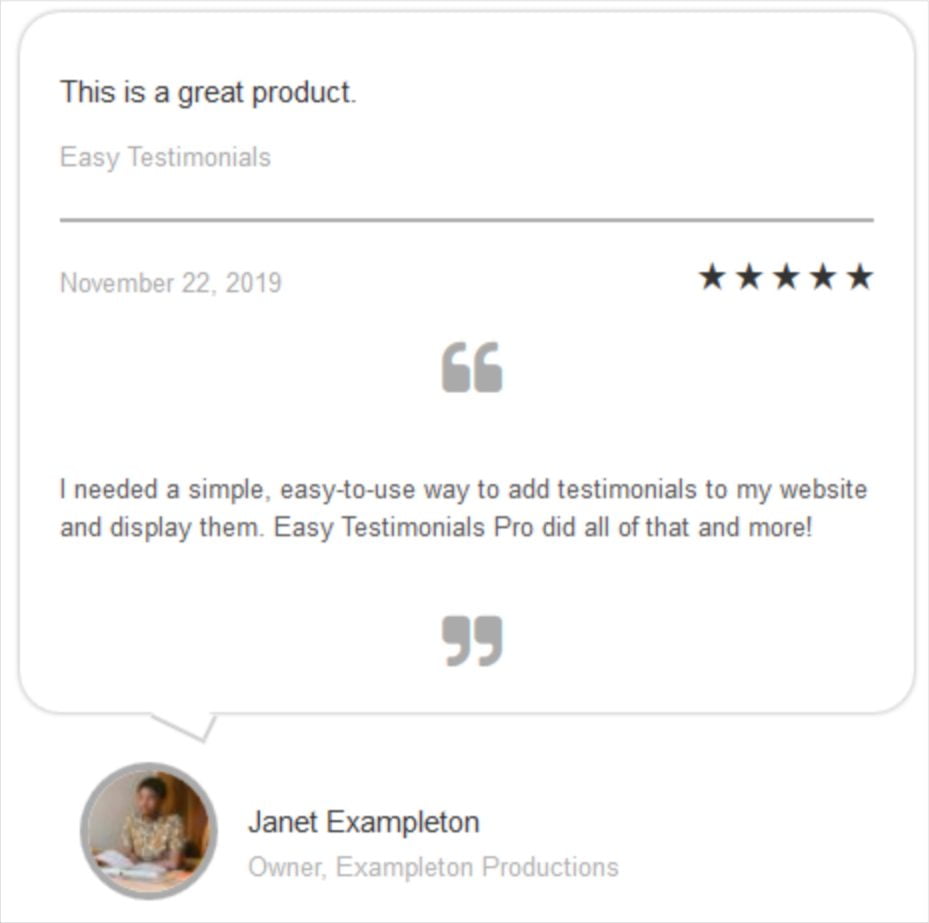 It's one of the most popular WordPress testimonials plugins, featuring full compatibility with the Gutenberg Editor and WordPress 5. It offers many customization options, letting users add photos to their reviews. This way, users' custom pictures will be displayed next to user reviews in search results.
The plugin features lite and pro versions. The pro version offers a wider selection of customization options, template styles, fonts, etc.
The importance of a 1-5 WordPress star rating should not be underestimated. It lets you earn trust from your potential clients, improve your local search ranking, attract more customers, and boost conversions. Unleash the full power of WordPress star ratings and reviews on your website by using a dedicated Elementor widget or adding the respected functionality using the best WordPress star rating plugins.