Choosing Best WooCommerce CRM for your Web Store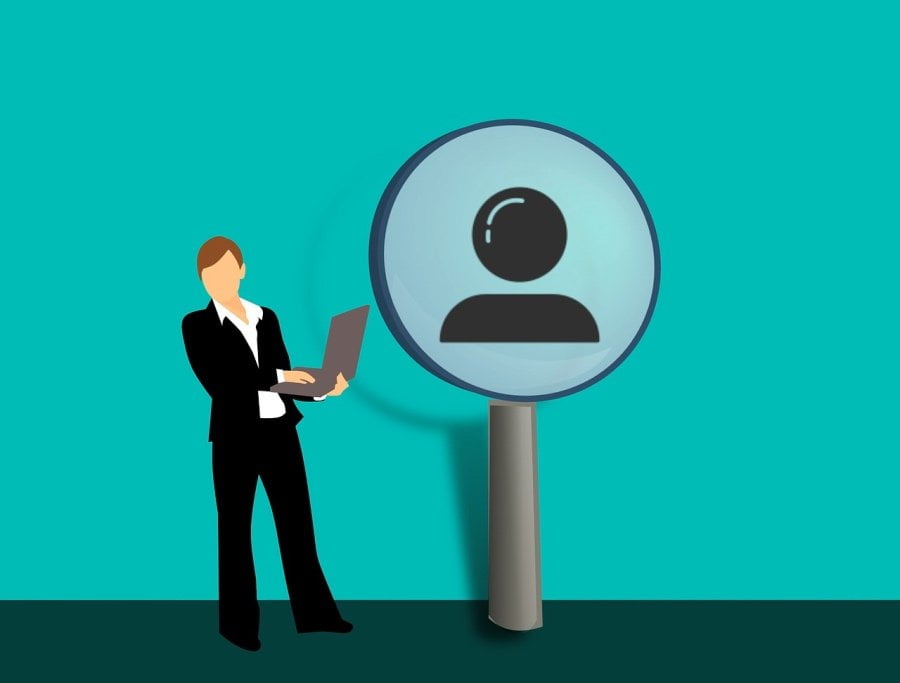 Different types of customer relationship management software (CRM) are suited for businesses of all shapes and sizes. It's not a problem to find a CRM that works well for a startup or a small business project or come up with the best option for a company with millions of contacts. More importantly, the best WooCommerce CRM can work for all types of eCommerce businesses where customers come to websites to purchase products and get support whenever they need it.
If you run an eCommerce project, it's essential to provide your customers with the best online shopping experience that you can only think of. Using WooCommerce CRM, you can better communicate with your clients and deliver a better online shopping experience to each of them.
---
Reasons to Use WooCommerce CRM
One of the top reasons why you need WooCommerce CRM is that you need to synchronize your WooCommerce plugin with your regular CRM, thus you can ensure that your customers' information is added to the CRM. Using WooCommerce CRM, you keep an eye on all the required details on your web store and customers in a single dashboard, which lets you:
Better track customers behavior while keeping an eye on the stats about every client and how much revenue they bring to your business;
Manage transactions;
Check what specific orders every client has ever placed;
Deliver better customer support;
Keep records of WooCommerce users separate from WooCommerce customers;
Lead management, etc.
Best WooCommerce CRM Solutions
With that said, let's take a look at the top-recommended CRM solutions for your WooCommerce website.
Price: free trial available, plans start at $119/mo
Metrilo is one of the best CRMs that are explicitly made for WooCommerce purposes. It's intended to let you manage WooCommerce stats smoothly, without any painful third-party integrations. Whatever Metrilo plan you opt for, you may feel confident that there are no limits in the number of users, emails, and traffic, and data related to your eCommerce site.
The WooCommerce CRM is basically a combination of WooCommerce and CRM, which lets you control all your marketing materials in a single place. Metrilo smoothly integrated into WooCommerce. However, you may feel free to use it with other popular eCommerce solutions, like Magento and Shopify.
If you wish, you may go premium with the following plans:
Essential Plan ($119/mo) – featuring eCommerce analytics and dashboard;
Pro Plan ($199), featuring the options included in the Essential plan, plus customer database with individual profiles, retention analysis, activity live view;
Premium Plan ($299), delivering all available in the Pro plan, plus email and customer feedback.
Price: $199 one-time fee
Next comes a plugin that adds Salesforce to WooCommerce. To get this WooCommerce CRM, you need to pay a one-time fee of $199. You may also sign up for extra support periods, which will cost you additional fees. Just in case you cannot install the plugin by yourself, the installation services are not free, either.
Once installed on your website, the plugin syncs all WooCommerce products and customers with Salesforce. You also get many extra features that include B2B and B2C concept, real-time synchronization, manual field mapping, bi-directional sync, and more. To the biggest degree, the CRM syncs all of your items in real-time. Whenever needed, you may disable the real-time order synchronization.
Price: free and premium plans starting at $11/mo
The main idea behind this WooCommerce CRM is to keep things simple, while letting developers and entrepreneurs access plenty of add-ons and tools that deliver better customer relationships. Unlike other CRMs that you can come across with, Jetpack CRM isn't bloated or too complicated. Even a newbie can handle it without much effort.
Jetpack CRM is an economical and robust software that you may download for free on the official website. The basic installation is free and easy to handle. If you wish to upgrade, you may install additional strong extensions, like MailChimp, Contact Form 7, Stripe, Gravity Forms, Envato sales history, customer support tickets, etc. The cost of premium extensions varies from as low as $29/year to more expensive solutions priced at $129/year.
If you decide to stick to the free version of this WooCommerce CRM, you will get many useful features for your eCommerce business. This includes the options to manage and generate new leads, send out quotes, and manage many other tasks that let you deliver a better online shopping experience to your audience.
Price: free
WP-CRM System is a multilingual WordPress CRM plugin available in English, Spanish, Polish, and Russian languages. Although it's available for free download, connecting the plugin with WooCommerce using a premium WooCommerce connect extension will cost you $199.
You can further extend the CRM's functionality by means of premium extensions that will help you achieve better communication within your team and deliver better online shopping experience to your customers. It includes extensions like Slack notification, ZenDesk, custom field, invoicing, syncing with your MailChimp list, etc.
Price: free plan, premium plans start at $8.99/mo
Agile CRM is one of the most powerful CRMs on the market, which you may try at no cost. It's compatible with all popular eCommerce solutions, Most importantly, it has a separate version for WooCommerce, which includes many handy features to track and manage web engagement, customer interactions, intelligent workflows, etc.
The service is available for free and premium access. Choosing a free plan, please mind that you will have a limit of up to 10 users. It's a better choice for startups and small business projects. If you need more, then the following premium plans will be better options for you:
Starter plan ($8.99/mo), featuring email campaigns, web engagement, landing page builder, contact level analytics, form builder, marketing automation, social monitoring, etc.
Regular plan ($29.99/mo), including helpdesk, views, activities, reports, canned responses, etc.
Enterprise ($47.00/mo), which delivers 50+ Plugins/Integrations, Email & Phone Support, Google/Shopify/Stripe Sync, Chrome Extension, and Basic & Email Reports.
Price: free 14-day trial available, premium plans start at $79/mo
The service is available for premium access only. It's created focusing on sales, contacts management, simplified email marketing, and taking better control of your eCommerce efforts.
Depending on your revenue goals, Ninjodo offers three pricing plans, namely:
Growth – for those who have the $100K revenue goal. The plan includes such features as simple forms, workflows, & cart pages
Automation – $300K – $500K revenue goals. Includes advanced forms and automated workflows.
Scale – $1million+ revenue goal. The plan contains advanced forms, workflows, & cart pages.
Price: free trial available, premium plans start at $14 and grow depending on the number of contacts that you have in the email list
Here comes one more solution that features built-in technology for integrating with WooCommerce. It's the ultimate choice for everyone who's looking for a brand new CRM that will be compatible with their WooCommerce stores. The plugin supports all types of companies, beginning from startups and ending with large corporate projects.
The plugin adds a wide range of features to your web store, including a Helpdesk module, affiliate tracking, basic email marketing, etc. You may also use beautiful landing pages that link from your ads. SMS marketing will come in handy to you if you look forward to sending text messages to your customers with notifications about your promotions.
Price: free
The WooCommerce CRM plugin is free to use, though WooCommerce premium integration will cost you $99. WP ERP combines features that will appeal to both small business projects and large enterprises. It lets you sync your WooCommerce order details and customer data with the CRM plugin to let your CRM agent track your sales performance.
There is no limit on anything. The plugin consists of the CRM functionality module along with the HRM and Accounting solutions.
Price: free trial available, premium plans start at $24/mo
ReadyCloud is a cross-channel eCommerce CRM solution, which includes all the features that online retailers may need to deliver an improved online shopping experience to their customers and establish better communication with the audience. It features customer order timelines complete with shipping and returns details. You also get access to tracking numbers, notes, email marketing integrations, shipping profitability reports. And other details.
The plugin communicates with your WooCommerce site through the API code, so there are no additional plugins to install on your site. It's regularly updated, with new features being released monthly.
Wrapping Up
There are many WooCommerce CRM solutions available in the market, but how can you pick the best WooCommerce CRM that will be a perfect fit for your eCommerce site? Narrow down the list of the CRMs based on the features that you'd like to add to your web store. The price factor is important as well. As you could have noticed, there are many free WooCommerce CRM plugins available. Many of them also feature premium versions that extend the basic functionality with more tools and features that should be used for better marketing of eCommerce projects.