14 Best WooCommerce Payment Gateway Plugins
WooCommerce is undoubtedly one of the best eCommerce solutions that let you sell physical and digital products, and even subscriptions. It lets you present unlimited types of products and drive sales in the online community. But for many WooCommerce advantages, the platform offers a limited number of default payment methods. Luckily, you can provide your customers with additional checkout options by means of the best WooCommerce payment gateway plugins reviewed in this post.
Whatever payment method you'd like to add to your WooCommerce site, you can always find a plugin that is perfectly suited for this purpose. Using the right payment method, you can drive more sales on your web store and deliver a more enjoyable online shopping experience to the people who decide to order from you. If people find it difficult to buy from you, they are going to abandon their shopping carts, which will drive to no sales on your side.
What is a Payment Gateway
A payment gateway is a web-based program that lets you accept and process payments from credit and debit cards. It's an indispensable tool that should be available on all eCommerce sites. Some people prefer to pay for their purchases the moment they place an order on your site. Some others will choose to pay for the ordered items the moment the parcels are delivered to them. Tastes differ and WooCommerce site owners should make every client comfortable while making online purchases.
What Payment Methods Should You Choose?
When you start looking for the best WooCommerce payment gateway plugins for your site, you should keep in mind that there are two gateway types available:
Direct gateway handles payments right on your site, without making your clients leave for external web resources.
Redirect gateway that makes your customer leave your website to complete a payment on an external web resource. As a rule, customers are redirected to the sites of companies that manage gateways.
Which type to choose? Redirection payment is one of the most popular payment methods integrated into millions of websites worldwide. Though it makes a client leave your website, you can rest assured that your clients' personal data won't be stolen in case your web store is hacked.
Direct gateways make your website look more professional. It lets you build trust with your audience and rest assured their sensitive data won't leak to third-party websites. However, opting for the direct gateway you need to ensure your site's security is up-to-date.
While choosing the best payment methods for your website, you need to consider your customers' country of origin. It's vital to analyze your audience and make them comfortable to buy from you. If they do not find payment methods that are supported in their country, you face the risk to see a drop in sales. The best approach would be mixing different payment methods on your site. While some customers may feel comfortable with one payment method, another group of users would prefer another way of paying for their orders. Anyway, the choice of the best WooCommerce payment gateways depends on the people who buy from you. Use analytics to get a better understanding about your audience. It will help you choose the best payment gateways.
Best WooCommerce Payment Gateway Plugins
The choice is vast and impressive. Let's take a closer look at the best WooCommerce payment gateway plugins that serve the most trusted companies and will help you make your business more professional and reliable.

Braintree For WooCommerce is absolutely free to use and fully SAQ A PCI Compliant. With this plugin installed in your website, you provide your customers with the options to pay with credit card, PayPal, Google Pay and even ApplePay. Your customers also have the option to save their payment details for an easier shopping experience. There's a transaction fee of 2.9% plus 30 cents, although, your first $50,000 is free.
Features:
Google Pay
Apple Pay
PayPal, PayPal Pay Later, PayPal Credit
Venmo
Credit Cards
3D Secure 2.0 & 1.0
iDEAL, P24, SEPA, WeChat, Giropay, & more
SAQ A PCI Compliant
Beautifully designed forms
Create your own custom form
Integrates with Woocommerce, etc.

If you'd like to integrate your website with payment tools using cryptocurrency, you can take advantage of using the Cryptoniq WordPress payment gateway plugin. It's the best choice for business organizations that make business deals of larger amounts. It currently supports 4 cryptocurrencies – including Bitcoin, Etherum, LiteCoin & Doge. There are no third-party services or transaction fees included.
Features:
Powerful admin panel
Calculated prices for products
4 cryptocurrencies support
Decentralized Payment Method
Comfortable & responsive payment box

If your customers prefer Amazon Pay as their favorite payment method, the ELEX Amazon Pay will be especially useful for your WooCommerce store. It's a premium Amazon payment gateway plugin that lets you customize your checkout page by adding the Amazon Pay checkout button, banners, and many more. It also lets you initiate partial or full refunds. The plugin makes the checkout smoother, with minimum clicks. After a customer finishes the checkout, the plugin redirects them back to your store.
Features:
Customers stay on your site during the checkout process.
Responsive payment widget.
Orders are passed to Amazon Pay.
You are covered by Amazon Pay' fraud protection.

The plugin lets you seamlessly integrate your web store with Authorize.net, which is a popular solution among businesses worldwide. It includes plenty of features to accept all major credit cards and debit cards, handls refunds, subscriptions and pre-orders.
The plugin is fully compatible with MasterCard, Visa, American Express, Discover, JCB, and Diners Club. It also lets your customers complete payments with eCheck. It includes plenty of customization options, which make it easier for you to add a fully personalized look and feel to your checkout page.
The plugin also lets you manage refunds and cancellations quite easily. It will also work well for subscription-based businesses while letting you accept recurring payments, thus facilitating the checkout process for your regular customers.
Features:
Secured Transactions with Advanced Integration Method
Seamless Checkout with Major Credit & Debit Cards
Easy eCheck Payments
A Dashboard to Analyse Your Payment Transactions
Full and Partial Refunds
Supports WooCommerce Subscriptions
Customize Checkout Page
Save Card Information

Fondy is a free payment gateway plugin that makes it easy to accept payments in 120 countries. Once you get the plugin installed on your site, you provide users with options to pay with Visa, Mastercard, Maestro, PayPal, Swift, direct debit, cash on delivery and more in more than 100+ currencies. The plugin lets you add branding to your merchant portal and achieve the maximum level of security on your eCommerce site with three levels of anti-fraud protection, SSL/TLS encryption, 3D Secure technology.
Features:
Accept payments in 100+ currencies;
Supports a wide range of payment methods;
Support for recurring payments;
Features a holding system and tokenization;
You can create users with different access rights to the personal account;
Support for integration with online cash registers (for the region of Russia).

Using the Mollie Payments plugin, you can integrate your WooCommerce site with many major payment methods. It lets you accept credit cards,debit cards, local and international payment methods as well as "pay after delivery" options. Just install and configure the plugin to start accepting payments. It also works smoothly with multisite and is WPML compatible.
Features:
Compatible with WooCommerce Subscriptions for recurring payments (credit card, iDEAL, SEPA Direct Debit and more);
Transparent pricing. No startup fees, no monthly fees, and no gateway fees. No hidden fees, period;
Edit the order, title and description of every payment method in WooCommerce checkout;
Support for full and partial payment refunds (WooCommerce 2.2+);
Configurable pay outs: daily, weekly, monthly – whatever you prefer;
Powerful dashboard on mollie.com to easily keep track of your payments, etc.

It goes without saying that Paypal is one of the most widely used and trusted payment processors worldwide, so your customers are likely to often use it on your web store. Using this plugin, you add In-Context Checkout that makes use of a modal window (on PayPal's servers). It's a redirect gateway plugin, but it will take your customers back to your site right after they complete the checkout.
PeachPay is a free WooCommerce payment gateway plugin that seamlessly integrates with your online store. It lets you accept payments via Stripe, which offers many payment options at checkout. The plugin makes it easy to complete an order with just one click. Once the customer provides all the needed details about shipping details and personal information, the progin makes it easy to process the payment immediately.

The plugin will be especially useful to those business owners who also maintain a physical storefront. It synchronizes inventory between your online WooCommerce store and the Square POS. The plugin features a clean and user-friendly interface, which lets you easily add the add-on to your site. Square handles all customer payment data.
Features:
WooCommerce Subscriptions & WooCommerce Pre-Orders support
Allow customers to save payment methods and use them at checkout
Use an enhanced payment form with automatic formatting, mobile-friendly inputs, and retina card icons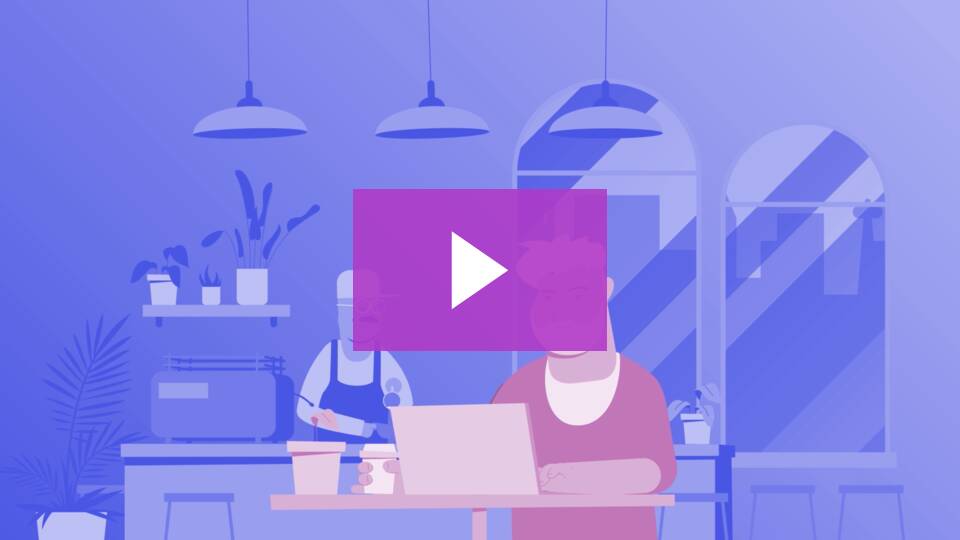 Stripe for WooCommerce is free to use. It's one of the most popular payment gateways letting you handle recurring payments and process refunds automatically. Stripe processes all major credit and debit cards used locally and globally. Plus, it accepts Apple Pay, Google Pay and other popular virtual wallets. Stripe lets customers save their payment details, thus making it faster to make payments in the future. It will work well on small ecommerce shops and large marketplaces.
Features:
Credit Cards
Google Pay
Apple Pay
ACH Payments
3DS 2.0
Local Payment Methods
WooCommerce Subscriptions
WooCommerce Pre-Orders

By means of this plugin, you get a completely integrated ordering experience between WooCommerce and US EPay. It lets you accept transactions from all over the world. There are powerful features for payments, subscriptions, saved payment methods, refunds and more. Your customers can complete orders in their local currency thanks to the multi-currency support.
Features:
Usaepay Secure Credit Card Processing
Process Usaepay Subscriptions
Pay via Usaepay Saved Cards
Usaepay Refund via Dashboard

With this WooCommerce payment gateway plugin installed on your site, your customers can make instant payments using Pesapal. By default, this is set to your client's country's currency, but users may change it for any other option. It is compatible with eWallet: M-Pesa, Airtel Money, mVisa. This makes it available to popular African countries, such as Kenya, Uganda, Zambia, Zimbabwe, Rwanda, Tanzania and Malawi.
Features:
Easy installation
Accept payments through e-wallet and mobile wallet such as M-Pesa, Airtel Money, mVisa etc.
Supported countries: Kenya, Uganda, Zambia, Zimbabwe, Rwanda, Tanzania, Malawi

It's a premium WooCommerce gateway plugin that lets customers checkout with Visa, Mastercard, Amex, JCB and even Diners or debit cards.To start using this plugin, you need to have a Worldpay account, because all payments are managed and processed via their servers. Once a customer's order is validated, he or she is redirected to a confirmation page on your site. Installation and setup are simple and fast.

WP SmartPay lets you accept almost any payment method – Visa, Discover, Apple Pay, wire transfers, etc. It's a great choice for selling eBooks, Music, Games, Graphics, Photos & Videos on your site. It also makes it easy to manage your store taxes since it collects and remits your sales tax.
Features:
Accept one time and recurring payments
Boost conversions with a seamless checkout process
Add custom coupon codes to enhance your store
Mobile-friendly
Supports more than 20+ currencies and 11+ languages
What is the Best WooCommerce Payment Gateway?
WooCommerce payment gateway plugins let you process online transactions on your site. Different add-ons provide you with different features. The choice of the best solution mainly depends on your audience, the type of business that you run, and the payment gateways that work best for your brand. Providing your clients with the freedom of choice of payment methods is a great way to increase your site's usability and boost the overall revenue. Is that a free or premium WooCommerce gateway plugin that fits you the most? Feel free to choose any option from the list above.