WordPress vs Squarespace: Choosing the Right Platform for Your Website
When building a website, choosing the right platform is crucial. Two popular options that often come up in discussions are WordPress and Squarespace. Both have their strengths and weaknesses; in this article, we will compare them to help you make an informed decision. Whether you are a blogger, business owner, or aspiring website creator, understanding WordPress vs Squarespace differences can save you time, effort, and frustration. So let's dive in and explore the features, flexibility, ease of use, customization options, and more to determine which platform is the better fit for you.
Ease of Use and Flexibility
WordPress is a powerful and highly customizable content management system (CMS) that offers immense flexibility. With thousands of themes and plugins available, WordPress allows you to create virtually any type of website. From simple blogs to complex eCommerce sites, WordPress can handle it all. However, the level of customization and flexibility comes with a learning curve. WordPress requires more technical knowledge and can be overwhelming for beginners.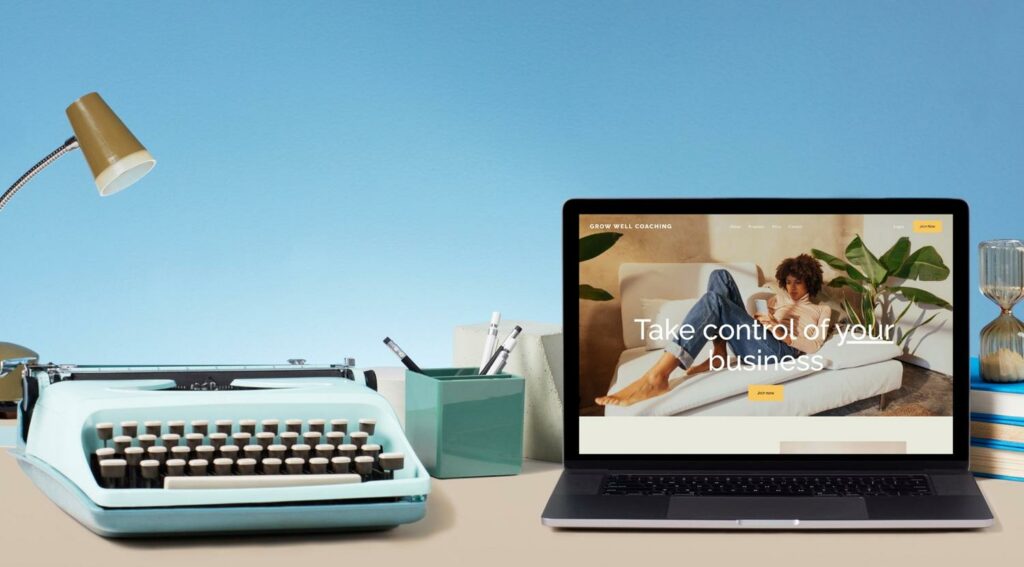 Squarespace, on the other hand, is a user-friendly website builder that offers simplicity and elegance. It provides a drag-and-drop interface, making it incredibly easy to create visually stunning websites. Squarespace offers a curated selection of modern templates, each with a clean and polished design. While it may not have the extensive customization options of WordPress, it makes up for it with its user-friendly approach and intuitive interface.
Design and Templates
WordPress offers an extensive library of free and premium themes, catering to a wide range of industries and website types. These themes provide a foundation for your website's design, allowing you to customize the layout, colors, fonts, and more. The flexibility of WordPress themes means you can create a unique and personalized website that aligns with your brand identity. However, the vast number of options can be overwhelming, and finding the perfect theme may require time and effort.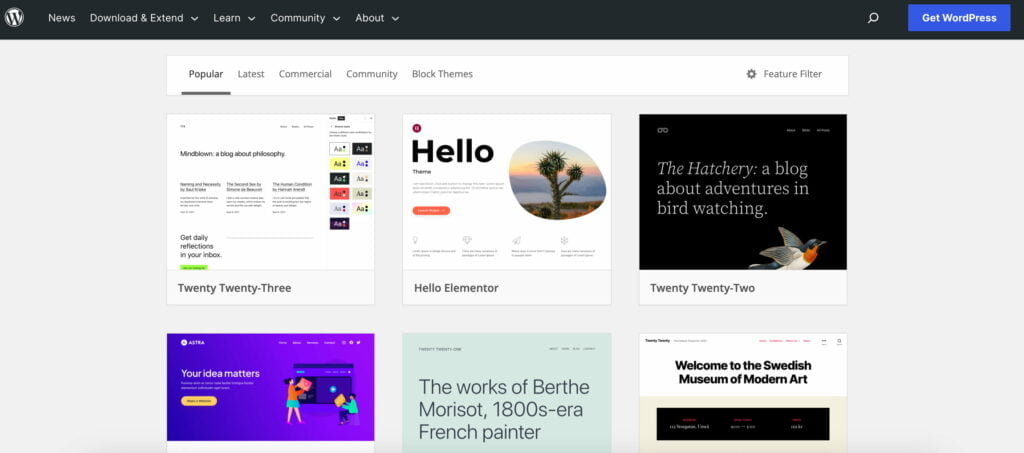 Squarespace focuses on delivering beautiful, modern, and mobile-responsive templates. It offers a smaller selection than WordPress but ensures that each template is well-crafted and visually appealing. The templates are designed to be easily customizable, allowing you to add your content and images effortlessly. Squarespace strongly emphasizes aesthetics and provides a cohesive and polished look across all templates.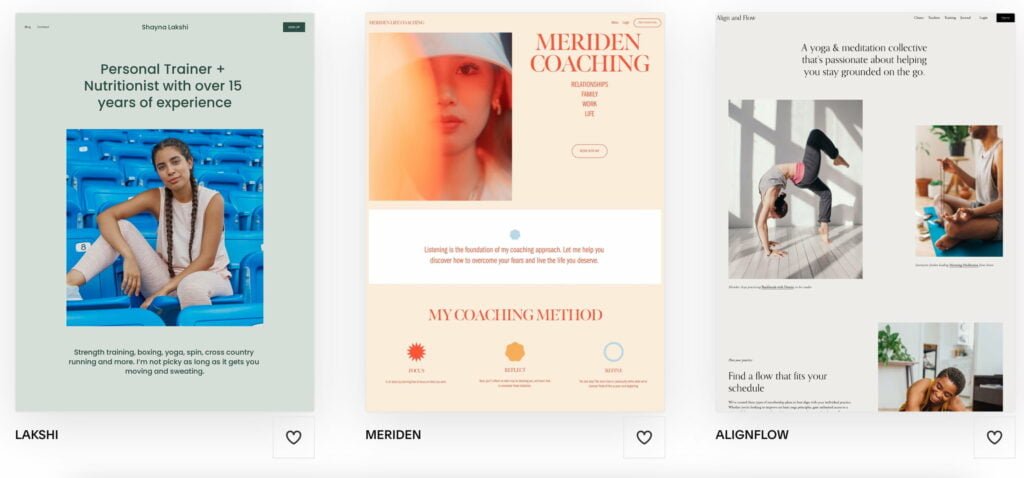 SEO-Friendliness
WordPress is renowned for its SEO capabilities. You can optimize your website's on-page elements, meta tags, XML sitemaps, and more with numerous SEO plugins, such as Yoast SEO and Rank Math. Additionally, WordPress allows you to create SEO-friendly URLs, customize your permalink structure, and optimize your images. The wealth of SEO plugins and tools makes WordPress a popular choice for those looking to improve their website's visibility in search engine results.
Squarespace also offers built-in SEO features, although it may provide a different level of control and customization than WordPress. It automatically generates SEO-friendly URLs and allows you to customize meta descriptions, titles, and image alt tags. While Squarespace does cover the basics of SEO, some advanced optimization techniques may require additional workarounds or plugins.
eCommerce Capabilities
WordPress, combined with the WooCommerce plugin, is a powerhouse for eCommerce websites. WooCommerce is a widely used and feature-rich plugin allowing you to create online stores easily. It offers comprehensive tools for managing products, inventory, payments, and shipping. With numerous extensions available, you can extend the functionality of your eCommerce site to suit your specific needs. WordPress's versatility and the robustness of WooCommerce make it a popular choice for online businesses.
Squarespace has integrated Commerce functionality, providing an all-in-one solution for creating online stores. It offers a range of eCommerce templates, secure payment gateways, inventory management, and order processing features. Squarespace's eCommerce capabilities are user-friendly and intuitive, making it suitable for small to medium-sized businesses or individuals looking to sell products online. However, it may need more advanced features and scalability of WordPress and WooCommerce.
Is Squarespace better than WordPress?
In conclusion, WordPress and Squarespace have unique advantages and cater to different user preferences. WordPress is a highly customizable platform suitable for those seeking maximum flexibility, extensive plugin options, and advanced customization possibilities. On the other hand, Squarespace offers a simpler, elegant, and user-friendly approach with visually stunning templates and built-in features.
When choosing between WordPress and Squarespace, consider your specific needs, technical expertise, desired level of customization, and long-term goals. It's essential to weigh each platform's pros and cons and determine which aligns best with your vision and requirements.
FAQs
Can I switch from Squarespace to WordPress without losing my content?
Yes, it is possible to migrate your content from Squarespace to WordPress. However, the process may require technical expertise or assistance from a professional.
Are there limitations on the number of pages I can create with WordPress or Squarespace?
Both WordPress and Squarespace allow you to create an unlimited number of pages for your website. The only limitation may be the storage or hosting plan you choose.
Can I use WordPress or Squarespace for a multilingual website?
es, both platforms support multilingual websites. There are plugins and tools available that can help you create a website in multiple languages.
Which platform is more cost-effective, WordPress, or Squarespace?
WordPress itself is free to use, but you will need to invest in hosting and possibly premium themes or plugins. Squarespace offers all-in-one pricing plans that include hosting, templates, and support. The cost-effectiveness depends on your specific needs and budget.
Can I integrate third-party tools and services with WordPress and Squarespace?
Yes, both platforms offer integrations with various third-party tools and services. WordPress has a vast ecosystem of plugins and extensions, while Squarespace provides integrations with popular services such as Google Analytics, Mailchimp, and more.