Why Your Company Can't Afford to Ignore WordPress for Enterprise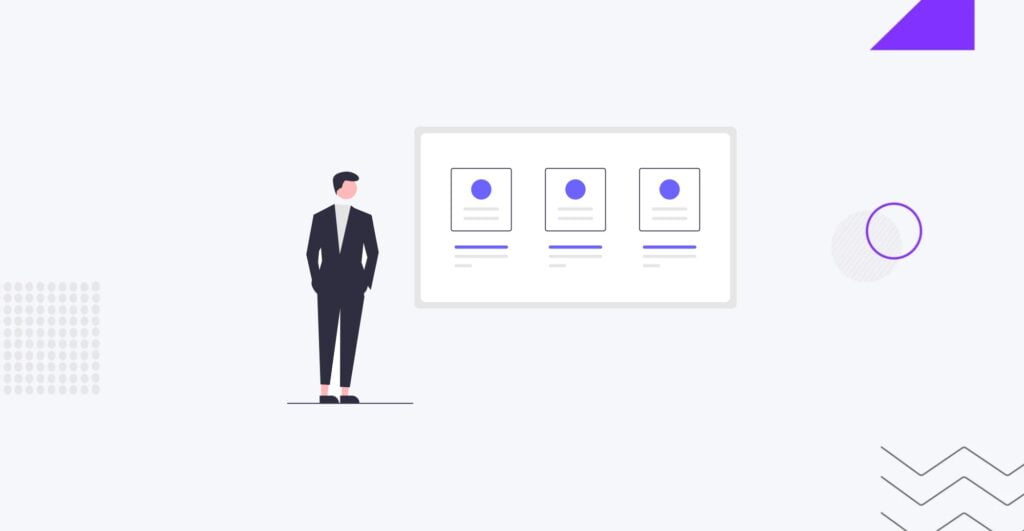 Establishing a solid online presence sounds like something from the 2000-s for today's modern businesses. Nevertheless, one platform that has revolutionized website development, content management, and business online presence itself is WordPress. While WordPress may have initially been associated with personal blogs, WordPress for Enterprise has now become a powerful tool that businesses must pay attention to. With its specific features like high security, easy scalability, and fully custom-made design, WordPress Enterprise offers many benefits for companies of all sizes.
This blog post will explore why your company needs to consider WordPress Enterprise's potential.
Why WordPress for Enterprise is a Game-Changer for Businesses
WordPress Enterprise has become increasingly crucial for businesses as it offers a wide range of features and functionalities that can be tailored to meet specific needs. The security features, plugin options, and integration with various enterprise solutions make WordPress for Enterprises a valuable solution for modern businesses that allows companies to stay ahead of the game and provide a seamless online experience for their users.
The growing adoption of WordPress Enterprise by major brands showcases its significance as a reliable and trusted CMS solution for enterprises. WordPress development for Enterprise provides the tools necessary for businesses to establish a solid online presence, whether it's an e-commerce website, a corporate blog, or a news portal.
The evolution of WordPress as a powerful Content Management System (CMS)
WordPress has come a long way from being a primary blogging platform. Today, it has evolved into a robust CMS that powers over 40% of all websites worldwide. WordPress's advanced content management capabilities have driven this transformation and led the platform to one of the most popular solutions worldwide.
With its intuitive editing tools, media management features, and user-friendly publishing workflows, businesses can easily create and manage their website content. But WordPress has continued. It has continued developing and incorporating enterprise-grade features like multisite and user role management. These features allow businesses to manage multiple websites, efficiently control user access and permissions, and divide users like Content Manager and SEO Manager.
WordPress seamlessly integrates with various business tools, making it a versatile platform for businesses of all sizes. Its compatibility with the latest industry trends is thanks to the extensive community of developers who continually contribute to its growth and improvement. With such a vibrant community behind it, WordPress remains a relevant and reliable choice for enterprises.
The rise of WordPress Enterprise as a specialized solution for businesses
Why WordPress for Enterprise has gained popularity among businesses? There are several reasons:
It provides them with a dedicated platform that offers enhanced security measures and optimized performance. These measures are crucial for businesses operating at scale, as it protects sensitive data and provides a seamless user experience.
WordPress for Enterprise meets the unique requirements and demands of businesses operating in a competitive market by offering dedicated support and enterprise-level features.
The availability of enterprise plugins and integrations enables businesses to integrate WordPress with their existing systems, ensuring seamless workflows and data synchronization. This integration enhances productivity and streamlines operations.
WordPress Enterprise empowers businesses with advanced analytics and reporting capabilities to gain valuable insights and make data-driven decisions. This data enables businesses to optimize their strategies and improve their overall performance in the market.
With all these benefits, it's clear why businesses can't afford to ignore WP Enterprise.
Choosing the Right WordPress for Enterprise Solution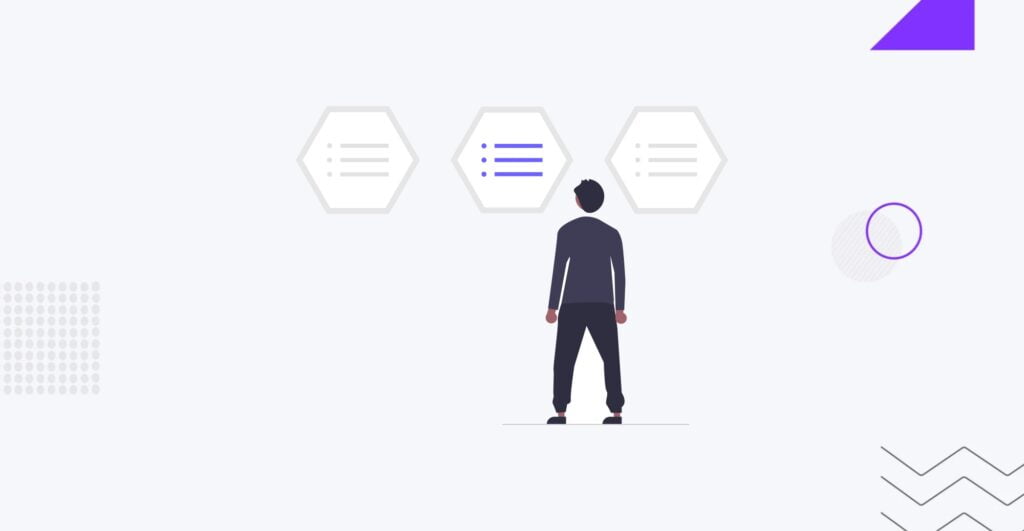 Understanding your company's requirements is vital in selecting the most suitable WordPress Enterprise solution. Each business has unique needs, whether it's the need for scalability, security, or customization options. Before deciding, take the time to identify your specific requirements and goals. Researching and exploring the available options can help you make an informed decision.
Assessing the solution provider's enterprise support for WordPress services helps ensure long-term success. Look for a provider that offers reliable technical support, regular updates, and ongoing maintenance services to ensure your WP Enterprise solution remains secure and up to date. By considering these factors, you can select the proper WordPress development for Enterprise Solution that will contribute to the growth and success of your business.
Evaluating Your Company's Requirements
Identifying your company's needs and goals is crucial in selecting the right WordPress for Enterprise solutions. Take the time to determine the features and functionalities you require from a solution, such as scalability, security, customization options, and content management capabilities. Considering these factors will help align the solution with your company's requirements and ensure it can effectively meet your needs.
It's also essential to evaluate the expected user traffic, content volume, and complexity to ensure that the chosen solution can handle the demands of your company. Additionally, analyze your budget and resources for implementing and managing the WP Enterprise solution to ensure a successful and sustainable implementation.
Researching Available Options
When choosing the right WP Enterprise solution for your business, thoroughly research and evaluate the available options. Start by studying different Enterprise WordPress Development solutions to compare their features, pricing, and reputation. This will give you a broad understanding of what each solution offers and how it may meet your business needs. Additionally, reading reviews, testimonials, and case studies can provide valuable insights into the experiences of other companies with the solutions you are considering.
Exploring the vendor's website, product demonstrations, and attending webinars or events is also beneficial to gain deeper insights into the solutions' capabilities. By doing so, you can make a more informed decision based on firsthand information. Lastly, evaluating the compatibility of the solutions with your existing IT infrastructure is crucial. You must ensure that the chosen solution aligns with your company's technology stack to ensure smooth integration and efficient operations.
Considering Integration Capabilities
When selecting a WordPress for Enterprise solution for your business, it is essential to identify the systems and tools your company currently uses. Consider how the WordPress Enterprise solution can integrate with them seamlessly. Evaluate the availability of APIs, connectors, and plugins to connect the solution with your CRM, ERP, marketing automation, or other essential business applications. This ensures seamless data transfer, synchronization, and real-time updates between different systems, improving workflow efficiency.
Additionally, consider the level of technical expertise required for integration. Assess if your IT team or the solution provider can handle the tasks effectively. Considering these factors, you can choose an Enterprise WordPress Development Solution that aligns with your existing systems and maximizes your business operations.
Assessing Support and Maintenance Services
When considering a WordPress Enterprise solution for your business, evaluating the solution provider's support and maintenance services is essential. Check if they provide various technical enterprise support for WordPress via phone, email, live chat, or a dedicated support portal. This ensures that you have multiple options to address any issues or queries.
Additionally, evaluate the Service Level Agreement (SLA) provided by the solution provider. Ensure it guarantees quick response times and resolution of critical issues to minimize downtime. Furthermore, consider the ongoing maintenance, updates, and security patches the solution provider provides. This is crucial to keep your WordPress for Enterprise solution up-to-date and secure.
Lastly, remember to assess the training and documentation materials the provider offers. This ensures that your company's staff can efficiently utilize the WP Enterprise solution and maximize its benefits for your business.
Conclusion
WordPress for Enterprise is a true game-changer for businesses due to its numerous benefits and features. It has evolved into a powerful Content Management System (CMS) and has become a specialized business solution.
Using WordPress Enterprise, businesses can experience improved website performance, enhanced security measures, streamlined content management, and seamless integration with other enterprise systems. Choosing WP Enterprise can give businesses the tools and capabilities necessary to thrive in the digital landscape. Its scalability, customization options, enhanced security measures, and seamless integration make it a crucial asset for any company looking to stay competitive and meet its growing demands.
Learn more about how WordPress Enterprise can help confidently expand your operations, streamline your workflows, and create a unique brand identity that sets them apart by contacting IT Monks today. Our team will help you evaluate your company's requirements and show all the possibilities of WordPress Enterprise.
Frequently Asked Questions
What is WordPress for Enterprise?

WordPress Enterprise is an upgraded version of the popular WordPress content management system tailored to large-scale businesses. This advanced platform offers a range of features that can benefit your company in multiple ways.

Why should my company consider WordPress Enterprise?

Overall, WordPress for Enterprise provides a comprehensive and tailored solution for businesses that need to pay attention to the benefits it offers.

WordPress Development for Enterprise provides enhanced security measures to protect your valuable business data. With this robust security, you can rest assured that your information is safe from cyber threats.
WordPress for Enterprise offers a scalable solution to handle high traffic volumes and ensure your website performs optimally. This scalability and improved performance guarantee a seamless user experience for your customers.
With WordPress Enterprise, your company can customize your website's functionalities using a variety of enterprise-grade plugins and integrations. This enables you to tailor your website to your business needs and effectively engage with your target audience.

By utilizing WordPress Enterprise, your company gains access to dedicated enterprise support for WordPress from the WordPress team. This means that you will receive prompt assistance and troubleshooting for any technical issues that may arise, allowing you to focus on your core business operations.