WordPress Search Plugins to Improve Internal Search
There is no doubt in the fact that WordPress is the top choice for millions of websites worldwide. The CMS provides many cool tools for content editing and business promotion. However, there is one thing that WordPress could improve. It's a website search. The default search offers limited functionality, which can be improved with the help of WordPress search plugins. 
---
The Importance of Quick and Effective WordPress Search
When people reach your website searching for particular information, they expect the relevant results to show up quickly and accurately. When done right, the internal search on your WordPress website provides many benefits:
It makes your content easier to reach your target audience.
It lets you know the preferences of your target audience.
It facilitates on-site navigation.
It lets you keep website visitors more engaged with your content.
It helps you get more clicks, page views, and revenue.
---
Top 10 WordPress Search Plugins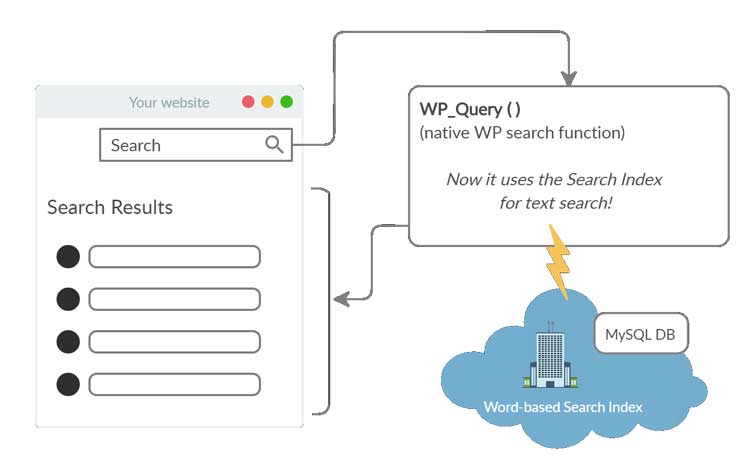 Cost – $39; free version available
The plugin is developed to be used specifically on WordPress websites. It adds a transparent word-based index to use the search on your website. It enables users to search PDF, docs, attachments, and other formats on your WordPress website. Choosing a free version of the plugin, you add the basic search functions to your site. The pro version makes it possible to run the attachments search.
---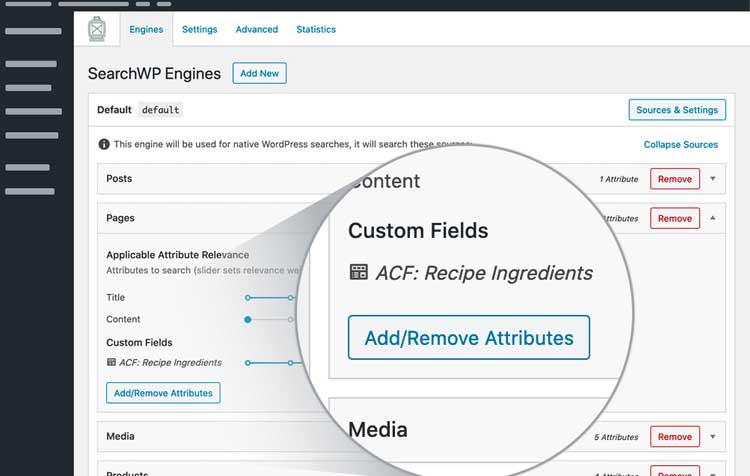 Cost – starting at $99/year
After adding and activating the plugin on your WordPress site, SearchWP indexes your site's content and replaces the default search feature. It lets your website visitors search for the right content in post/page title, categories, slug, excerpt, and even comments. It is easy to install and configure the plugin on your WordPress website. SearchWP also provides visitor insights and lets you improve your website's performance based on this knowledge. 
---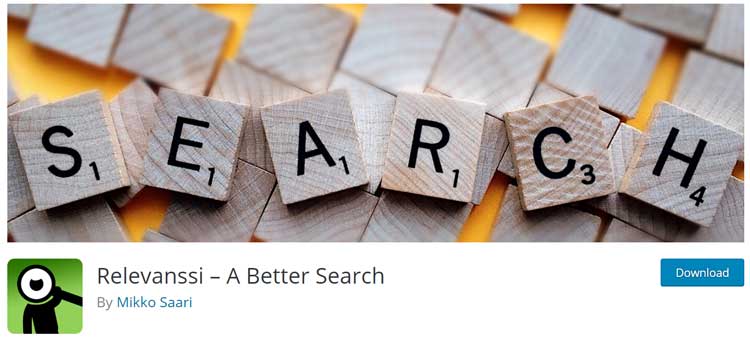 Cost – free
The plugin is free to use. It's intended to replace the default WordPress search fully. The plugin lets you fully customize the search box on your WordPress website while managing the results page and search form templates the way you wish.
---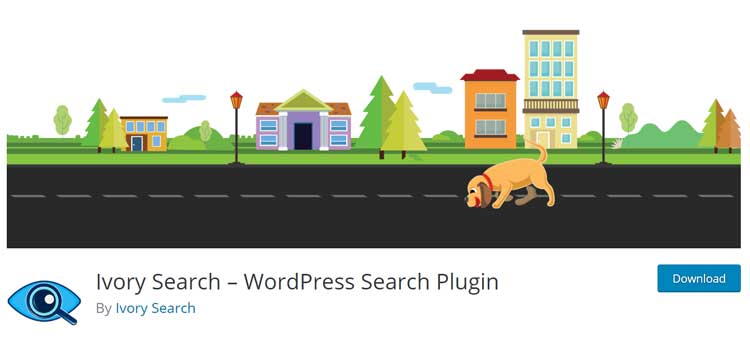 Cost – free
Using the Ivory Search plugin, you can create new search forms on your website. Every search form can be customized separately. You can also decide where you'd like to display the search box on your website. There is a respective shortcode that lets you put the search box in the header, footer, sidebar, posts, or other sections of your website. At the same time, using the plugin, you can hide selected content from showing up in search results.
---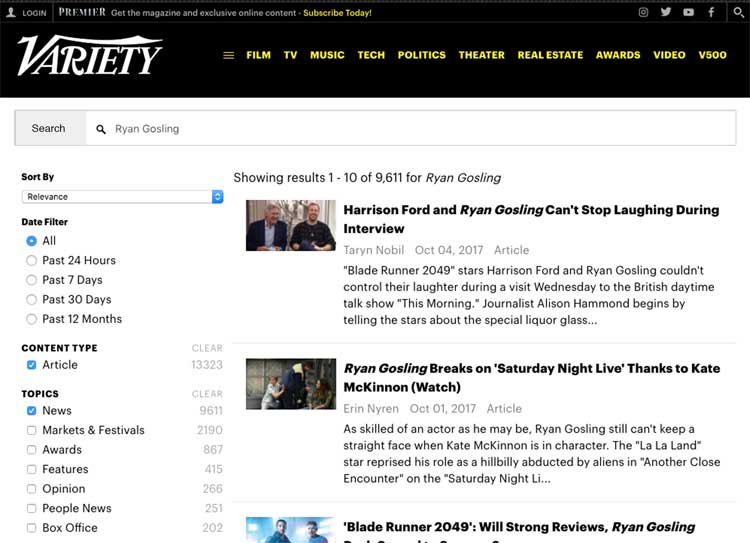 Cost – starting at $79/mo; free trial version available
Swiftype is one more WordPress plugin that's intended to replace the default search on your website. It includes bot free and paid versions, giving you the freedom to pick the solution that matches your budget and expectations perfectly well. In addition to adding the advanced search features to your website, Swiftype stores your site visitors' searches to let you know what people look for on your web resource. There are many useful analytics features and settings options that allow you to change the style of the search box, manage colors, etc. The plugin is multi-language and supports 13+ popular languages.
---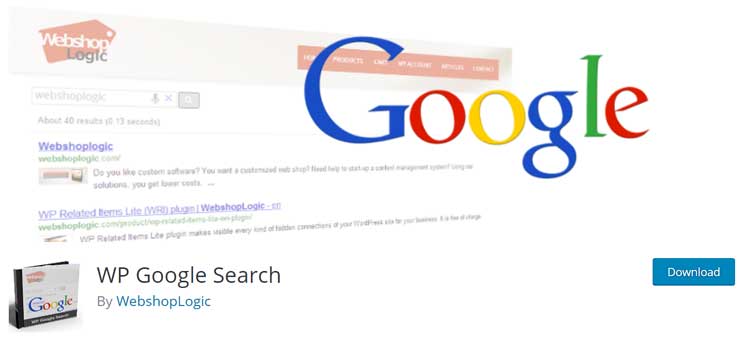 Cost – free
The plugin lets you add the Google search feature to your WordPress website. To start using the plugin, you need to register to Google Custom Search, receive your Google Search Engine ID, and type it in the settings of the WP Google Search plugin on your website. Once done, you can add the custom Google search box on the sidebar of your website. You can also define if you wish to run the search only on your website or the entire web.
---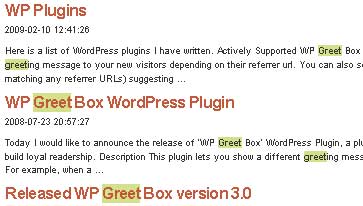 Cost – free
If you want to deliver better user experience on your website and then highlight the search terms on your website, you can increase the chances of your website visitors coming across the things they are looking for. The plugin is easy-to-use and lightweight. It's compatible with BuddyPress and bbPress. It highlights relevant search results on forums and other places on your website.
---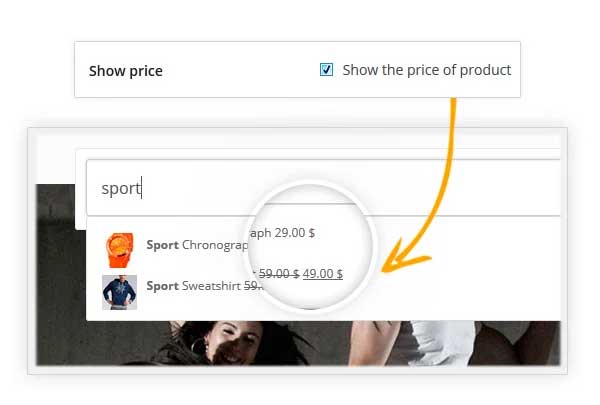 Cost – starting at €59.99
If you want to improve your WooCommerce store's search, then YITH WooCommerce Ajax Search will help your customers run the advanced search and watch the results displayed in real-time. It comes as a shortcode and widget, which you can add to the header, footer, or sidebar of your website. The plugin lets your users search within specific categories and tags. You can also adjust the plugin to include badges and prices in search results, enabling you to highlight promotions on your WooCommerce store.
---

Cost – free
If you run a travel-related website, then the Booking.com Search Box plugin will come in handy. The plugin adds Booking.com's official search box to your WordPress website. Moreover, having the plugin integrated into your website, you become an affiliate of Booking website. In the backend, the plugin offers advanced customization options, which let you manage the way the widget is displayed in the footer or sidebar of your website.
---
Cost – starting at $10/mo
The plugin lets you bring the advanced voice search functionality to your WordPress website. It is especially useful for smartphone and tablet users looking for ways to dictate their search requests and see quick search results. Once the plugin is installed on your website, you will see a microphone symbol added to the search bar. The Universal Voice Search plugin supports up to 130 languages to provide your website visitors with the ultimate mobile search experience.
I hope this post helps you find answers to your question regarding WordPress search and how to improve it. If you know other useful free or premium WordPress plugins that should be mentioned on this list, please let us know in the comments below this article.