How to Add WooCommerce Product Filters
Usability is one of the top priorities for businesses running online stores. Browsing a small catalog of products shouldn't cause any trouble to online shoppers. However, things may get more complicated as the inventory grows bigger and more diverse. That's where WooCommerce product filters should come in handy for you. By updating your website with the filtering functionality, you let your customers easily browse your online store's inventory and find the products matching their particular needs.
What Do WooCommerce Product Filters Do?
Every online store should feature the online search functionality available in one form or another. If you are an online store owner and your project lacks it, you force users to navigate one page after another in search of the needed items. It's a time-consuming process, which doesn't improve your website's usability by any means.
Depending on what types of physical or digital products your online store sells, you might want to enhance your website with the possibility to filter products by such attributes (or characteristics) as color or size.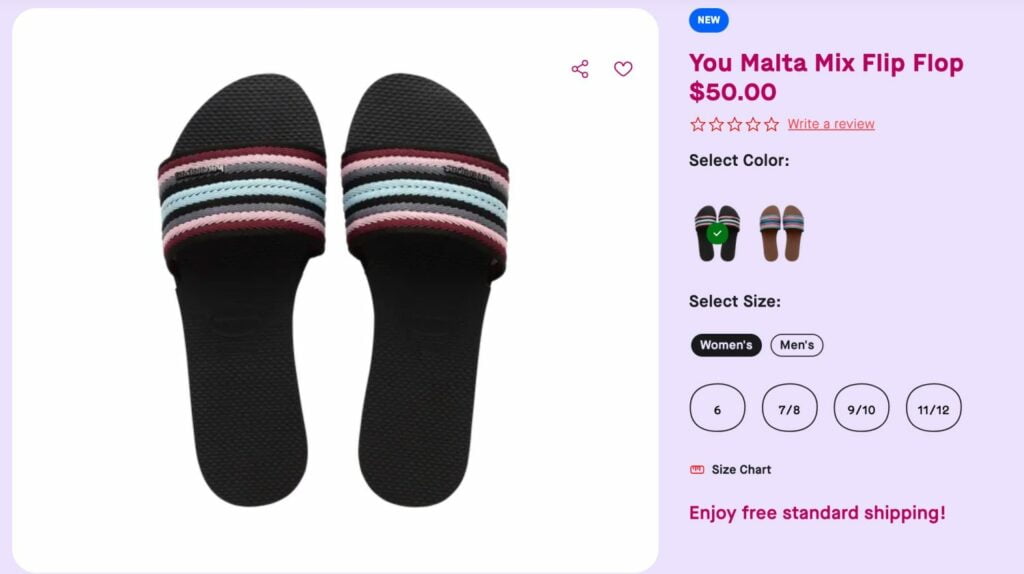 WooCommerce lets you add as many attributes to your products as you wish. The respective functionality is set as the default settings. For example, you can specify different colors, sizes, and other unique characteristics of the products sold on your web store.
However, you might also use a WooCommerce product filter plugin instead. The dedicated functionality adds many additional features and advanced filtering functionality to your eCommerce site.
WooCommerce Product Filters Improve UX
One of the main reasons why your website deserves WooCommerce product filters is to provide your customers with a better online shopping experience. Better UX equals better customer retention and higher conversion rates.
Adding product filters to your online store is one of the best ways to improve user experience. It enables users to navigate your inventory according to their preferences and fid the needed items with a few clicks. By integrating your online store with WooCommerce product filters, you enable customers to discover products in particular colors and sizes, price category and dimensions, etc. rather than checking out the entire collection of items that your online store provides.
Thus, WooCommerce product filters make it easier for users to navigate your online store and find the needed products. This lets you improve your online store's efficiency and significantly increase sale rates.
YITH WooCommerce AJAX Product Filter
Price: there are both free and premium versions of the plugin available; the cost of the premium version starts at $89.99 per year.
YITH is one of the most popular WooCommerce product filter plugins, with the help of which you can update your website with a fully customizable product filter sidebar. By installing this plugin on your website, your customers can filter products by attribute, category, tag, prize, and rating. Users can also sort through discounted items, which should significantly help you improve your website's sale rates. AJAX is one of the major features of the plugin. With its help, you can update the product selection without the need to reload the page or submit the search request. It should significantly facilitate and improve your website's search.
Filter products by category, tag, price, rating, attribute, and discount status;
AJAX-based;
Fully customizable style of the product filters;
Create multiple product filters presets with unique shortcodes;
Choose whether to show the filters in a toggle or not;
Choose how to show the filtered results.
WooCommerce Product Filter Plugins
One of the best ways to improve your online store's efficiency is to install WooCommerce product filters. There are many free and premium plugins you can choose from. In the collection listed below, we provide you with our handpicked collection of the best WooCommerce product filter plugins that should help you improve your online store's UX.
Price: there are both free and premium versions of the plugin available; the cost of the premium version of the WOOF – Products Filter for WooCommerce plugin starts at $39.
By installing this WooCOmmerce product filters plugin on your website, you let your customers soft products by price, attributes, categories, tags, and custom taxonomies. Using shortcodes, you can place filters wherever you want on your website. You may also feel free to choose between ready-made checkboxes, dropdown menus, radio buttons, etc. The provided API lets developers easily add new filters to their WooCommerce sites.
Filter products by price, category, tags, price, and custom taxonomies;
Use shortcodes or widgets to place product filters;
Use checkboxes, radio buttons, and dropdown menus to filter products;
AJAX-based product search;
Infinite scrolling, and more.
Price: there are both free and premium versions of the plugin available; the price of premium licenses starts at $44 per year.
By installing the plugin on your WooCommerce website, you enable customers to filter products by price, custom taxonomies, attributes, and tags. The plugin is fully customizable and helps you add visual cues to your website for users to understand specific types of product attributes. This WooCommerce product filters plugin includes multiple product filtering widgets, which you can place wherever you wish on your website. Besides, the plugin features full compatibility with such popular drag-and-drop page builders as Elementor and Divi.
Filter products by attributes, tags, price, and custom taxonomies;
Filter box height limit with scroll themes;
Working great with custom widget area;
Drag-and-drop filter building;
Include visual elements, checkboxes, icons, and price sliders within product filters.
---
Product filtering is a must-have option for both small and large online stores. You won't be able to provide your customers with an enjoyable and usable online shopping experience unless you integrate it with WooCommerce product filters. If users cannot easily find the needed items on your online store, it's likely they would leave your website for other projects from your competition. To avoid this from happening, take care of installing the right WooCommerce product filters plugin on your website, which would provide you and your customers with the needed sets of features and product sorting options.
Contact
Feel free to reach out! We are excited to begin our collaboration!
Send a Project Brief
Fill out and send a form. Our Advisor Team will contact you promptly!