Custom-Built Websites vs. Ready-Made WordPress Themes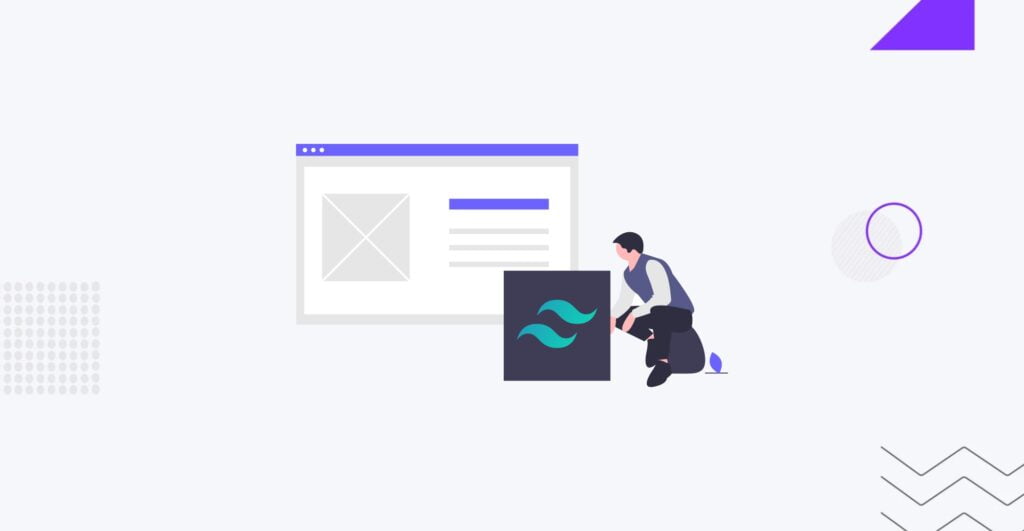 Are you in the process of creating a new website for your business or personal brand? If so, you may face a common dilemma: should you opt for a custom-built website or choose a ready-made WordPress theme? While this question may seem straightforward, the answer is not always clear-cut. In this blog post, we will explore the pros and cons of both options, allowing you to decide which path to take for your website development. So, without further ado, let's dive into the world of custom-built websites and ready-made WordPress themes!
Distinguishing Between a WordPress Theme vs. Custom Website Design
At IT Monks, we're the artisans of WordPress website craftsmanship. When it comes to crafting your digital presence, there are two avenues our web development company expertly navigates: the bespoke path of creating a custom-built website or the route of embracing a pre-designed theme. Is that a pre-made theme vs custom website design that fits your project the most? Let's compare each approach's pros & cons and decide which will work best for you. 
Custom-Built Websites
A custom theme is an original creation meticulously developed from the ground up. This involves an intricate journey from conception to deployment, characterized by a meticulous process. Commencing with a meticulous UX designer, the website's experiential journey is strategically mapped out. Following this, a UI designer undertakes the task of sculpting every page on the website, giving utmost consideration to desktop and mobile interfaces. The process culminates with a skilled developer translating the custom design layouts, functionalities, and UX strategies into tangible reality on the website's backend.
Advantages of Opting for Custom-Built Websites
The significance of distinctiveness in websites cannot be overstated. A website sharing similarities in layout and design can rapidly lose its appeal to users. Embracing a fresh design and developing a website with bespoke code brings many advantages. WordPress, as its foundation, furnishes an array of functions and standards that expedite the creation of a new theme within an impressively short span.
Creating a website through proprietary code aligns seamlessly with WordPress' coding standards, engendering a visually clean website optimized for search engines. Adhering to these standards enhances SEO and facilitates collaboration with multiple WordPress developers, ensuring uniformity and clarity through meticulously documented code.
Unveiling the Merits of Custom Website Development
Custom website development resonates with several benefits that culminate in an enhanced website experience:
Selective Features. In contrast to off-the-shelf themes, custom websites empower you to meticulously craft features based on your needs, shedding unnecessary elements. This reduction in page size contributes to improved page loading speeds, enhancing user experiences.
Elevated Security. With proprietary code, potential security vulnerabilities intrinsic to pre-built themes are circumvented. The absence of accessible code serves as a barrier against malicious attempts by hackers.
Targeted Updates. Custom websites necessitate updates only when existing functions you've incorporated are affected by WordPress updates. This focused approach streamlines maintenance and minimizes disruptions.
Long-Term Vision. Opting for a custom theme is a strategic choice for websites with enduring aspirations. The tailored development ensures longevity and adaptability, aligning seamlessly with evolving needs.
Custom-Built Websites by IT Monks: Elevating Digital Experiences
At IT Monks, we excel in creating custom WordPress websites that are cost-effective alternatives to pre-designed options. The expertise of our web development company ensures that the investment made in custom WordPress theme development reaps substantial returns in the form of enhanced user engagement and action.
Custom Website Development Challenges
Nevertheless, the path of custom website development is not without its challenges, which include:
Time Investment. Crafting a website with a custom theme demands more time than pre-built alternatives. Each feature requires meticulous development, extending the overall timeline.
Coding Prerequisite. Engaging in custom website development mandates a certain level of coding proficiency. Individuals with limited coding knowledge may necessitate the assistance of experts to manifest their custom WordPress websites.
Pre-Built Themes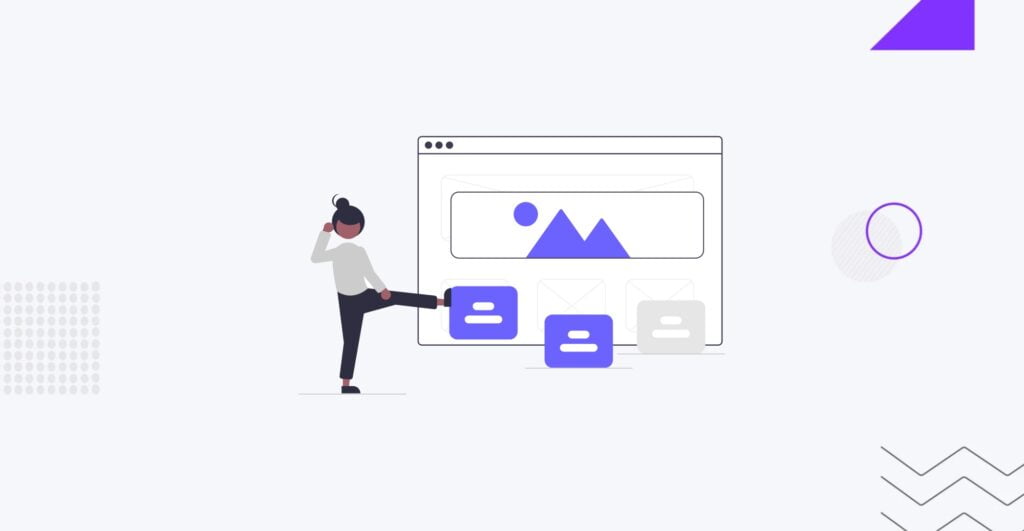 On the other hand, a pre-built theme is a ready-made foundation procured from external vendors. This ready-to-use package encompasses both design and code elements, and its performance is hinged upon the inherent capabilities of the theme itself. While pre-built themes offer a practical solution, especially suited for brands seeking swift website establishment or entities with limited development resources, they can entail long-term challenges. These challenges may arise due to limitations in customization, adaptability, and potential conflicts as your digital presence evolves.
Benefits of Pre-Built WordPress Themes
In website development, many pre-built WordPress themes offer several distinct advantages. The abundance of choices, spanning various categories, styles, column layouts, and color palettes, ensures an effortless selection of a theme tailored to your preferences. Even without coding expertise, you can swiftly construct a WordPress site, capitalizing on the features embedded within these themes. Premium themes, in particular, offer an array of limitless features that, when harnessed, elevate your website's appearance and professionalism.
Key features that significantly bolster the allure of pre-built WordPress themes include:
Responsive Page Builder. Effortlessly craft responsive layouts for optimal viewing across devices.
Theme Customization. Utilize theme options to customize the layout and style according to your vision.
Media Presentation. Leverage image/video sliders and galleries to enhance visual engagement.
Multilingual Support. Seamlessly cater to diverse audiences with built-in multi-language capabilities.
SEO. Integrate search engine optimization tools to enhance discoverability.
Contact Form Builder. Simplify user interaction through customizable contact forms.
Industry-Centric Solutions. Tailor your website with category-based solutions, be it Ecommerce, Real Estate, Hotel Booking, or Photography.
These features collectively expedite website creation within a condensed timeframe. Detailed documentation accompanies most of these themes, facilitating a comprehensive understanding of their functionalities. Furthermore, select pre-built themes offer support forums and direct author contact, enabling you to address queries and concerns effectively. The widespread adoption of ready-made WordPress themes attests to their popularity as an invaluable resource in modern website development.
Drawbacks of Pre-Built WordPress Themes
Nonetheless, adopting pre-built WordPress themes also entails certain limitations that warrant careful consideration.
Ongoing Maintenance. Regular upkeep is imperative to ensure the sustained performance of your website.
Child Theme Necessity. Protect customizations by utilizing child themes to prevent loss during updates.
Dependence on Support. Reliance on support for troubleshooting and guidance.
Plugin Compatibility. Ensuring compatibility between themes and plugins is essential.
Security Concerns. Reduced security due to potential vulnerabilities in third-party themes.
Given the dynamic nature of WordPress updates, periodic adjustments to theme functions are essential to prevent version conflicts. While some pre-built themes offer consistent updates, others may lag behind, leading to potential downtime and functional discrepancies. Employing child themes mitigates the risk of customization loss during updates, yet this practice demands a certain level of coding expertise.
A notable challenge is relying on third-party support for maintenance and troubleshooting, especially considering potential compatibility issues with plugins. Additionally, the open availability of theme code poses security risks, as potential vulnerabilities could lead to unauthorized access and hacking.
Custom-Built Websites vs. Ready-Made WordPress Themes – What's Your Choice?
In the comparison table, let's revise the pros and cons of custom-built websites vs. ready-made WordPress themes.
| | | |
| --- | --- | --- |
| Aspect | Custom-Built Websites | Pre-Built WordPress Themes |
| Development Process | Original creation, meticulous process | Ready-made foundation from vendors |
| Design Approach | Meticulous UX/UI design, tailored to needs | Pre-designed, various categories/styles |
| Time Investment | More time for feature development | Swift website setup |
| Coding Proficiency | Requires coding proficiency | No coding expertise required |
| Uniqueness | Unique design and layout | Limited customization options |
| Page Loading Speed | Improved due to selective features | Depends on theme performance |
| Security | Elevated security due to proprietary code | Potential vulnerabilities in third-party |
| Updates | Focused updates based on custom features | Regular upkeep required |
| Long-Term Vision | Aligned with evolving needs | May have limitations as needs change |
| Maintenance | Streamlined maintenance | Regular upkeep and potential conflicts |
| Customization | Tailored to specific needs | Limited customization |
| Ease of Setup | Requires more development time | Swift and easy setup |
| Support and Documentation | May require expert assistance | Detailed documentation and support forums |
| SEO Optimization | Optimized for SEO and coding standards | SEO tools available |
| Visual Appeal and Professionalism | Highly customizable for unique look | Offers professional appearance |
| Multilingual Support | May require additional development for this | Built-in support for multi-languages |
| Adaptability | Highly adaptable to evolving needs | Limited adaptability as needs change |
In essence, the choice between custom-built websites and pre-built themes revolves around a balance between tailor-made excellence and rapid implementation, each carrying its own set of advantages and considerations for the future trajectory of your online platform.
Creating a custom-built website can be challenging, but you can trust our web development company to handle it. It will result in a more professional, personalized, and adaptable website, making it worth the additional investment and time. Keep in mind that the choices you make now will have a long-term impact. Contact us for a discussion on the optimal solution for your business.