Custom WooCommerce Development vs. WooCommerce Elementor Integration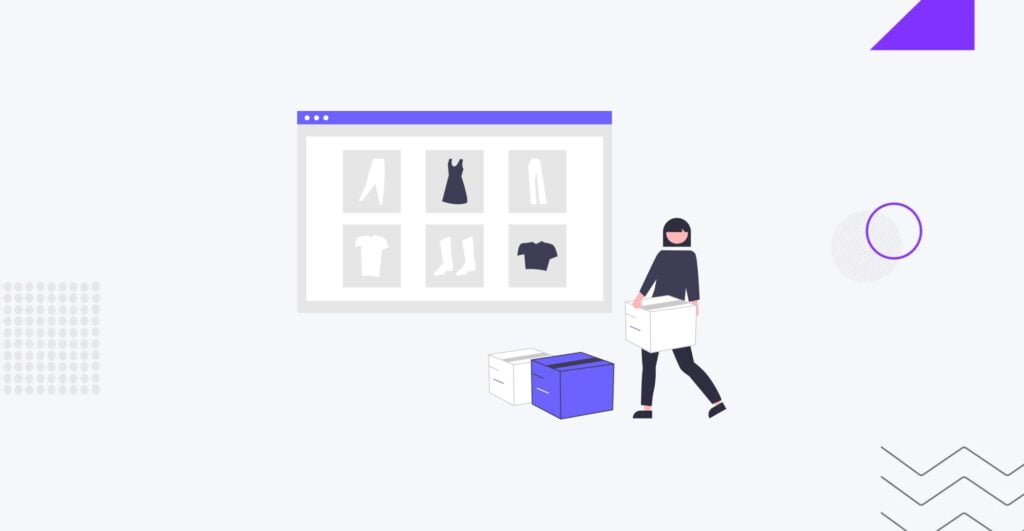 Are you considering launching an online store for your business? If so, you might be exploring different options available in the market. Two popular choices are using the WooCommerce Elementor integration or developing a custom-made online store. While both options have advantages, this blog post will highlight why custom WooCommerce development is often better than the WooCommerce Elementor integration.
Why It Matters
Your choice of eCommerce development approach can significantly impact your online store's success. Customization is vital in creating a unique and memorable customer shopping experience. However, it's essential to balance this with practicality and cost-effectiveness. The decision between custom development and Elementor integration is at the core of this challenge, and understanding their pros and cons is crucial.
Custom WooCommerce Development
Custom WooCommerce development involves building your online store from the ground up, tailored to your specific requirements. Let's take a closer look at the pros and cons of this approach:
Pros:
Complete Control. One of the most significant advantages of custom development is the level of control it offers. You have complete autonomy over every aspect of your online store, from design to functionality.
Unique Branding. Custom development allows you to create a unique shopping experience that aligns perfectly with your brand identity. You can craft a website that stands out from the competition.
Scalability. As your business grows, your eCommerce platform needs to grow with it. Custom development makes it easier to scale your store to accommodate increasing traffic and sales.
Cons:
Take more time than WooCommerce Elementor integration. Custom development typically takes more time than other approaches. Building a website from scratch involves extensive planning, development, and testing phases, which can delay your store's launch.
Higher Costs. Achieving high levels of customization often comes with a higher initial investment. Custom development projects can be more expensive than using pre-built solutions.
Maintenance. Once your custom-built WooCommerce store is live, it requires ongoing maintenance and updates to ensure it functions optimally and stays secure.
To implement custom WooCommerce development:
Define Your Requirements. Clearly define your specific requirements and goals for your online store. Understand what features and functionalities are essential for your business.
Hire Experienced Developers. If you need in-house development expertise, consider hiring experienced WooCommerce developers or a reputable development agency to bring your vision to life. At IT Monks, we offer full WooCommerce support. Modifying existing functionalities and building custom eCommerce websites from scratch with WooCommerce.
Ready to turn your vision into a stunning eCommerce reality?
WooCommerce Elementor Integration
WooCommerce Elementor integration combines the power of WooCommerce with the Elementor page builder. Here are the key aspects to consider when opting for this approach:
Pros:
Ease of Use. Elementor's drag-and-drop interface simplifies website customization. You don't need to be a coding expert to change your website's design and layout.
Speedy Development. With Elementor, you can build and modify pages quickly using pre-designed elements and templates. This can significantly speed up the development process.
Cost-Effective. Elementor integration can be more budget-friendly compared to custom development. It allows you to achieve a high level of customization without the high initial costs associated with custom development.
Cons:
Less Customization. While Elementor is flexible and versatile, it does have limitations in achieving highly customized designs. If your website requires unique features or functionalities, Elementor's capabilities may be somewhat restrictive.
Dependency. When you choose Elementor integration, you rely on third-party plugins and updates for compatibility. Your website's functionality can be impacted if Elementor or its associated plugins undergo significant changes.
Choosing the Right WooCommerce Approach
To make an informed choice between custom development and Elementor integration, consider the following factors:
Budget and Timeline. Custom development often requires a larger budget and more time. Assess your available resources and project timeline.
Technical Expertise. Evaluate your team's technical expertise or your ability to manage custom development. If you lack the skills, Elementor integration may be a more accessible option.
Scalability. Consider your long-term scalability requirements. Custom development may offer more flexibility in accommodating future changes if you anticipate rapid growth.
Custom WooCommerce Development vs. Elementor Integration
One of the key benefits of a custom-made online store is its customization level. With a custom-built solution, you have complete control over your online store's design, layout, and functionality. Your store can be tailored to match your brand identity and meet your unique business requirements. On the other hand, with WooCommerce Elementor integration, you are limited to the pre-designed templates and layouts provided by the plugin.
A custom-made online store also seamlessly integrates your existing systems and processes. Whether it's integrating with your inventory management software, CRM, or payment gateway, a custom-built solution can be developed to connect with your preferred tools seamlessly. This level of integration ensures a smooth and efficient operation of your online store, saving you time and effort.
A custom-made online store holds a clear advantage when achieving optimal results for your business. You can create a unique shopping experience that resonates with your customers by crafting an online store tailored to your target audience. This can increase customer satisfaction, higher conversion rates, and greater sales and revenue.
Let Us Build a Custom WooCommerce Website for You!
Now, let's talk about the WooCommerce Development service IT Monks offers. At IT Monks, we specialize in providing full WooCommerce support, whether modifying existing functionalities or building a custom eCommerce website from scratch with WooCommerce. We understand the power of WooCommerce and its myriad features, such as up-selling and cross-selling, geo-location-enabled taxes, and smart tracking. Our team of experts ensures that you benefit from each exceptional feature of WooCommerce, maximizing the potential of your online store.
You can expect a professional and customized solution catering to your business needs by choosing our services. We handle both the front-end and back-end development of your eCommerce platform, ensuring a seamless and user-friendly experience for your customers. Additionally, we offer a wide range of analytic tools to help you track and analyze your store's performance, enabling you to make informed business decisions.
Ready to take your online store to the next level with a custom-made WooCommerce website? Contact IT Monks today to discuss the details of your future eCommerce solution. Our team of experts is eager to assist you in creating a successful online store that drives results for your business.
Take advantage of the opportunity to elevate your online presence. Contact IT Monks now and unlock the full potential of a custom-built WooCommerce website.