Why Your Company Should Use WordPress Development for Enterprise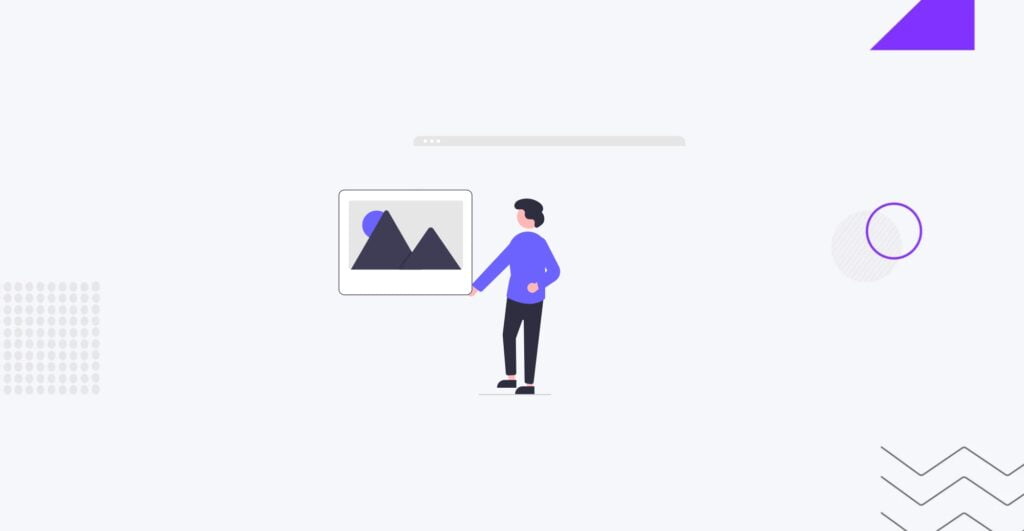 WordPress for Enterprise has been synonymous with bloggers and small businesses for years, but it's time to shift that perception. Today, many major corporations and global enterprises recognize WordPress's untapped potential as their CMS of choice.
In this article, we embark on a journey to uncover why your company should consider using WordPress for enterprise-level endeavors. While the platform's origins may lie in blogging, its evolution into a dynamic, scalable, and adaptable solution makes it an ideal fit for organizations with vast digital ambitions.
WordPress development for Enterprise is a powerful choice for enterprise-level companies, and in this article, we will explore the key reasons why.
The use of WordPress CMS for enterprise-level businesses
When managing a business's digital presence, choosing a suitable CMS is crucial. With so many options available, finding the one that best fits your enterprise's needs can be overwhelming. However, WordPress CMS offers robust tools and functionalities, making it an ideal choice for enterprise organizations. From its user-friendly interface to its extensive customization options, WordPress CMS provides the necessary framework to support the complex needs of large companies. But it doesn't stop there.
The increasing adoption of WordPress CMS by large corporations
Over recent years, there has been a remarkable surge in the adoption of WordPress by major corporations worldwide. Companies like Microsoft, Sony, and The New York Times have embraced WordPress for their digital platforms, recognizing its numerous benefits. The extensive community support and continuous development of plugins and themes make it an attractive option for enterprises. This trend showcases how WordPress development for Enterprise has evolved from a blogging platform to a trusted solution for enterprise-level businesses.
WordPress is not just limited to small-scale websites; it offers unmatched flexibility and functionality suitable for enterprises. By adopting WordPress, companies can save on development costs and benefit from the extensive range of existing plugins and themes. The user-friendly interface of WordPress empowers non-technical personnel to manage and update content effortlessly. From e-commerce capabilities to robust security measures, WordPress provides a comprehensive solution for enterprise needs. With its versatility and cost-effective nature, WordPress is a valuable asset for businesses wanting to establish a solid online presence and drive growth in the digital landscape.
What is WordPress for Enterprise?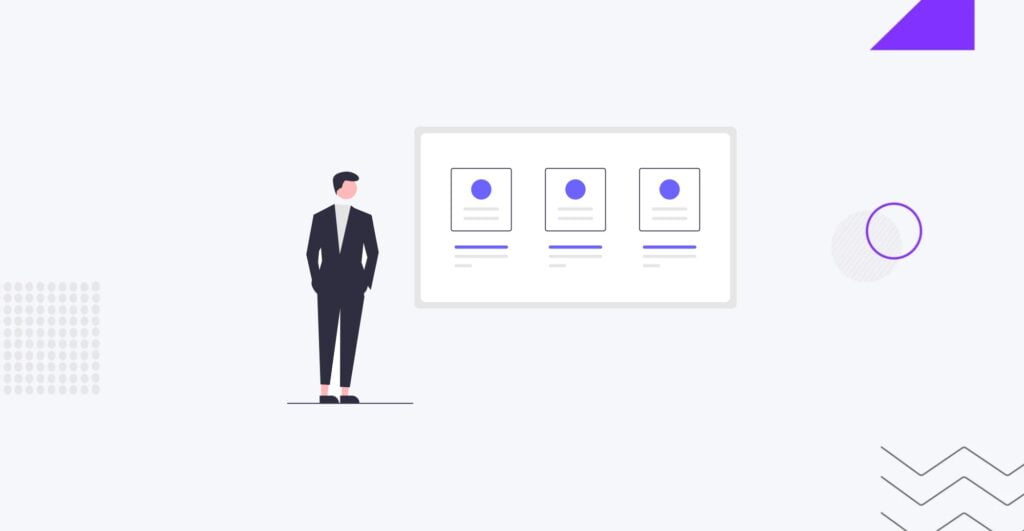 First, it's essential to understand that WordPress is an open-source CMS that empowers users to effortlessly create, edit, organize, and publish digital content on their websites. WordPress CMS offers a user-friendly interface and powerful features like a WYSIWYG editor and media management, making content creation a breeze. WordPress's customizable themes and plugins allow businesses to efficiently manage their website's structure, design, and functionality. With its built-in SEO capabilities, WordPress helps companies optimize their content for search engines, attracting organic traffic and boosting their online presence.
WordPress for Enterprise is a website development approach made explicitly for creating high-performance websites. It is not a standalone product but rather a powerful method that enables the construction of websites capable of handling heavy traffic and containing numerous pages. This approach offers additional functionalities such as multisite management, advanced analytics, and seamless integration with various third-party tools and plugins.
Unlike what some may believe, WordPress for Enterprise is not a separate WordPress product. Instead, it is a solution for building robust websites, making it the ideal choice for large-scale projects like corporate websites, e-commerce platforms, or news portals.
How WordPress Development for Enterprise Can Enhance Your Company's Website
WordPress for Enterprise web development approach can significantly improve your website's speed and performance, resulting in a better user experience and higher search engine rankings. By leveraging WordPress plugins, you can increase your company's productivity and efficiency by automating repetitive tasks and streamlining workflows.
Overall, WordPress development for enterprise offers a comprehensive solution for enterprise-level businesses, providing speed, productivity, collaboration, and security to drive success in the digital landscape.
Read more in our article about all the features of WordPress for Enterprise.
Improving website speed and performance with WordPress
Optimizing images, implementing caching techniques, and utilizing content delivery networks (CDNs) are just a few ways WordPress can enhance website speed. By compressing images and using CDN services, WordPress development for enterprises ensures that your website loads quickly, reducing bounce rates and increasing user engagement. Additionally, the lightweight nature of WordPress contributes to its fast loading times, allowing visitors to access your content without any delays.
Furthermore, WordPress offers various performance optimization plugins that enable you to fine-tune your website for faster page load times. These plugins help to optimize your website's code, minify CSS and JavaScript files, and enable browser caching, resulting in improved performance and a better user experience. Lastly, regular database optimization and cleanup can also significantly improve the overall performance of your WordPress site. By regularly optimizing and cleaning up your database, you can improve the efficiency of your website and enhance its speed and performance.
Increasing productivity and efficiency through WordPress plugins
With thousands of plugins available, the WordPress development for Enterprise approach offers many solutions to automate tasks and enhance productivity. You can find plugins that automate email marketing, social media sharing, and customer relationship management (CRM), making your marketing efforts more efficient and effective. Integrating project management plugins in WordPress enables efficient task tracking, collaboration, and resource allocation within your team, streamlining workflows and driving productivity.
Suppose you want to set up an online store. In that case, e-commerce plugins like WooCommerce can help you quickly create and manage an online store with secure payment gateways, inventory management, and order-tracking capabilities. WordPress also offers plugins for document sharing and version control, fostering seamless collaboration among team members and ensuring everyone has access to the latest version of essential files.
Utilizing WordPress for seamless content management and updates
The intuitive interface of WordPress makes it simple for non-technical users to create, edit, and publish content. This means that anyone in your company, regardless of their technical skill level, can easily contribute to your website and keep it up-to-date with relevant information.
WordPress development for Enterprise also supports multiple user roles and permissions, ensuring only authorized individuals can change your website's content. This allows you to control who has access to what, maintaining editorial consistency and preventing unwanted modifications. Furthermore, using the built-in scheduling feature, you can plan and automate content publishing, making it convenient to carry a consistent flow of fresh content. With WordPress for Enterprise, you can easily schedule your posts in advance, ensuring that your website always offers something new to your audience.
Enhancing security and data protection with WordPress Development for Enterprise
WordPress for Enterprise prioritizes the security of your enterprise-level website by following industry best practices. It regularly updates its system, scans vulnerabilities, and performs code reviews to protect your website from threats. Additionally, it implements SSL certificates and enforces secure logins, allowing sensitive user data transmitted through your website to be securely encrypted.
WordPress development for Enterprises offers a range of security plugins that detect and mitigate potential threats in real-time, adding an extra layer of protection to enhance security further. Moreover, regular backups with plugins like UpdraftPlus ensure your company's data is safe from accidental loss or corruption, providing peace of mind in unforeseen circumstances. With WordPress's comprehensive security features, you can confidently protect your enterprise's valuable information and maintain the trust of your customers.
Driving customer engagement and satisfaction with WordPress features
One of the key reasons your company should use WordPress for Enterprise is its ability to create visually appealing websites tailored to your brand identity. With customizable themes and templates, WordPress provides endless options for designing a website that reflects your company's unique style and personality. Features like comment sections and social media integration allow two-way communication between your company and its customers, fostering engagement and building a robust online community.
Moreover, by integrating customer feedback plugins, you can gather valuable insights and improve your products or services based on customer preferences. To further enhance user engagement, WordPress for Enterprise offers interactive elements such as quizzes, surveys, and polls to boost interaction and make your website more interactive and enjoyable for visitors.
Successful Companies Using WordPress Development for Enterprise
WordPress for Enterprise has become the first-choice platform for many successful enterprise-level companies due to its scalability, flexibility, and robust features. Here you can see the TOP-10 list of well-known big enterprises who opted for WordPress for Enterprise according to wpbeginner.com.
These companies recognize the power of WordPress to handle high traffic and complex functionalities, which are essential for their websites. By utilizing WordPress, these businesses have managed their content and provided a seamless user experience effectively. The fact that these companies trust WordPress speaks to its reliability and ability to meet the demands of enterprise-level websites.
10 well-known enterprises that successfully use WordPress for Enterprise approach
Sony Music
Sony Music is a global music brand that uses WordPress to power its website. The site showcases its artists, latest news, sidebar Twitter feed, and more.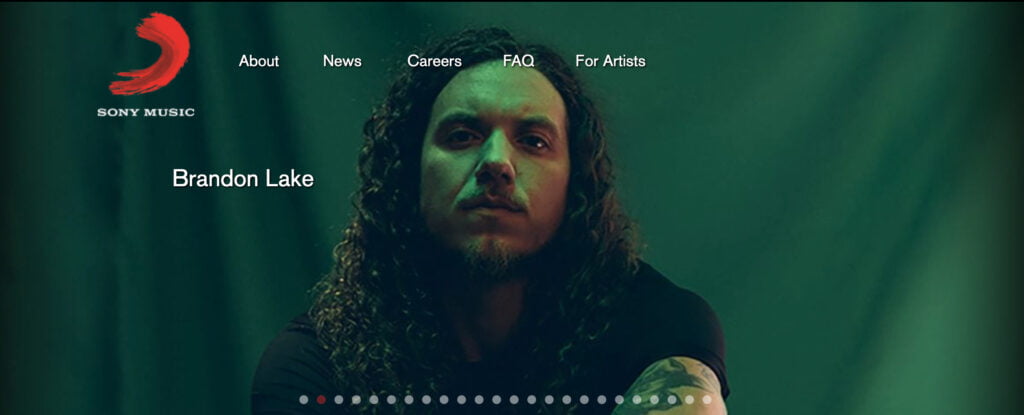 PlayStation is one of the biggest gaming companies in the world. They use WordPress to power their gaming website, which offers tips, game releases, insider news, and more.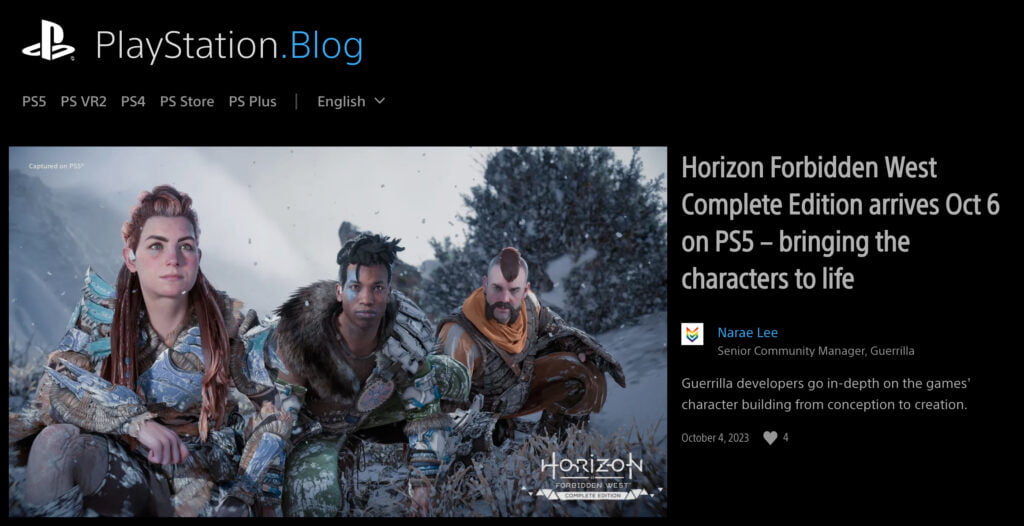 TechCrunch is a very popular tech website covering the latest news about startups, gadgets, events, and other related topics.
Meta Newsroom is a popular technology and news blog with articles about topics related to WhatsApp, Instagram, Facebook, and other Meta projects.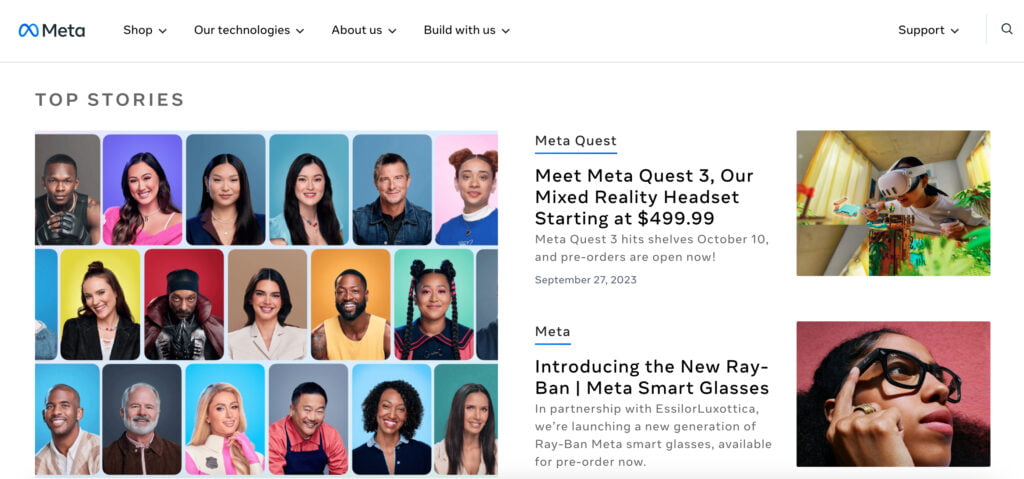 Time Magazine is one of the longest-running American news websites and magazines. The site covers topics like politics, health, tech, entertainment, science, and much more.
The CNN Press Room is the official website for CNN's public relations team. The site provides access to press releases, fact sheets, press contacts, and more.
The Rolling Stones band website showcases their latest events, music releases, online store, and more. It's a unique website with bold colors, interactive elements, and videos.
Spotify Newsroom is the press website for the Spotify music streaming app. Readers can find news, updates, music releases, and a unique email newsletter sign-up form.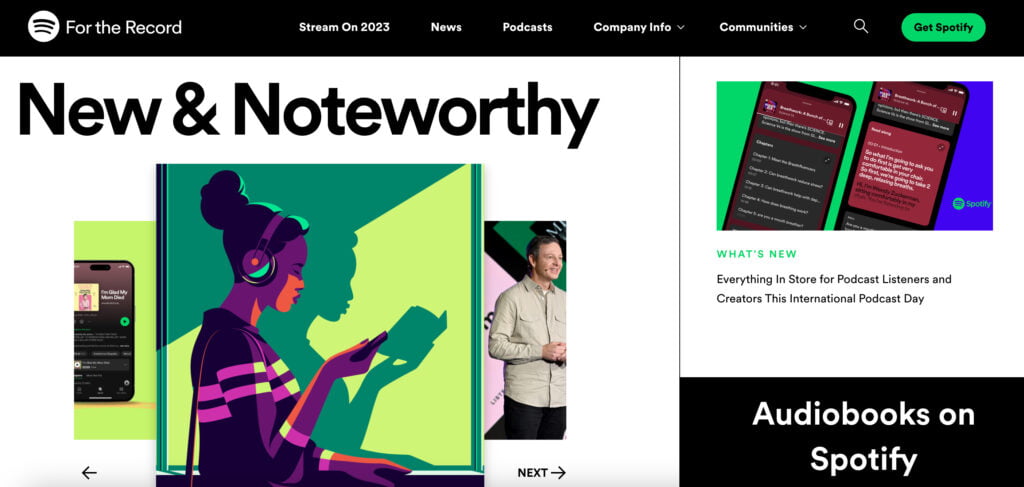 Hypebeast is a popular online magazine dedicated to streetwear, art, and fashion. The platform uses a unique navigation menu to highlight items in the store, popular brands, and more.
Conclusion
WordPress for Enterprise is a powerful choice for enterprise-level companies, offering numerous benefits and advantages. The platform's open-source nature, scalability, and robust features make it an ideal solution for businesses looking to enhance their performance.
With WordPress development for Enterprise, companies can improve their website speed and performance, increase productivity and efficiency through plugins, seamlessly manage and update content, enhance security and data protection, and drive customer engagement and satisfaction.
Discover the extensive benefits of WordPress for Enterprise for confidently expanding your operations, streamlining your workflows, and establishing a distinct brand identity that differentiates your business. Contact IT Monks today to explore how WordPress development for Enterprise can cater to your company's needs and unlock its full potential. Our team is ready to assist you in assessing your requirements and unveiling WordPress for Enterprise's many possibilities.