10 Best WordPress Live Chat Plugins for WooCommerce Sites [Free & Premium]
It's easy to add the live chat functionality to your WooCommerce website using a plugin. Let's look at the best WordPress live chat plugins and integrate them into your site. 
A WooCommerce website can serve multiple purposes. It helps the primary goal of the showcase of your inventory and promotion of your offers. It should also provide your customers with the comfort of browsing through your suggestions and making the right buying experience.
Many people appreciate the benefits of adding a personal approach to websites. At a minimum, online stores feature contact forms, address, email, phone number of the Contact Us page, and social media links. However, nothing of this can beat live chats.
Using a live chat, you can deliver exceptional customer support services to your website visitors while solving their problems instantly. Live Chat can help you drive more conversions, eliminate buyer friction, and reassure human presence when customers are ready to pull out their wallets.
While making purchases online, you website visitors may be looking for a quick response by asking questions about your inventory items. Integrating your WooCommerce store with the live chat functionality can increase the chances that every customer will get the needed help and finish the browsing session while completing an order. 
---
Some Useful Insights
Online buyers who use live Chat are three times more likely to complete their browsing session with an order. 
It's 50% more affordable to use live Chat than provide phone customer support.
Customers use live Chat to have instant access to salespeople, which gives you more opportunities to turn your visitors into customers. 
Online buyers who come for help in the live chat highlight the most sensitive points on your web store, which lets you improve the service that you deliver on your web store. 
Businesses can use live Chat as the source of the frequently asked questions. This helps you list questions and answers on the FAQ page, and save your customer support team plenty of time while providing solutions to the same issues repeatedly. 
Quick responses let you keep your potential customers, whereas late responses via email or contact forms can result in the missed opportunity to convert visitors into buyers. 
---
5 Free WordPress Live Chat Plugins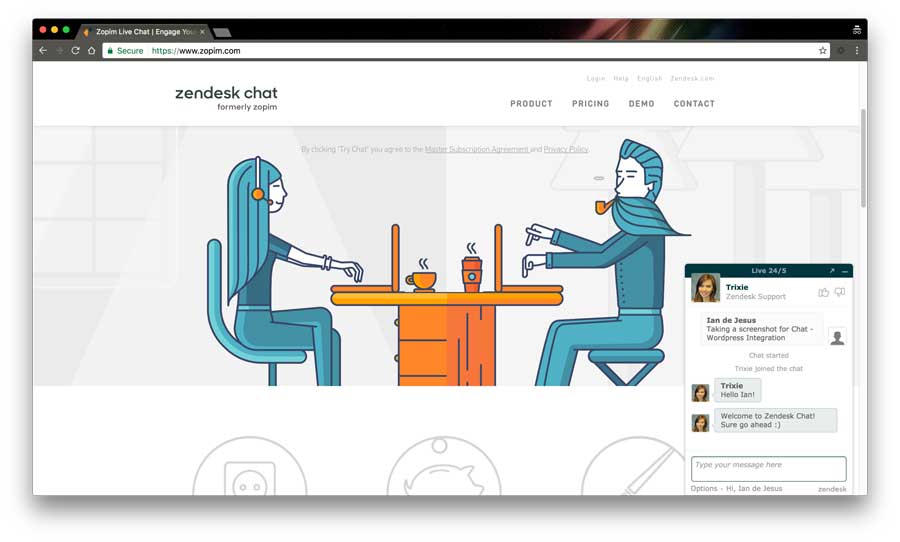 Zendesk is one of the most popular free live chat plugins for WooCommerce. Your customer support representatives can interact with clients in real-time and manage multiple transactions via an available online dashboard with its help. It is responsive and supports up to 40 languages.
There are both free and premium versions of the plugin available. The premium version offers a bunch of extra features. For example, different team members can access their accounts and transfer chats among these accounts. As the bonus feature, a premium subscription includes conversion tracking functionality, set permissions, and implement roles on your site.
---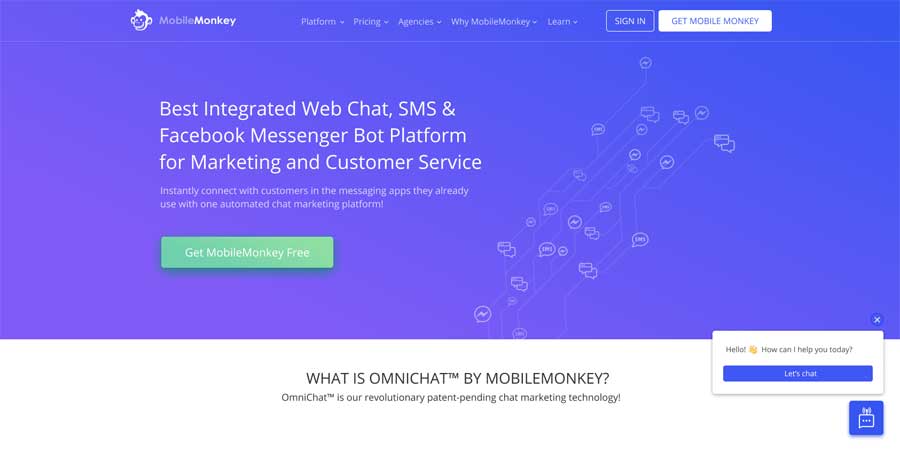 If you enjoy communication in Facebook Messenger, then WP-Chatbot plugin will make it easy for you to add Facebook Messenger to your WooCommerce website effortlessly. Provided that most clients have Facebook accounts, they may start communication in the Live Chat in an instant. On top of that, eCommerce website owners can set up the chatbot to send automatic replies to clients instead of you. 
---

If WhatsApp is the tool that your customers mainly use for online communication, then Click to Chat for WhatsApp chat is the ultimate choice for you. The plugin is available for free and premium users. There are different live chat styles that you can choose from. The plugin offers as many customization options as your business may need to provide premium supports to your audience.
---

The following free live chat plugin will appeal to everyone looking for a tool to deliver online customer support without involving any third-party software. Instead of hosting chats on your website, the plugin lets you host conversations on WP Live Chat Support's servers. The tool enables you to provide Support to many clients at the same time in an easy-to-use interface. The Live Chat is fully responsive. You can also customize how the chat bubble is displayed on your web page while choosing from six themes and animation effects.
---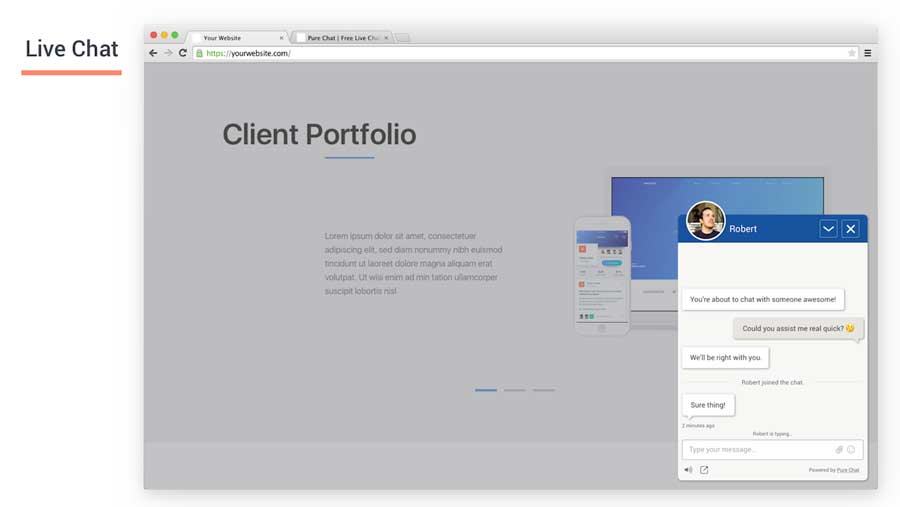 Pure Chat is one more free live chat plugin that lets you communicate with several clients simultaneously. It also includes the transcript history, which allows you to get back to any time and check all live chat requests of a particular customer. There are several triggers available for the appearance of the Live Chat. You can also decide what information the widget should display when you are offline. For example, you can adjust the widget to disappear entirely or let customers get in touch with you via email.
---
5 Premium WordPress Live Chat Plugins

Provide Support is one of the most frequently used live chat plugins on WooCommerce websites. It's easy to use and quick to install on your website in three easy steps. The tool delivers a bunch of advanced customization options, making it easy for you to acclimatize the live chat window with your brand's style. The plugin runs smoothly on both desktop and mobile devices, bringing your customer support service level eleven.
---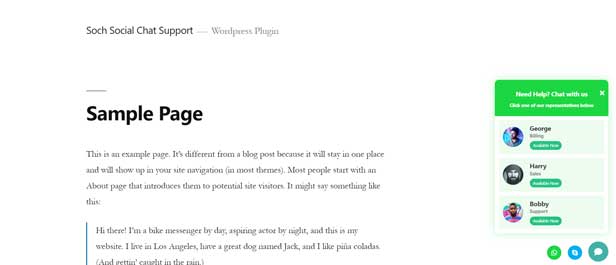 Soch is one of the most advanced live chat plugins for WordPress. It seamlessly integrated with many online messengers like Skype, WhatsApp, and Facebook Messenger. Soch lets you have multiple accounts, which is convenient for teams with several customer support representatives. It also enables you to set the availability time, which informs your customers when you are online. The Live Chat is easy to use and integrate into your website without any coding skills.
---

Here comes a premium alternative to the free WordPress plugin for adding WhatsApp live chat to your website. Different from the freebie, the paid plugin includes a bunch of practical and handy features. It lets you set up the availability time. It's also fully compatible with Gutenberg and 100% translation-ready. The fully customizable live chat widget supports fully configurable styles, advanced live chat settings, and more features intended to provide your clients with a fantastic live chat experience.
---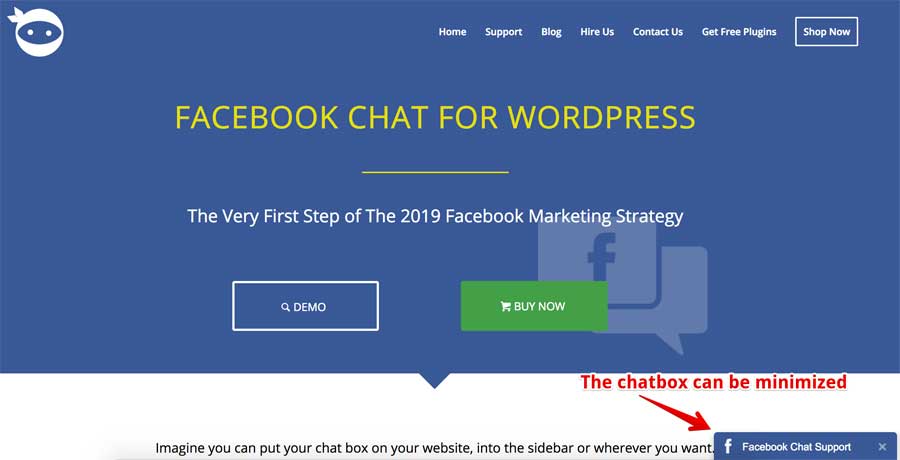 Here comes a premium alternative to the free WordPress plugin intended to integrate your web store with Facebook Live Chat. It lets you put the live chat widget anywhere on your website and communicate with clients using the Facebook Messenger. The Chat enables you to view user profiles and access the chat history, which lets you deliver a more personalized experience to your audience. Facebook Like button is available on the live chat widget, which grows the chances for your brand to increase social media following. 
---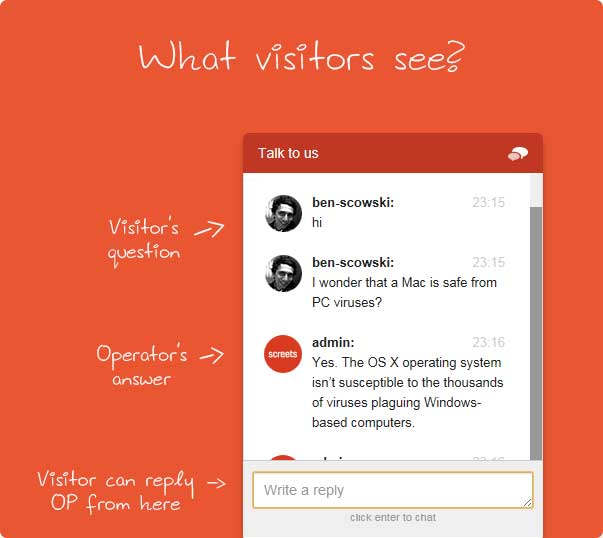 Here comes the last but not the least useful live chat plugin from this list. It let is intended to integrate into your website seamlessly. It's easy-to-use and lightweight, letting up to 100 users chat at the same time. The plugin features multi-lingual Support. You can install it on the unlimited domain and let up to 10 operators communicate with users in real-time. The plugin is built according to the latest web standards, fully compatible with the latest GDPR demands. 
---
Conclusion
WordPress live chat plugins are must-have tools for businesses of all sizes looking forward to delivering a better customer experience and boosting conversions. It's important to let prospective customers communicate with the customer support representative in real-time and close the deal's browsing sessions. Featuring live Chat on your website is crucial not only for customer satisfaction but also help improve the business model. Live chat lets you learn about the most common problems that your customers face and develop a better online shopping model.