Unlock the Power of AI for WordPress: Enhance Your Website with AI Plugins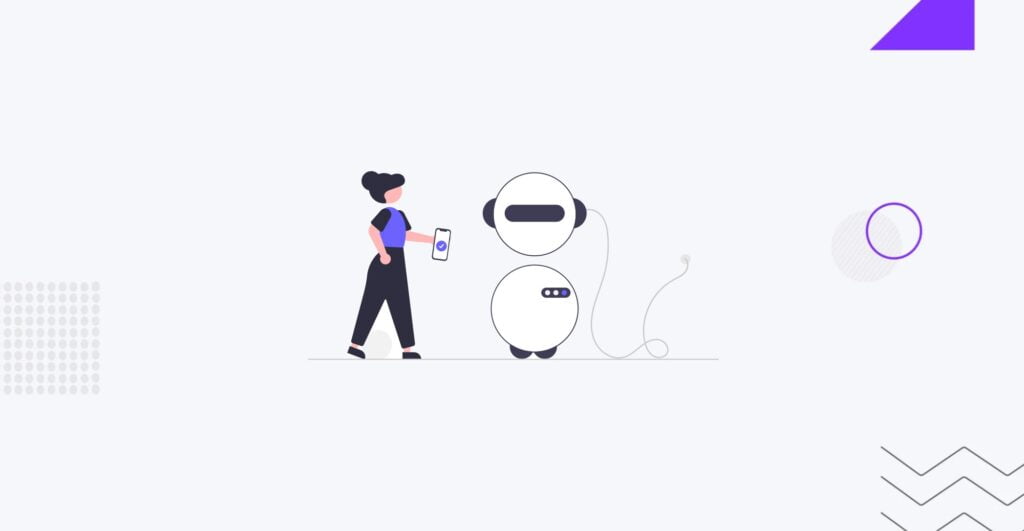 Artificial intelligence is a rapidly expanding area of technology that impacts various aspects of website trends, content, and development. Its integration into WordPress has the potential to revolutionize how we interact with information and the world. This article will examine the advantages of using artificial intelligence in WordPress and offer case studies on how to add AI to your website.
What Is AI?
AI, or artificial intelligence, is the capability of machines to acquire knowledge from data and carry out tasks that usually necessitate human intellect. AI systems can examine vast quantities of data, identify patterns, and make forecasts based on said data. Instances of AI encompass speech recognition, natural language processing, and image recognition.
Why Use Artificial Intelligence in WordPress?
If you're new to AI and WordPress, you might be already playing catch-up. Terms like OpenAI, ChatGPT, Midjourney, and DALL-E may need to be clarified. However, don't worry. You don't need to know these terms to leverage AI with WordPress.
AI and machine learning enable machines to learn and perform tasks that typically require human intelligence. This includes solving complex equations, writing code, and even generating blog posts.
When AI is applied to WordPress, things become exciting. There are several ways you can combine AI and WordPress, such as:
Enhancing images and videos
Personalizing messaging
Improving Search Engine Optimization (SEO)
Creating content
Ensuring security
Implementing chatbots
Utilizing email marketing
Enhancing user experience
The possibilities are endless, but you understand the idea by now. AI can accomplish a lot, and we encounter examples daily.
Furthermore, AI completes these tasks much faster than humans, making automating tedious and repetitive tasks easier. As a result, you can dedicate more time to activities that significantly contribute to the growth of your website. Let artificial intelligence handle simple tasks.
Understanding why you should use AI is great, but finding practical solutions can be challenging. Fortunately, we have some of the finest AI-powered WordPress plugins and examples for your website. Check them out below.
AI for WordPress Benefits
Integrating artificial intelligence into WordPress offers several benefits, including personalizing the user experience, task automation, and improved website performance.
By leveraging AI, you can gather valuable data about your visitors and customize your website to cater to their unique needs and preferences. For instance, AI can recommend relevant content or products based on the visitor's browsing history or generate customized landing pages based on their search queries.
AI also automates repetitive tasks in WordPress, such as image tagging, content moderation, and customer support. This automation saves you time and resources, allowing you to focus on more important responsibilities.
Furthermore, AI can help enhance website performance by optimizing speed and responsiveness. By predicting visitor behavior, AI can preload content and improve the overall user experience on your WordPress site.
AI for WordPress: Use Cases and Plugins
Having delved into the remarkable benefits of seamlessly integrating AI with the WordPress platform, let's now embark on a captivating journey through a selection of WordPress plugins that harness the prowess of artificial intelligence (AI) in various ingenious ways. Here, we present a curated collection of AI plugins for WordPress and use cases.
Enhance Visual Appeal with Optimized Media
Accelerate your website's performance by optimizing your images and videos. Don't let sluggish page speeds hinder your user experience and search rankings. Skip the hassle of hiring specialists or investing in pricey tools – instead, harness the power of artificial intelligence through plugins.
Consider using Smush, the premier AI-driven media plugin. It expertly fine-tunes your images, seamlessly identifying and rectifying optimization opportunities across your website. Elevate your WordPress page speed and bolster your search ranking effortlessly with Smush.
Effortless Content Curation
In need of curated content but short on time? Let AI take the reins. Experience the prowess of AI-generated high-quality content, spanning press releases, blog posts, product descriptions, and more. Elevate your search rankings through content suggestions, related post scans, and optimized titles and meta descriptions.

AI Engine is leading the charge in this domain – a comprehensive plugin offering an array of capabilities. From embedding chatbots and content creation to image generation and knowledge graph integration, even extending to social media management – AI Engine is your versatile all-in-one AI solution.
Empower Your SEO Game
Elevate your SEO prowess without the hefty price tag of a specialist. Embrace AI plugins for WordPress to revolutionize your search engine optimization. Dive into advanced features such as title and description optimization, alt text enhancements, keyword targeting, internal linking, and AI-guided content creation.
Discover the power of Rank Math SEO, a beacon among SEO plugins with AI integration. Leverage its Content AI credits to refine your blog posts and pages. Receive insightful recommendations on keyword density, word count, and more, effectively optimizing your SEO strategy.
Fortify Your Digital Fortress
Ensure your website's security is noticed in your business strategy. Safeguard your digital domain against malware attacks and spam incursions with AI-driven plugins. These virtual moats shield your website with unwavering vigilance.
Akismet, a guardian of online sanctity powered by artificial intelligence, can be useful. Safeguard your comments section easily, as Akismet swiftly identifies and thwarts spam comments. Another stalwart defender is the Quttera Web Malware Scanner, designed to target and neutralize potential malware threats.
Using AI plugins, you can optimize your media, curate content, enhance SEO, and improve website security without hiring specialists or investing in expensive tools.
Conclusion
Incorporating AI into your WordPress website opens possibilities, offering personalized user experiences, streamlined automation, and heightened website performance. As we conclude this blog post, you're now equipped with the roadmap to embark on your AI-powered journey in WordPress. By embracing the insights and guidance provided here, you're primed to harness AI's multifaceted advantages and pave the way for a dynamic, efficient, and engaging digital presence. Seize the opportunity to redefine your website's potential – the era of AI-enhanced WordPress awaits.