What Comes After MVP: 7 Steps for Building a Roadmap to Success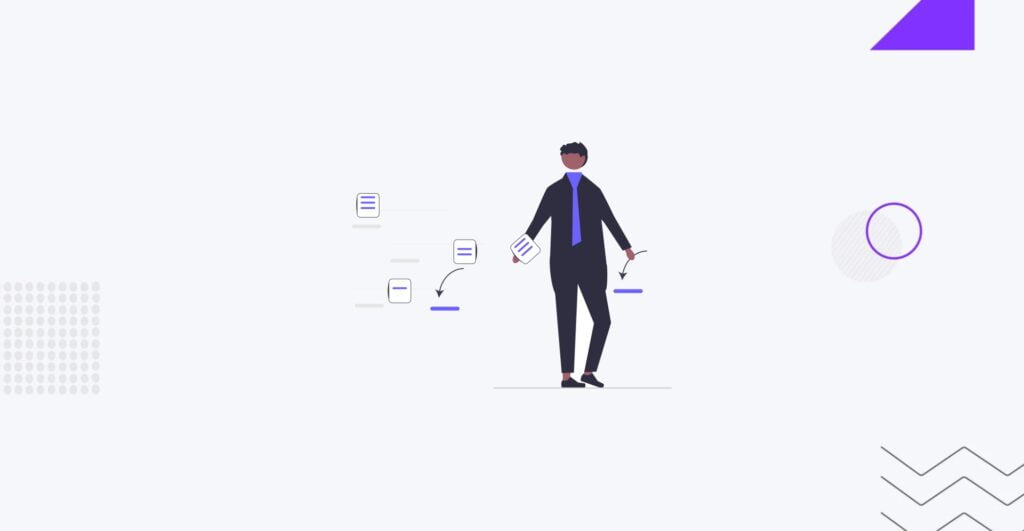 Many startups find themselves trapped in a cycle of endlessly perfecting their MVP, which can lead to a prolonged product development time and, ultimately, failure. Research shows that approximately 42% of innovations fail due to this issue. So, you've successfully created an MVP for your business idea and launched it into the world. But what comes after MVP?
It's time to transform that MVP concept into a final product that meets your target market's needs. This involves collecting real user feedback, prioritizing functionalities, implementing monetization strategies, enhancing the user experience, and much more. To help you navigate this crucial transition, we have compiled a list of 7 tips you can implement immediately. Whether you're a seasoned entrepreneur or just starting, these tips will provide valuable insights to propel your product toward success.
Gather and Assess User Data with Product Analytics Tools
Once your Minimum Viable Product (MVP) is launched, it becomes crucial to comprehend user actions and interactions with your product. This is where a product analytics tool becomes invaluable.
A product analytics tool tracks and analyzes data pertinent to your product, including user behavior, engagement, and revenue. By leveraging this information, you can enhance your product, identify areas for growth, and make informed decisions based on data.
According to a survey conducted by the market research firm Hall & Partners for MicroStrategy, the Global State of Enterprise Analytics and its impact within an organization were evaluated.
Consider exploring the following product analytics tools: Mixpanel, Heap, Amplitude, Countly, and Smartlook.
Gain Valuable Feedback from Early Adopters
Early adopters are the initial believers in your product and can provide valuable insights for your startup journey. They are often more forgiving of bugs and issues, making their feedback more detailed and honest. Engage directly with these committed customers to deepen your understanding of their needs and growth opportunities. This will guide future MVP development, increasing user satisfaction and adoption.
Consider interviewing customers using online surveys through platforms like Google Forms or Typeform. Alternatively, opt for phone or video interviews using software such as Google Meet, Zoom, Cal, or any other video conferencing tool you choose. Both methods allow you to collect quantitative and qualitative data, providing a comprehensive view of user feedback.
Here are some sample questions to ask during the interviews:
How frequently do you use our product?
How easy was it to set up and start using our product?
How has our product impacted your daily work or life?
What problem or need does our product help you solve?
Can you provide any examples of how our product has helped you?
How does our product compare to similar products you've used?
Is there any specific feature or functionality you want added to our product?
Have you encountered any technical difficulties or issues while using our product?
Remember, these questions are just examples. Adapt them to suit your specific product and target audience, and make sure they are open-ended.
Introduce New Features
Let's continue our "What Comes After MVP" discussion and move to the next step to success.
Introducing new features to address end-user problems is crucial for product development. The mystery surrounding these user challenges can be unveiled by gathering data and feedback through analytics and interviews. Rather than excessively optimizing one feature and wasting resources, it is important to reassess and engineer proper solutions for the problems your customers face.
Take Canva, for example, which has made graphic design accessible to everyone. It offers pre-built templates for social media content design, a content planner for scheduling, stock photo integration for easy image finding, a free logo maker for creating brand-new logos, and a whiteboard for visualizing thoughts, concepts, and ideas. The list of features goes on and on.
The key to creating the best products is understanding what customers want. An essential goal is continuously innovating and adjusting to serve the expanding user base better.
Prioritize WIP Functionality
Prioritizing work-in-progress functionalities based on impact is crucial for driving results. It is essential to make informed decisions rather than random choices. This is often overlooked by innovative entrepreneurs who have big dreams. To achieve success, focusing on what is working and doing more of it is essential. This approach ensures productivity and progress.
When determining which features to implement and in what order, it is necessary to consider customer feedback, budgets, and deadlines. Without a clear system for evaluating value and impact, this process can become overwhelming and a roadblock.
Brainstorming Potential Monetization Sources for Your Product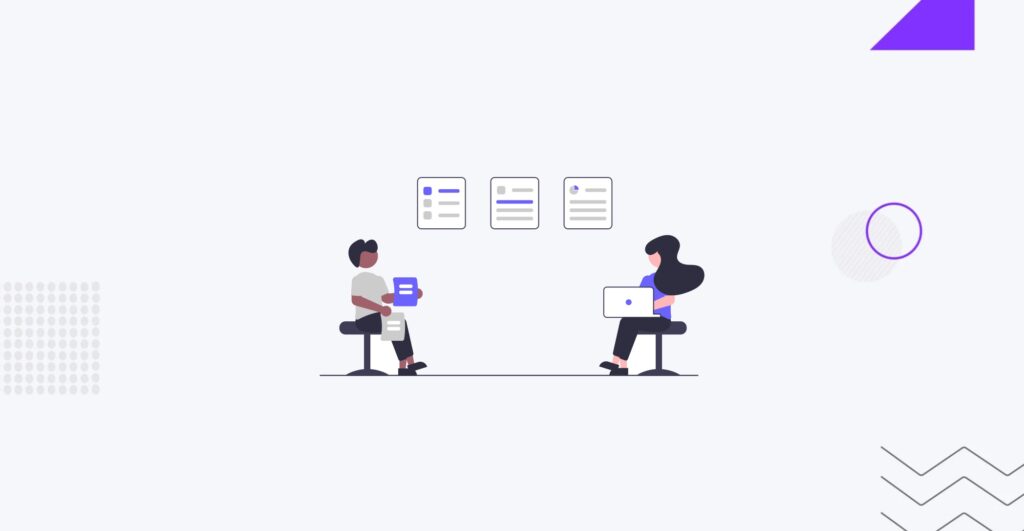 Brainstorming potential sources of monetization is essential for any business. By effectively solving problems, you can pave the way for financial success. Developing a plan to make money from your product idea requires strategic thinking, as there is no one-size-fits-all approach. Even if you have already established a basic business model for your minimum viable product (MVP), testing different revenue streams to determine the most effective ones is essential.
When considering product revenue models, there are various options to explore. Advertising can be lucrative, particularly if you have a large user base. In this model, you display targeted in-product ads to generate revenue. Another option is a subscription-based model, where customers pay a fixed recurring fee (monthly or annually with a discount) to access your product. On the other hand, the freemium model combines free and premium services, offering a basic version for free while charging for upgrades. Affiliate marketing is another approach that allows you to partner with other businesses and earn a commission on sales generated through your promotions.
Additionally, you can offer professional services such as consulting and charging customers on an hourly or project basis. This model allows you to monetize your expertise. If you have an online community, creating exclusive members-only areas can be a great way to engage customers further and foster loyalty over time.
When choosing a monetization strategy, it's crucial to consider customer needs and preferences, industry standards, scalability, costs, and feasibility. Gather your team for a brainstorming session to generate ideas and document the possibilities. Remember, as your product evolves, you can always adapt and change your source of revenue.
Work on the Marketing Plan
Create a marketing plan focusing on your existing audience to avoid wasting resources on new and unknown markets. You already have valuable information about your users, such as their demographics, interests, behavior, and pain points. Targeting your existing customers first can boost customer retention and acquisition while increasing revenue.
To execute this plan, consider your current situation. Are you a solopreneur, or do you have a team available? According to Campaign Monitor, 56.9% of small businesses have in-house marketers, 15.3% have the owner handling all marketing, and 4.8% hire agencies. Designate a department or team to handle these responsibilities. If you need help, you can take on the marketing tasks yourself or outsource to a web development company or freelancer specializing in your industry.
Remember, focusing on your existing audience is a cost-effective strategy that allows you to capitalize on the early traction of your product launch while keeping your customers engaged and satisfied.
Attend Trade Shows
Here comes the last but not the least important recommendation on our "what comes after MVP" checklist. To expand your professional network, make sure to attend trade shows and events that are relevant to your industry. These gatherings provide an excellent opportunity to stay updated on the latest trends, gain fresh ideas, and meet potential customers, partners, and investors face-to-face. This personal interaction can lead to new business opportunities and establish valuable connections. For example, if you offer an accounting SaaS, consider attending events tailored for CPAs, small and medium-sized businesses, independent professionals, and large companies.
Bottom Line
Here we go. We hope our blog post gave you answers to all your "what comes after MVP" questions. In conclusion, achieving growth in the market requires dedication, smart decision-making, and attention to detail. It takes time to establish oneself and expand the user base, but with the proper roadmap, scaling up is possible. If you need assistance with any development phase, IT Monks is here to help transform your vision into reality.
As a distinguished web development company with a decade of experience in WordPress projects, we are unrivaled experts in every facet of this globally acclaimed CMS. We can guide you in selecting harmonizing plugins, creating custom plugins, and customer designs themes to ensure your MVP journey is elevated and expedited. Trust IT Monks to deliver exceptional results that surpass the offerings of many other contemporary companies.